For some people, the end of summer means saying goodbye to beach vacations and sunny days spent cooking out in the backyard. For me, it means that colder weather and the holidays will soon be approaching. Because I love to cook, this means chilly days spent concocting tantalizing treats for my kids, friends, and family.
Every year, I end up purchasing at least one new appliance to try out ahead of the holiday season. This year, I've ventured into the world of compact baked goods with the CucinaPro Mini Pie and Quiche Baker. This device – about the size of a waffle iron – allows you to bake six mini pies or quiches in less than ten minutes.
(Pumpkin) Spicing Things Up
My local retail stores have had Halloween decorations out for a few weeks now. While some of my friends have rolled their eyes at this, I've been quietly excited for the season of falling leaves, decorations, and all things pumpkin to begin.
This is why I decided that my first foray into mini pie-making would be the Mini Pumpkin Pies I discovered in the included recipe book. Apart from pre-made pie dough (for the bottoms) and puff pastry dough (for the tops), the recipe called for very few ingredients – just eggs, a can of pumpkin, sugar, salt, milk, and a few spices.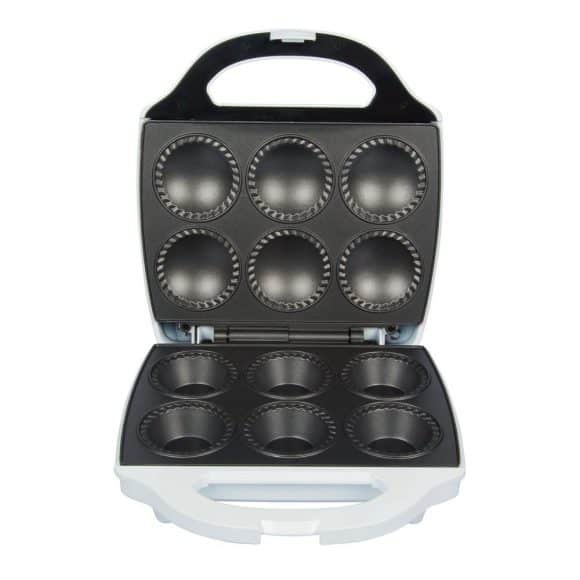 The cutter for the pie dough was included, so once I mixed the filling together, all I had to do was cut out out the dough rounds and position them in the Mini Pie and Quiche Baker. Once the filling was spooned in, I brushed the edges of the dough with egg wash before placing the puff pastry rounds on top. Close the machine, wait, and – voila! Within about seven minutes, I had beautiful mini pumpkin pies. They smelled heavenly and tasted even better.
For one crazy moment, I was so excited that I planned to bake a bunch of them and hand them out to trick-or-treaters, but the thought of smashed-up mini-pies in the bottom of trick-or treat bags convinced me otherwise. These will be a hit at my next holiday gathering, however.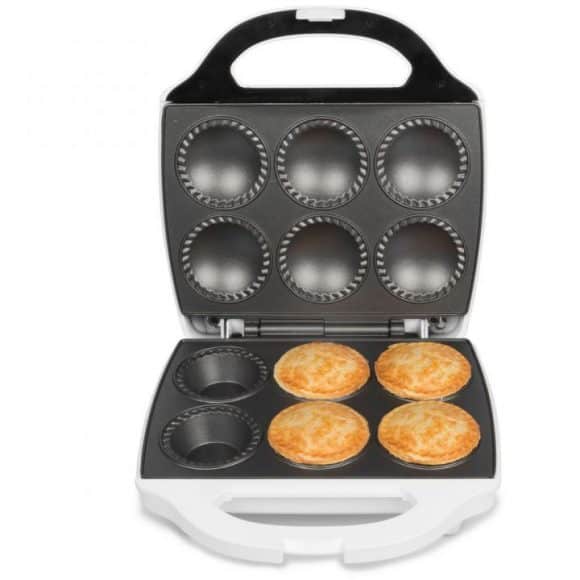 Easiest Biscuits in the World
Some people are raised in families where amazing biscuit recipes are lovingly passed down through each generation. My family isn't like that. We've always relied on canned biscuits; it's the only way we've ever been able to get them to taste right.
As such, I was hesitant to try making biscuits in the CucinaPro. That is, until I saw the ingredient list for their biscuit recipe: pancake mix and milk. Check! Having both of these things in my kitchen, I decided to test it out.
The result was adorable little golden brown biscuits. They lifted right out of the nonstick machine and I quickly had a basket of them. I couldn't believe it. I had made biscuits! I spread a bit of butter on the first one and popped it in my mouth. Delicious! I'd love to try making these topped with a bit of cheddar cheese to serve as appetizers at my next dinner party.
From quiches to pot pies, I've got a lot more recipes to explore. Because the CucinaPro is so easy to use and clean up, it's going to be a fun holiday season for new baking adventures.