I've been snorkeling once in my life and it was pretty neat to see all the little fish and rock formations under the water. I would have enjoyed it even more had I gone deeper in the water but I can't exactly do that with snorkeling and I'm terrible at holding my breath. Scuba diving gear would be ideal but when there are multiple people, it can get pretty expensive with all the equipment that is required.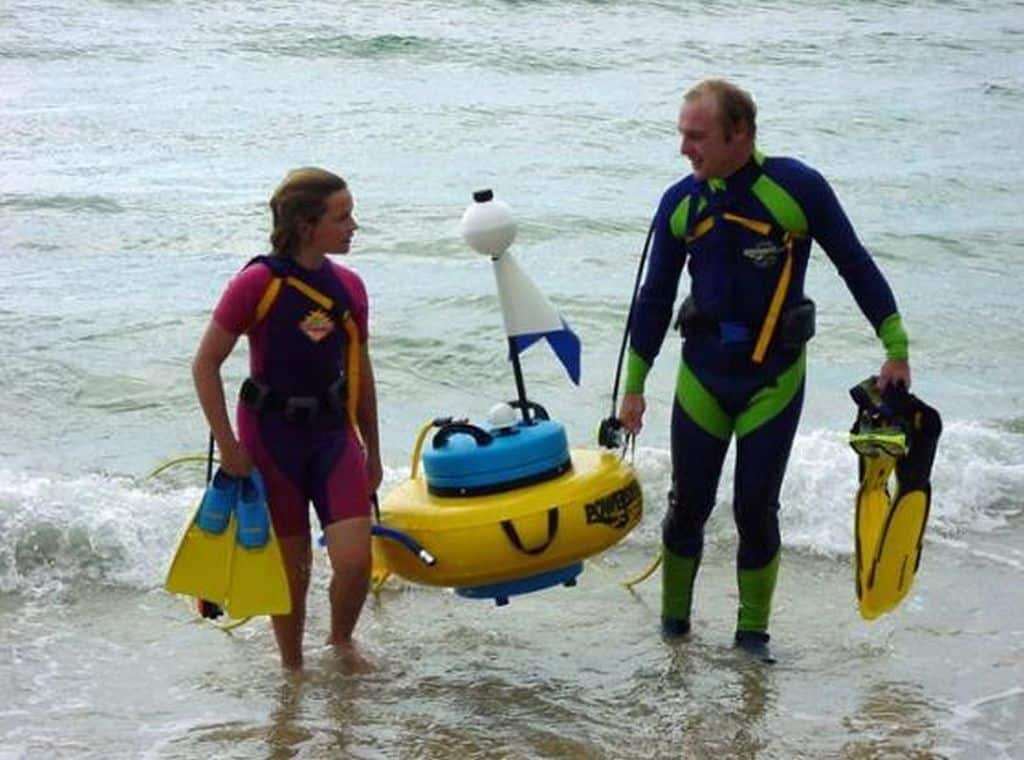 So, I think I have found the perfect solution that allows me to go deeper into the water to explore without having to heavy and expensive scuba diving gear attached to my back. The Power Snorkel from PowerDive is an ideal product that caters to the market between snorkeling and the complete freedom of scuba dive. The PowerSnorkel features a free-floating pump and tank that will allow you to dive to a depth of 12 meters if you dive alone or 6 meters should you decide to have a diving partner.  The pump and the motor are housed in a floating device which allows the Power Snorkel to float above with the divers below. The Power Snorkel also allows you to go diving from the shore or a boat.
The system allows you to go diving for more than an hour on the 35 a/h battery. And best of all, there are no tanks to carry, wear, or refill. After your dive is over, you can simply recharge the battery or if you happen to have an extra, simply replace it. The Power Snorkel can usually be found at resorts for rental but if you've got the money, you can easily purchase it from PowerDive. The Power Snorkel will set you back $2,495!
The complete package includes:
Power Snorkel Compressor Unit
Snorkel/Float/Flag
Air Reservoir
2 Regulators with Dive Harness
Gear Bag
Battery
Hoses:
1m (pump to reservoir)
6m (reservoir to Y-piece)
6m (Y-piece to diver 1)
6m (Y-piece to diver 2)