When first looking at the Oupio, it looks like a sophisticated piece of decor but it's not just a beautiful piece of decor, it's a smart lamp and a Bluetooth speaker. It combines both light and sound for an ambient experience. This lamp is designed to help you relax after a long day or help you focus. It has different light intensities as well as different colors – use warm light to relax or cold light to focus. The Oupio is designed to mimic natural daylight, hence offering different intensities of yellow light and white light. This product uses 20 LED lights, to mimic the entire light intensities during the day and will last for 10 years with regular usage, ensuring there will be no light bulb changes any time soon.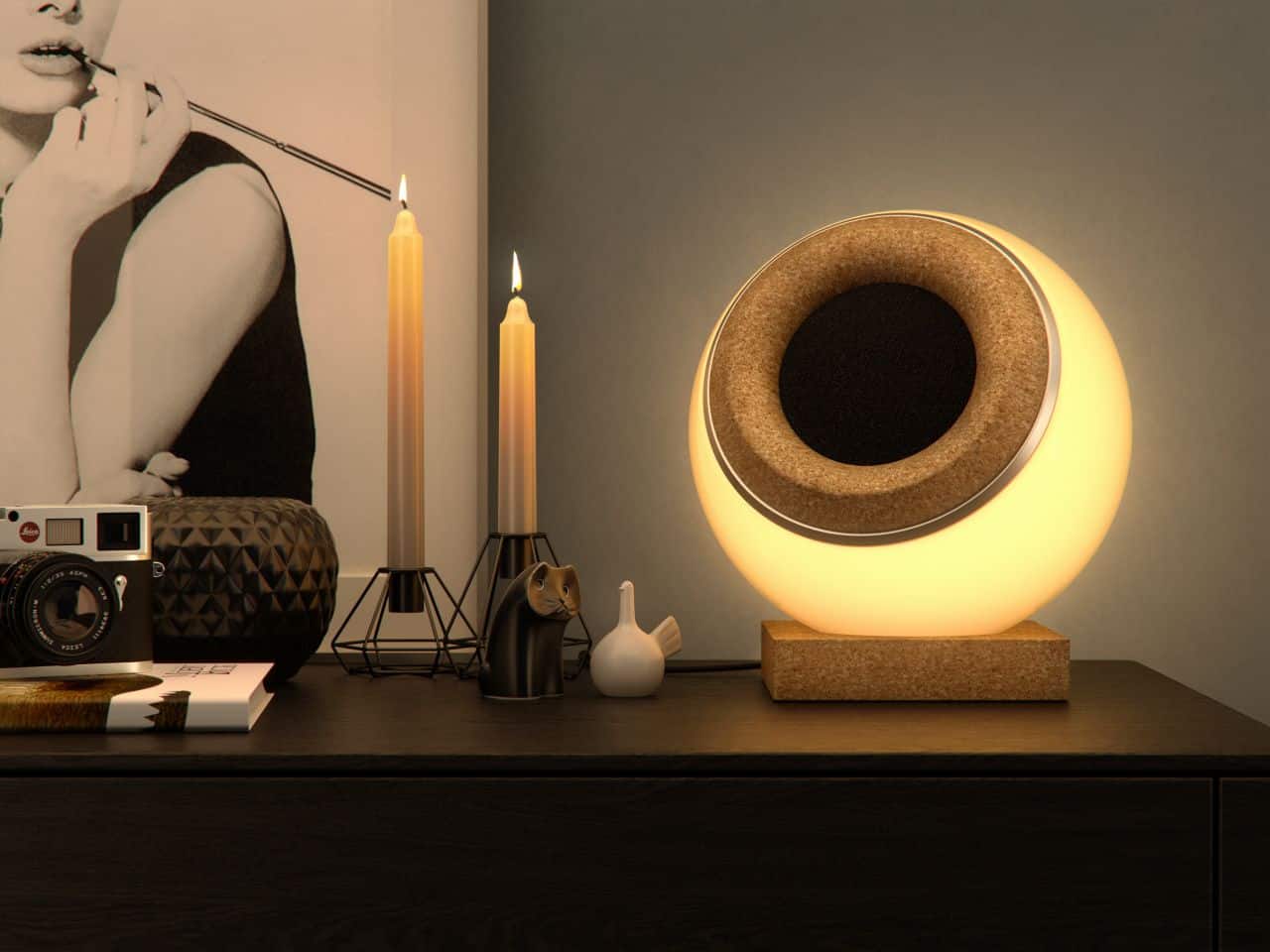 Not only does the Oupio look good, but it also sounds good. The designers have used the latest sound acoustics to ensure the sound is distributed throughout the room rather than coming from one point. This ensures a uniform sound experience. Couple the different intensities of light with music via bluetooth to suit your mood.
The design of the Oupio cleverly integrates touch to control both light and sound without any visible buttons. You can simply touch the wooden funnel with one finger to control the sound or with two fingers to control light. You can swipe clockwise or counterclockwise to control both light and sound depending on how many fingers you use. Light and sound on this device can also be controlled via the Oupio app.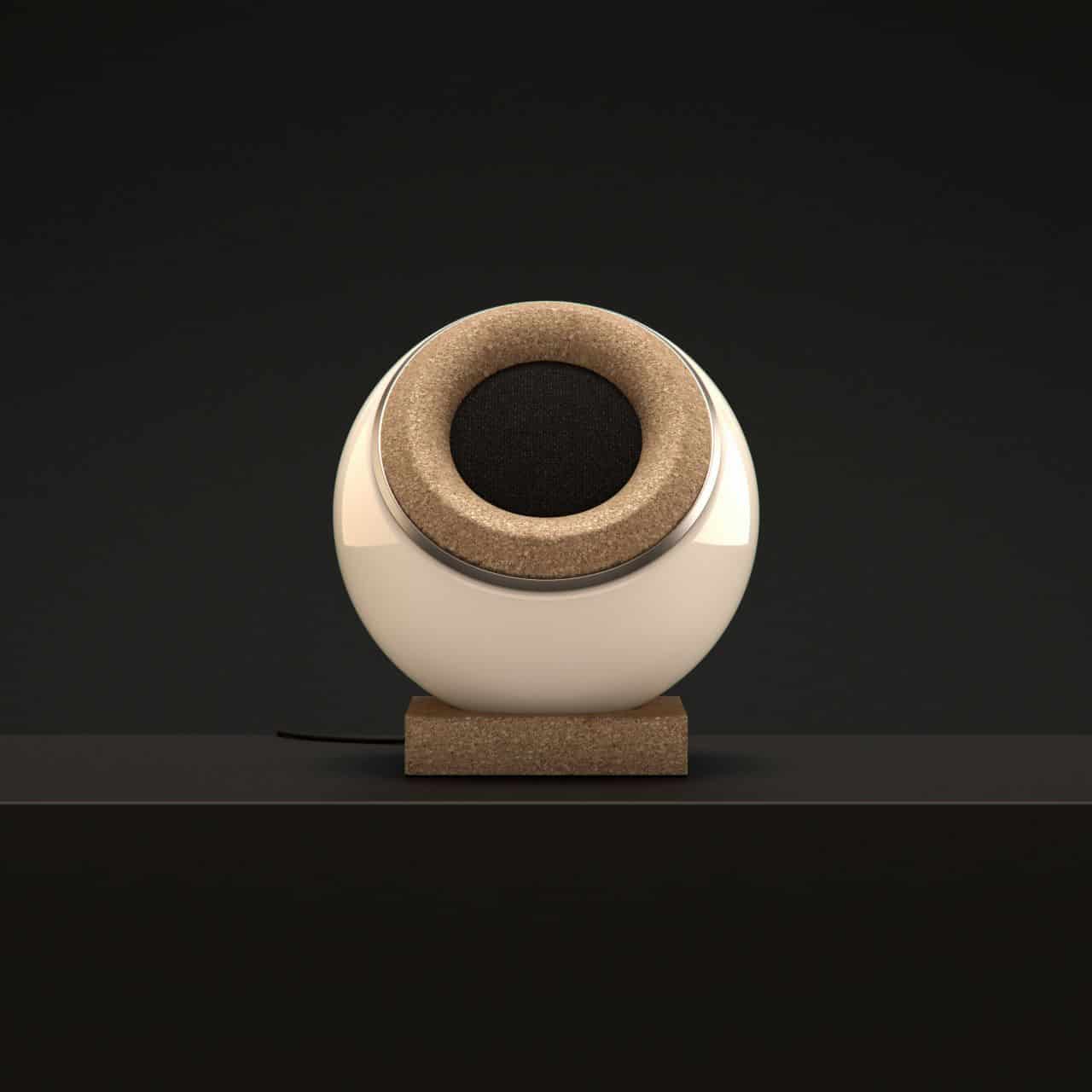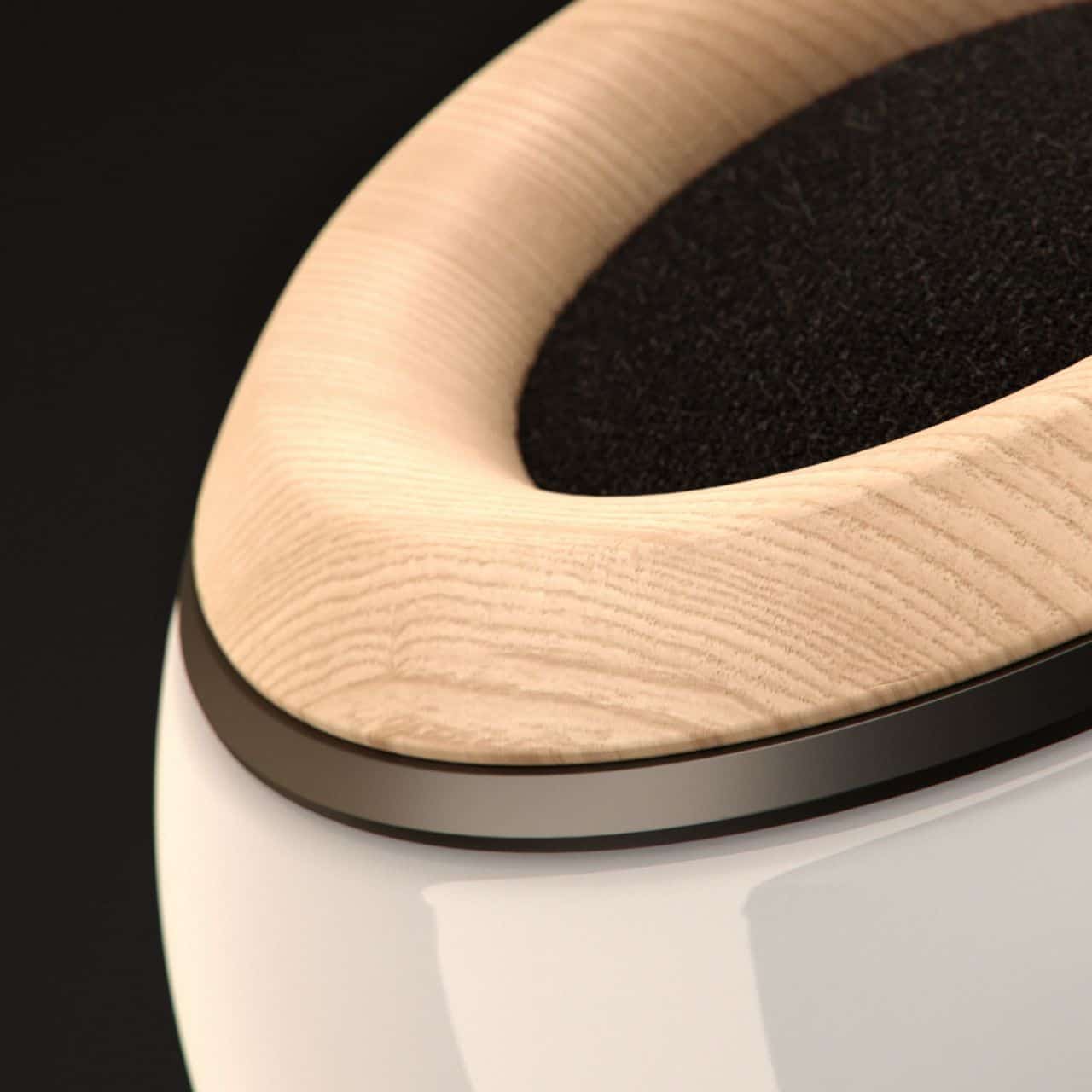 The Oupio is sophisticated to look at and has a sleek design. It comes in 3 different types of wood and white opal glass. You can even use up to 5 units and group them together. They can be used as table lamps or even hung from the ceiling. The Oupio is currently a prototype and you can be one the backers and be the first ones to have this sophisticated product in your home.