Catalyst is known for their waterproof phone cases and tablet cases. They also now have a 20 liter backpack which is great for the outdoors. This backpack is 100% waterproof and can fold into the palm of your hand and is super light. It's made out of nylon material but it's strong and can hold up to 30 kilograms of weight. Inside the main compartment, you'll find waterproof plastic lining. This bag has breathable mesh shoulder straps, a roll top closer and waterproof taped seams which allow it to be folded into something very small. It has 4 different compartments, including two side pockets for your bottles, so you can separate your gear.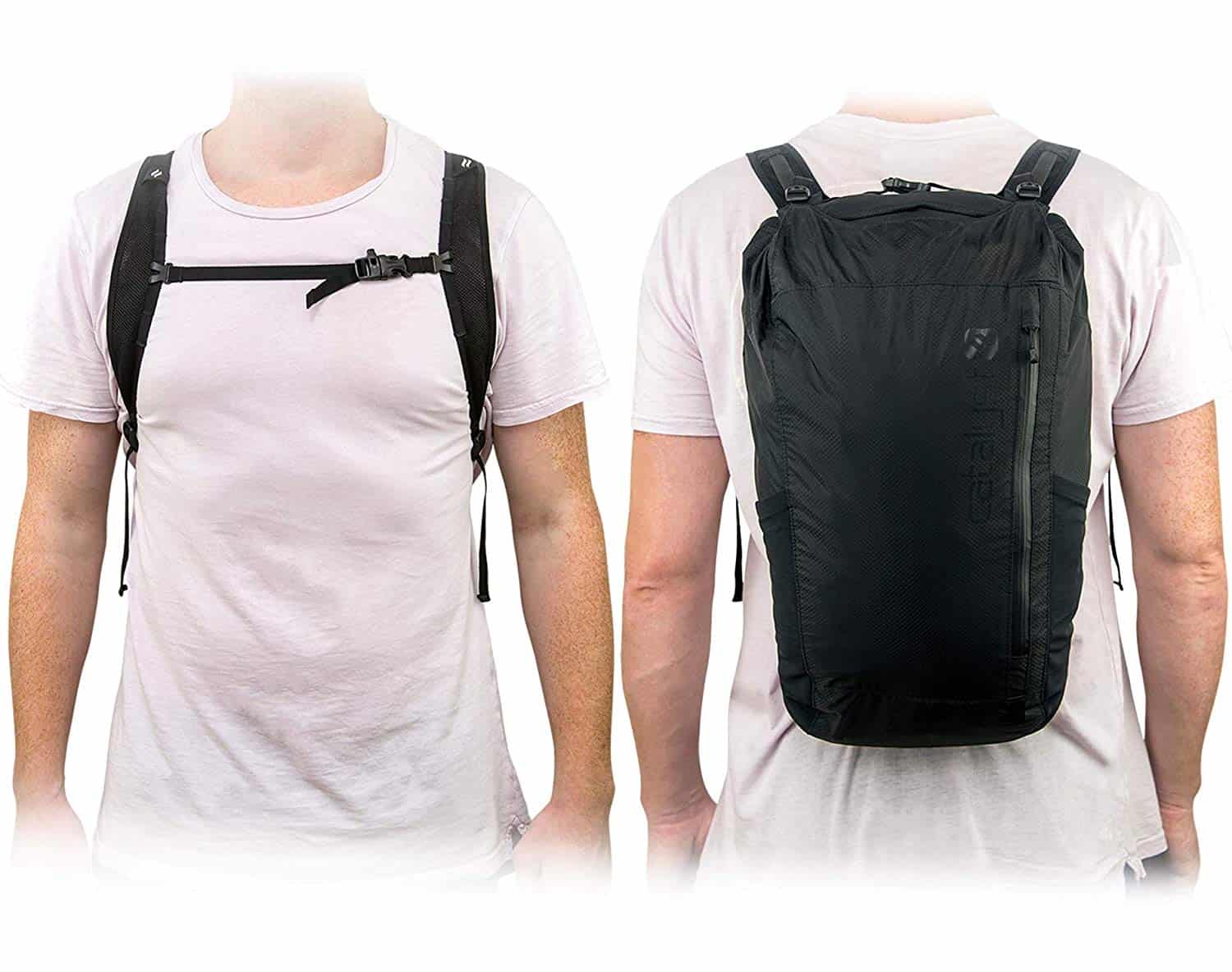 The two side pockets are nine inches deep and are perfect for your water bottle or your protein shake when you are on the go. This bag also includes a chest strap with a hidden emergency whistle. When you are finished with the bag and want to store it, simply fold it into fourths and roll it tightly, and it can go back into the accompanying drawstring pouch.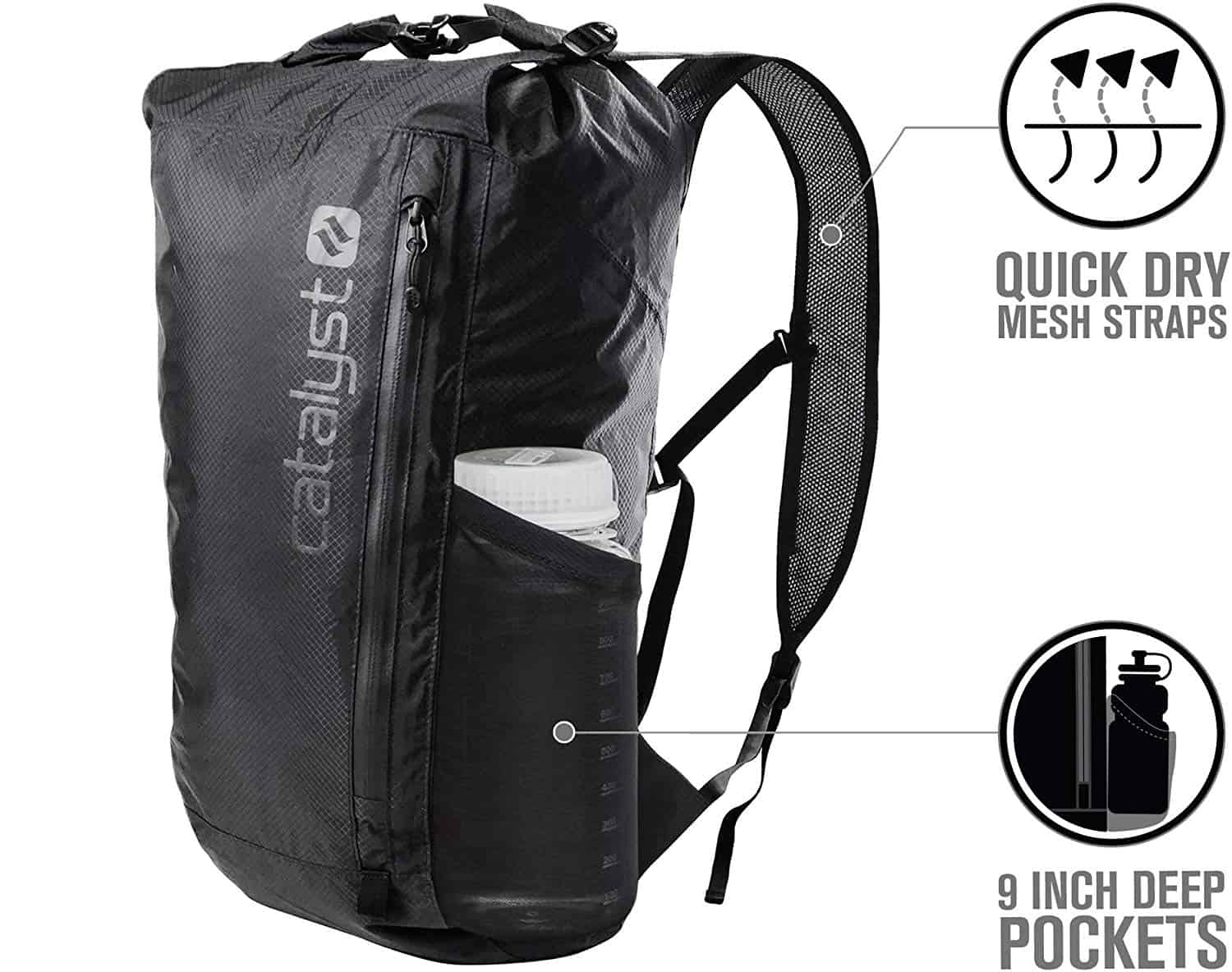 It's the perfect bag to go along with your main hiking bag, for a quick run out to the store, to the beach or even to accompany you to the gym. It can hold your laptop and some light clothing or a towel and a change of clothes for the gym. The main top compartment will fit your larger items and the front zipped pocket can fit your smaller items. Regardless of what you put in there, it can keep your important items dry and safe.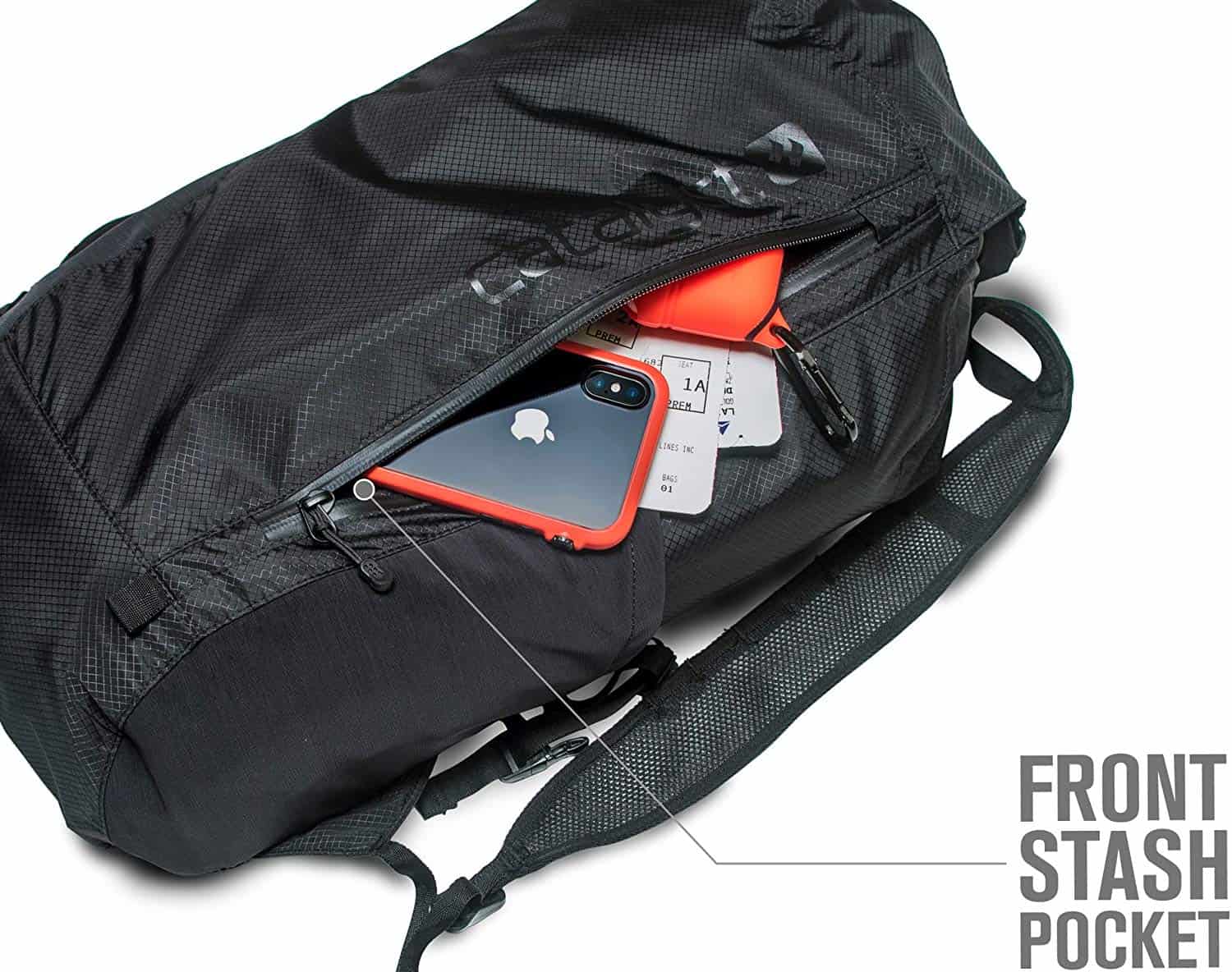 The Catalyst ultra lightweight waterproof backpack can be yours for $120.
[Buy it]