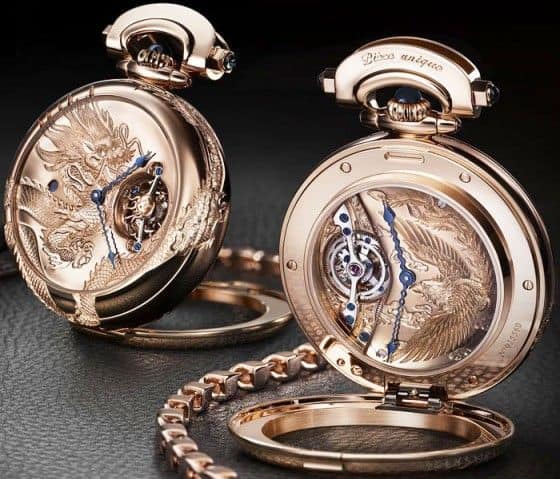 The Bovet 7-day Tourbillon is my favorite watch, so far, out of all the watches we've posted about that will be auctioned at the Only Watch charity event to be held in Monaco in September 2011.  All the watches that are going to be auctioned off are incredible pieces of workmanship but the Bovet 7-day Tourbillon with Reverse Hand-Fitting is not only an amazing work of art, it also comes with a few very unique features.
The most impressive feature of this watch, apart from the intricately handcrafted front and back, is the fact that it can be worn as a wristwatch, turned into a pocket watch, or even used as a table clock, without using any tools.  The other main feature of the watch is its two dials, there are functioning hour and minute hands on both the front and back of the watch.
The intricate decorations on the watch took around three hundred man-hours to complete and consist of a dragon on the front and a phoenix on the back.  The dragon represents the emperor and the phoenix represents the empress in Chinese mythology.  The watchmaker has Chinese roots and that's one of the reasons for using those creatures on the watch.
Other than the different engravings, both of the dials feature blue hour and minute hands and a window to show the beautiful tourbillon feature.  The front (main) dial also features a small power-reserve window at the 9 o'clock position.  The Bovet 7-day Tourbillon with Reverse Hand-Fitting is powered by a Dimier 1738, Manufacture de Haute Horlogerie, mechanical hand-wound movement.  The case is made by Amadeo and measures 44 mm and is finished in 18k rose gold.  The watch comes with an 18k rose gold bracelet or a black alligator strap.
Click here to see the complete listing of watches at the 2011 Only Watch charity event.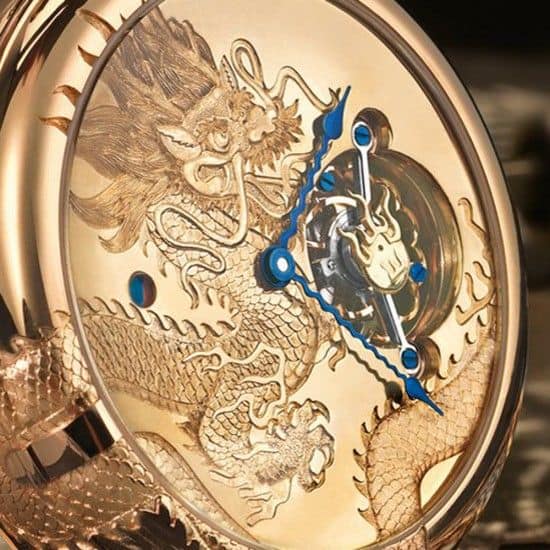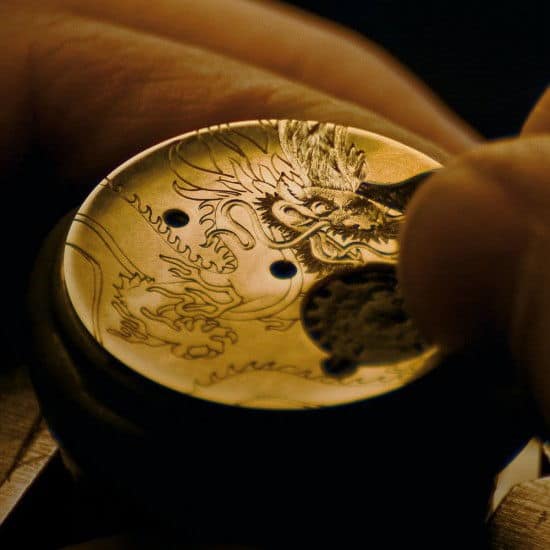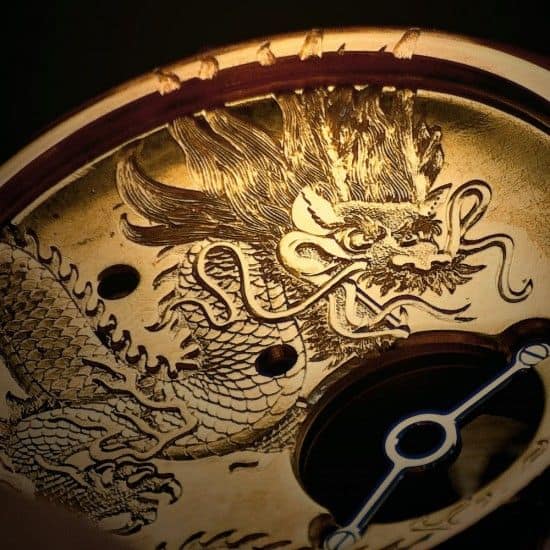 [Source: Bovet]