Sometime in the past twenty years, the rise of the still-ridiculously-named "metrosexuals" changed the standard definition of what it meant to be a "man" engaging in "manly activities." Rather than chop down trees or have impromptu boxing matches in parking lots, it's now acceptable for a man to relieve stress by allowing himself to be pampered.
Pedicures, manicures, facials, and basic salon styles are no longer just for the ladies, and it's for the better because it means we get to treat ourselves to the long-restricted haven known as the Spa Day. But if your primal instincts are still telling you that getting your back rubbed by beautiful women is somehow not awesome, rest assured because I'm here to knock out the tension with this spa guide for men.
More than just Mud Baths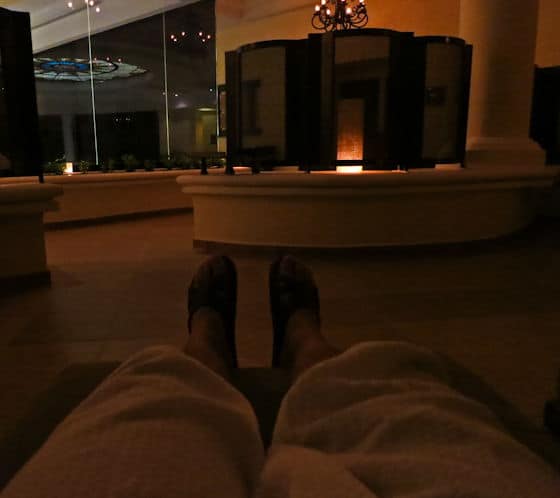 1: Smell Like A Man, Man
First, let's clear this up: A back rub is a back rub is a back rub. That's according to my self-proclaimed spa guide for men. The majority of massage treatments are the same, male or female. When you order a "Men's Treatment", the primary difference is the ambiance and atmosphere. A big part of that is the aromatic experience. Many spas will use pheromones to bring you to tranquility, but. In contrast, the feminine treatments have perfumes, oils, and incense that smell like daffodils and kittens or whatever chicks like, male massages ten to run with scents more like the car-wash trees you would hang in the rear-view mirror of your truck and not take down for thirteen years. Scents like sandalwood, black pepper, and even motor oil will help put you at ease while not threatening your testosterone levels. Of course, if you want something a little out of the ordinary, there's always…
2: Balls Are Not Just Balls
There are few things more manly than sports in the world. (Except Tennis.) But in the right set of hands, your sports equipment can work out the kinks in your physical equipment. I'm referring here to treatments like the 50-minute Quirogolf Massage described in this spa guide for men, available at Moon Palace Golf & Spa Resort. Like the name sounds, the spa will relieve tension in your body by rubbing you with two golf balls to work out the knots you developed before or after 18 holes.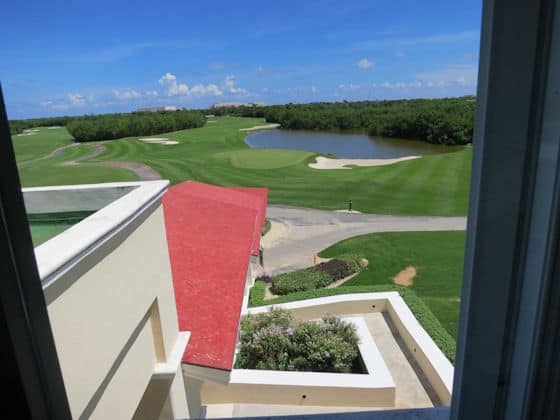 The Moon Palace Golf & Spa resort's spa also offers amenities and facilities such as jacuzzis, herbal steam rooms, and saunas with eucalyptus. (Eucalyptus is one of those manly smells and is officially approved by this spa guide for men, trust me.) If you want to impress your girl with your sensitive side, you could even get rubbed down together in their couple's massage rooms overlooking the lake. But onto the massage itself: This technique may seem a little unorthodox but remember that human beings have been rubbing each other with complex objects since the caveman days. The golf ball is one of the perfect tools: It's hard and rolls easily, and there are 450 little dimples there to apply and relieve pressure when moved around in a circle. Plus, it's small enough to fit easily in a woman's hand, even if you'd instead there be direct contact. This brings us to:
3: Oh God, It's Like 6th Grade Again.
Let's be honest, guys. If you're opposed to massages still, it is because you're still asking yourself one thing: What if I get a boner? Well, men, just like our fathers told us when we first got hair down there, it can happen, it's natural, nothing to be afraid of. This spa guide for men says that when you're truly relaxed, you don't have control over what your body does, so in a way, it's almost a compliment to your masseuse on a job well done. Ever heard that in Ancient Rome, belching at the table was considered a tribute to the chef? Same basic concept. (Do not confuse these and belch during your massage. Farts are sometimes inevitable, though.) These people are pros, they study the human body, and you will not be the first person they've seen pop a chubby in front of them. I'm not saying hang your towel off of it, but man up, cover yourself and wait for it to pass. And under no circumstances are you allowed to even joke about a "happy ending". They've heard it before, it's demeaning and not funny. Have some class.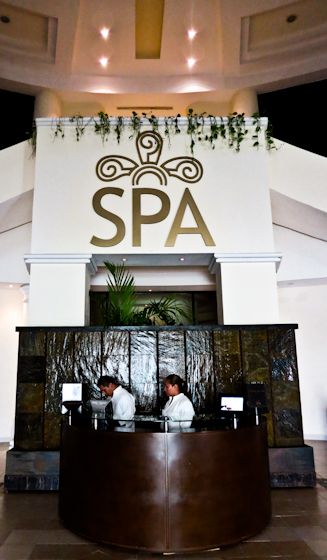 4: A Different Type of Hard-On.
Luxury spas like the one at the JW Marriot Cancun Resort & Spa in Mexico are equipped with insanely modernized treatment rooms that offer body, facial treatments and healing water baths. However, if you need the latest in ancient techniques, you can enjoy an 80-minute Warm Stones Massage for $175. It's spendy but well worth it. Using volcanic obsidian stone, which retains heat, the masseuse will open your blood flow and relax your muscles. Any guy who's rubbed down with IcyHot after the gym understands that warm stuff feels good, and this way, you get to relax with VOLCANO ROCKS THAT HAVE BEEN USED TO KILL PEOPLE. This is getting in touch with your inner warrior, friends. And you get to do it in a towel. How awesome is that?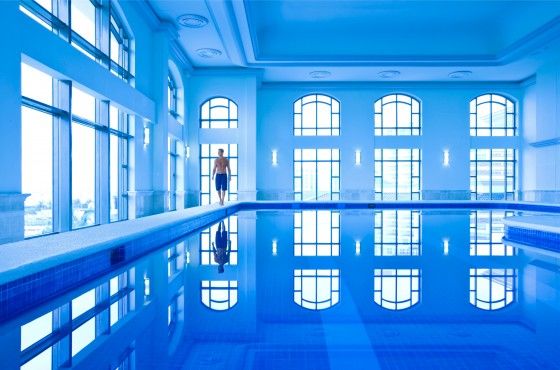 5: It's Healing Science
Many spas refer to themselves as "healing centers," which is easy to dismiss as hippie talk until you realize that it works and has worked for a very long time. Spa waters like the ones found at Terme di Poretta in the Emilia Romagna section of Italy contain high concentrations of sulfur, salt, bromine, and iodine, crucial compounds that have been proven to have medicinal qualities and are some of the things your body needs. They've been healing ailments with this water for over 2000 years and can even treat deafness, skin diseases, gastroenteric disorders, and damaged motor, respiratory, and circulation systems. But even if you can't get a spa with magic healing water, there's one crucial point about spa science: Massages increase blood flow. Better blood flow means better sex. It's a spa guide for men's science, yo. If nothing else I've said has convinced you, realize that you can always use the excuse that you're doing it for your girl. If everyone's done their job well, she's not going to complain. And she may even send you back for more.