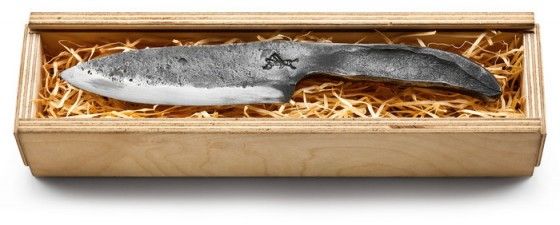 Whether Lüneburg Black Forge intended it or not, this kitchen knife looks like something straight out of The Hunted. This blade is hand forged using 55Si7 spring steel, and looks like it would be just as useful in the kitchen as it would be in a fight between Tommy Lee Jones and Benicio Del Toro. As much as I like the clean lines and refined styling of factory made blades, there's just something rugged and primal that assembly line blades seem to lack – not so with this knife.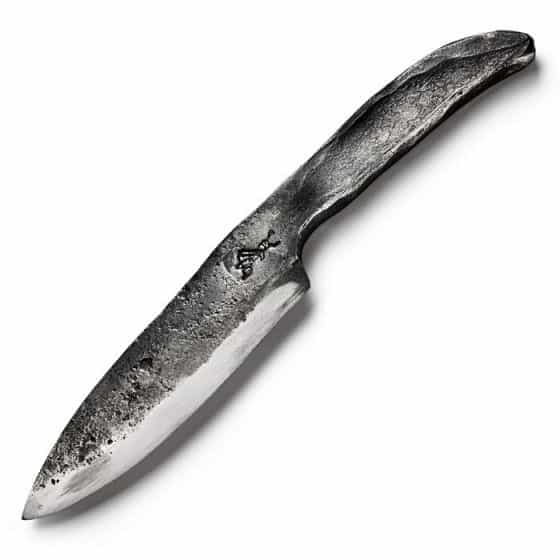 Notice how most of the blade and hilt are still covered in fire-scale? I think that's a really interesting design decision and not something that I see very often, even on so-called bench made blades. The edge itself is free of fire-scale and looks like it was hastily sharpened using a grinder.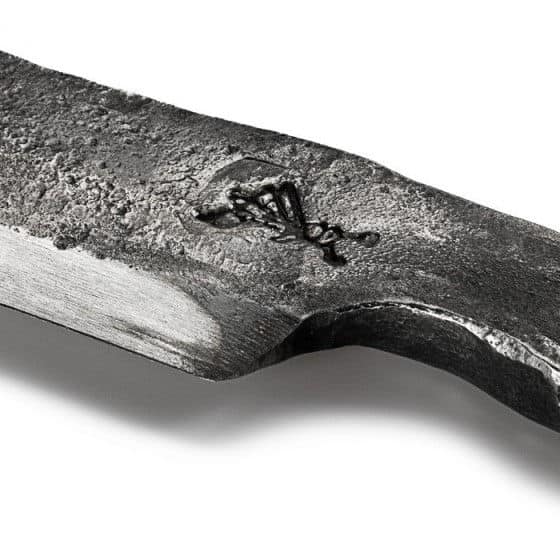 This close up shot of the knife shows off the pits and craters caused by the forging process. You can also clearly see the logo, which looks like a man having sex with a tree. This symbolizes mans' connection with nature, and his iron will to survive.
You can buy this fine blade for 65 € at manufactum.de. The site is entirely German, but I've translated it for your purchasing pleasure.