Summer is just around the corner, and although we all look forward to it, some of us also tend to complain about the temperature when the heat finally does arrive. So why not prepare yourself in advance for the heat?
They have these little portable miniature fans (below) but I'm not really a big fan of that. Get it?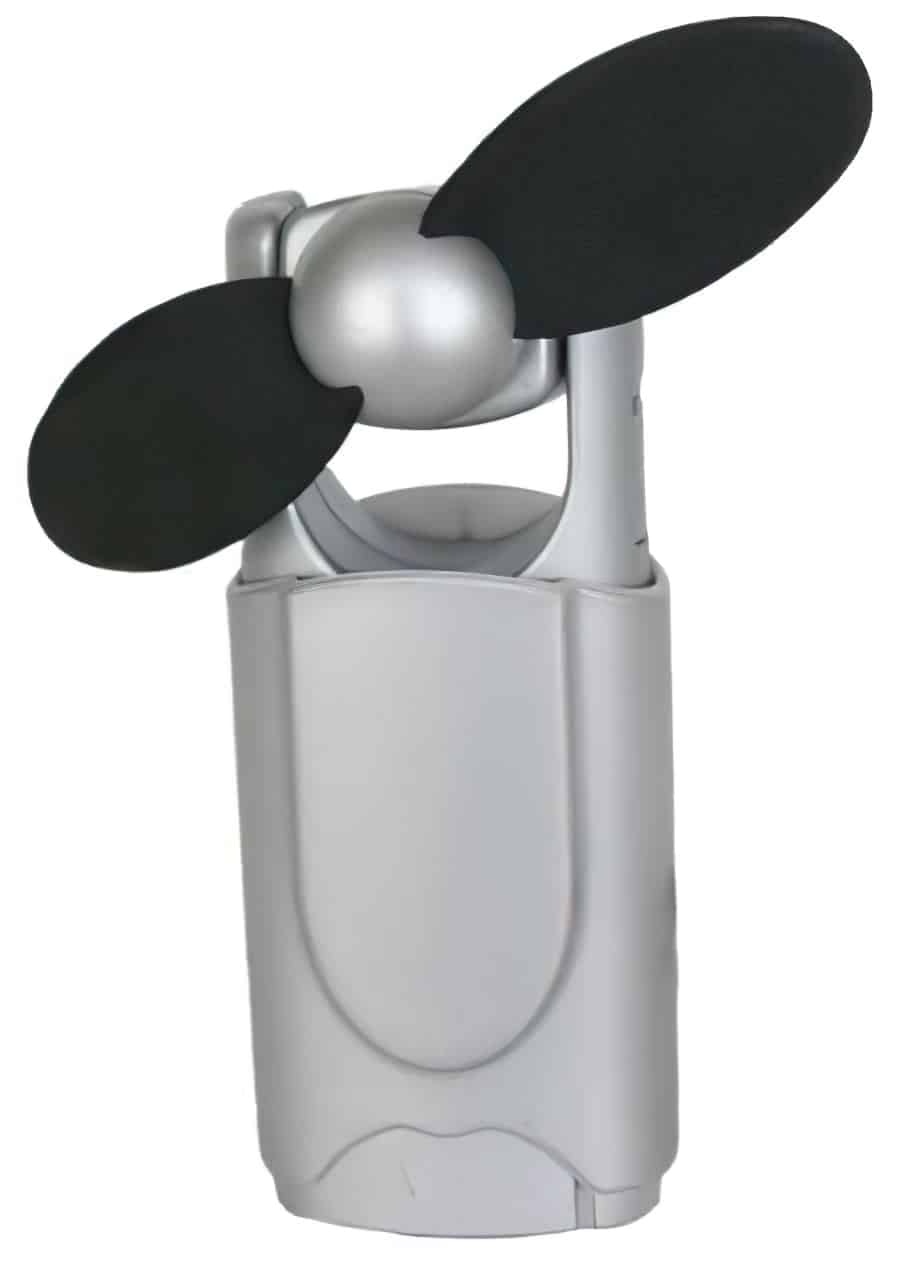 Sorry, I couldn't help myself. Sometimes I'm just full of hot air.
Introducting the CoolWare Personal Cooling System
The next best option is the CoolWare Personal Cooling System, which is placed around the neck. The device reminds me of some futuristic dog collar… or maybe a tracking device for bad people? Either way, you probably won't get many points for style wearing this.
If you don't mind looking like a complete fool while walking around with this thing on, it just might be the solution to keeping you cool. The CoolWare features a motorized fan which works together with a cooling system with anodized aluminum construction. The device holds 2 ounces of water, which helps keep the aluminum cool and operates on a single AA battery. The fan features two settings for blowing air, low and high. Apparently it's like having an "AC system around your neck" which provides a cooling effect for the entire body.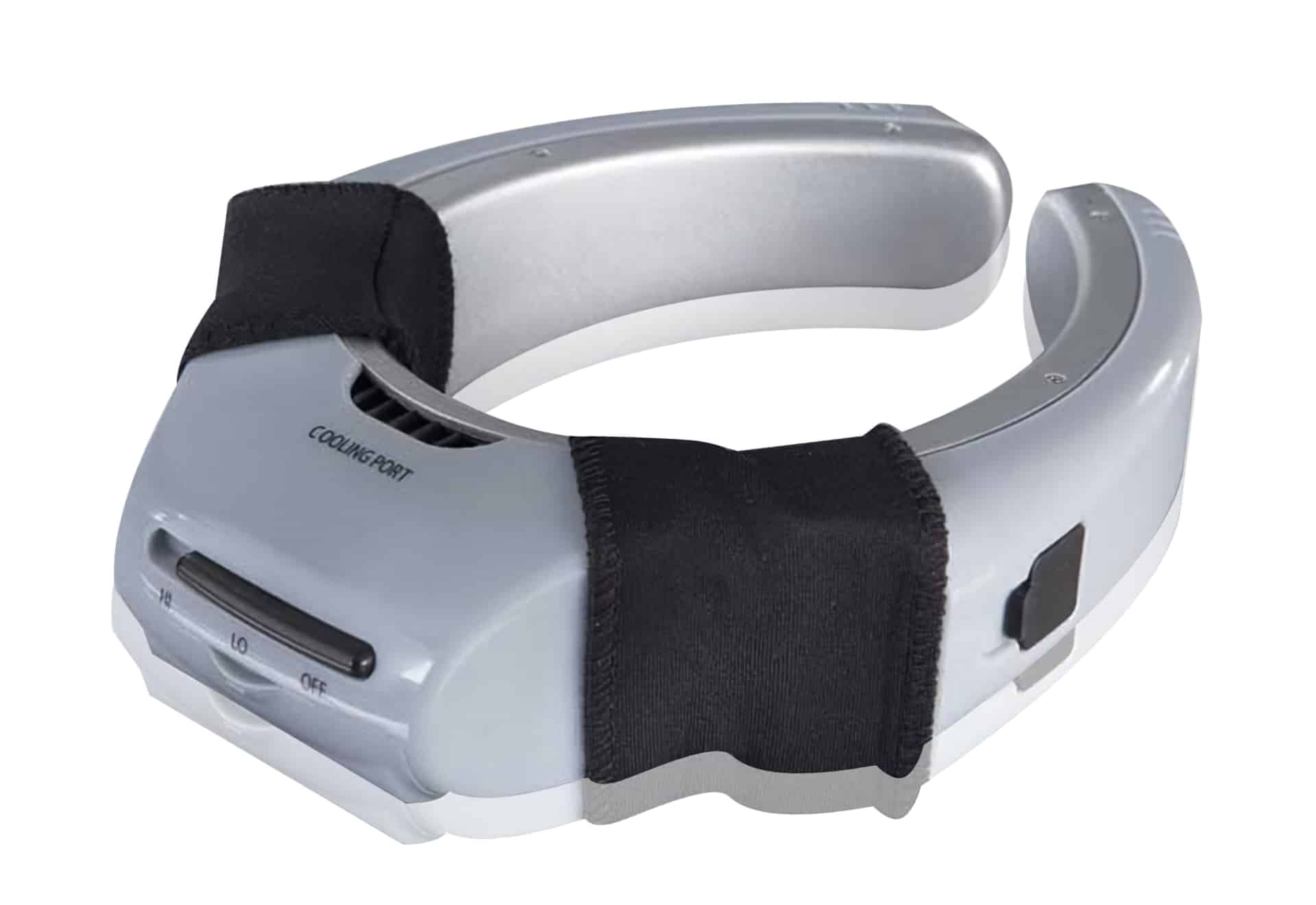 All that coolness can be yours for only $49.99.
If you ask me, that's a small price to pay for such a cool gadget. Yeah, I know… I'll show myself out now. But if you happen to give this a try, please leave me a message in the comments below sharing your experience. I've seen a record number of people looking for this device, and very few people actually reporting having tried it out.