The Mazda6 is one of my favorite mid-size sedans, I've reviewed quite a few of these cars over the years. I like the car so much, I bought one as a family car due to its very large trunk, large interior, good looks, and sporty driving dynamics.
The 3rd generation Mazda6 got a bit of a facelift and a nice bump in horsepower for the 2018 model year, this year also added the Signature trim. The Signature trim has been very popular for Mazda, it's also offered on the CX-5 and CX-9, giving Mazda vehicles an upscale look and feel.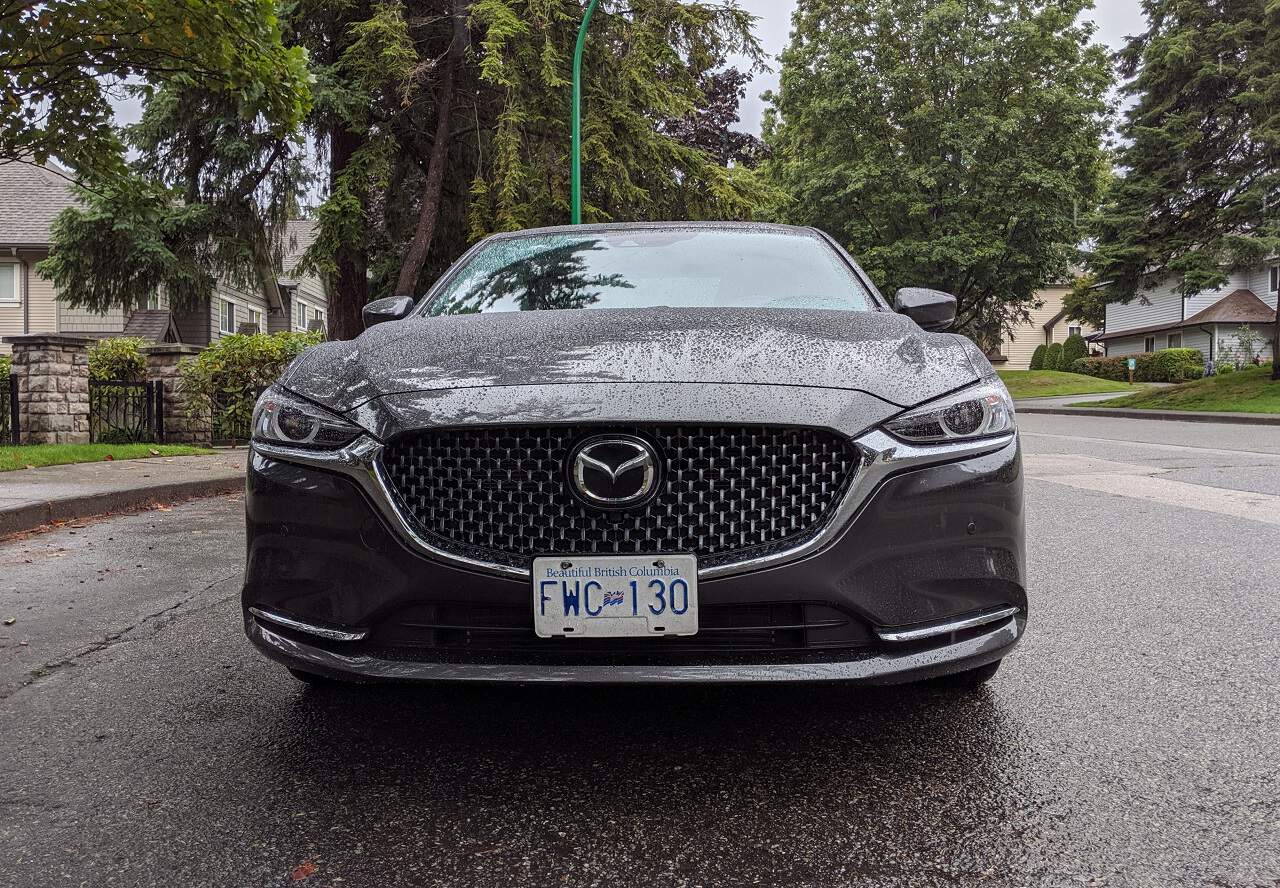 Prices
Like last year, the 2019 Mazda6 has four trims, with base trim starting at $27,350, this trim is offered with the 2.5 liter naturally aspirated engine only. The next trim up is the GS-L, which starts at $31,950 for the naturally aspirated engine and $33,950 for the turbocharged engine. The GT trim starts at $36,150, and the Signature trim starts at $39,150, both of these trims come with turbocharged engines only. These prices do not include taxes or the $1,795 Freight & PDI charges.
Prices have increased by $350 for each of the trims, but some additional equipment is offered on some of the trims. The G-Vectoring Control (GVC) has been updated to G-Vectoring Control Plus, which is explained by Mazda as
Whereas conventional GVC controls engine torque to enhance response during turn-in, GVC Plus adds brake control for improved stability and composure as the driver steers out of a corner.
Below is a list of the added equipment:
The GS-L trim now includes auto-dimming rear view mirror, moved down from the GT trim.
Power folding mirrors.
The GT trim now includes "meter-set with 7" LCD display", moved down from the Signature trim.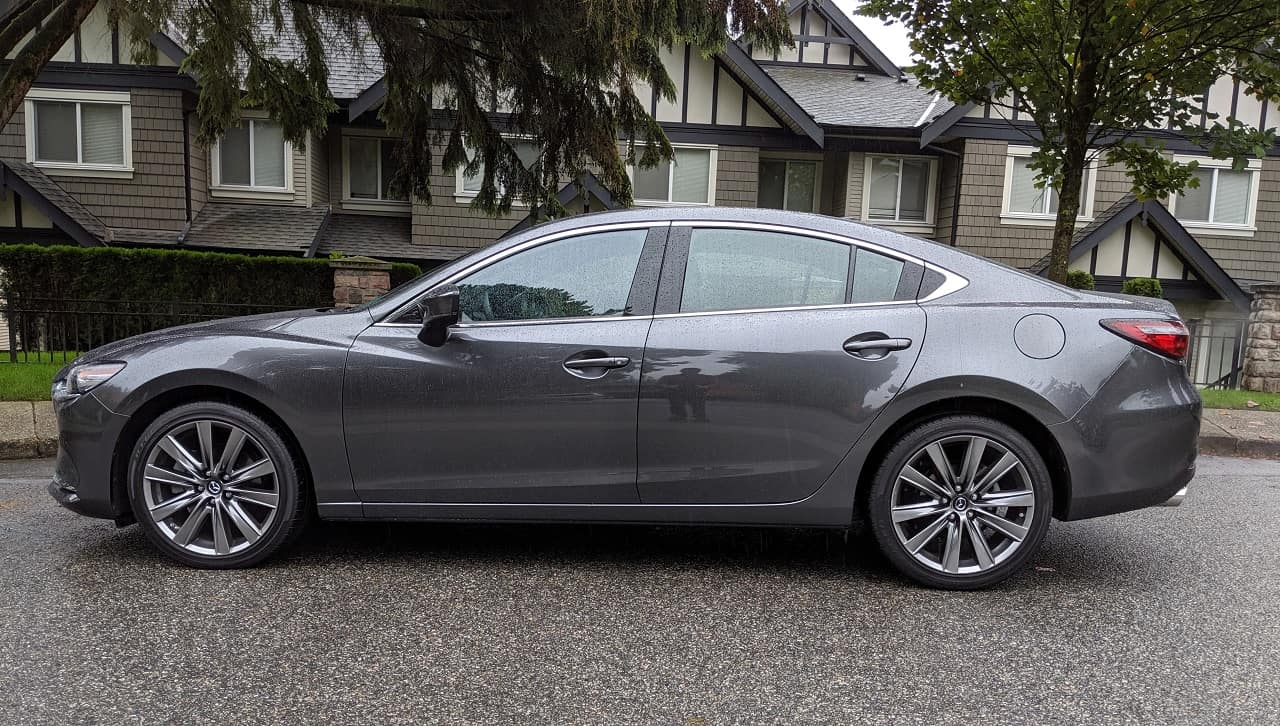 Engine
Both of the engines are familiar engines, used on other Mazda products. The 2.5-liter naturally aspirated (with cylinder deactivation) produces 187 horsepower at 6,000 rpm and 186 pound-feet of torque at 4,000 rpm and 2.5-liter turbocharged engines produces 227 horsepower at 5,000 rpm on 87 octane and 250 horsepower on 93 octane fuel and 310 pound-feet of torque at 2,000 rpm. Both engines send power to the front wheels via a 6-speed automatic transmission.
The turbocharged 2.5-liter engine equipped Mazda6 should consume 10.0/7.5 L/100 km in city/highway driving. For our week-long review, the trip computer showed 10.7 L/100 km, however, most of my trips were very short and in city traffic. My consumption numbers were close to the claimed number and had my trips been no so short, I'm sure I could've met or beat the 10.0 L/100 km figure for city driving.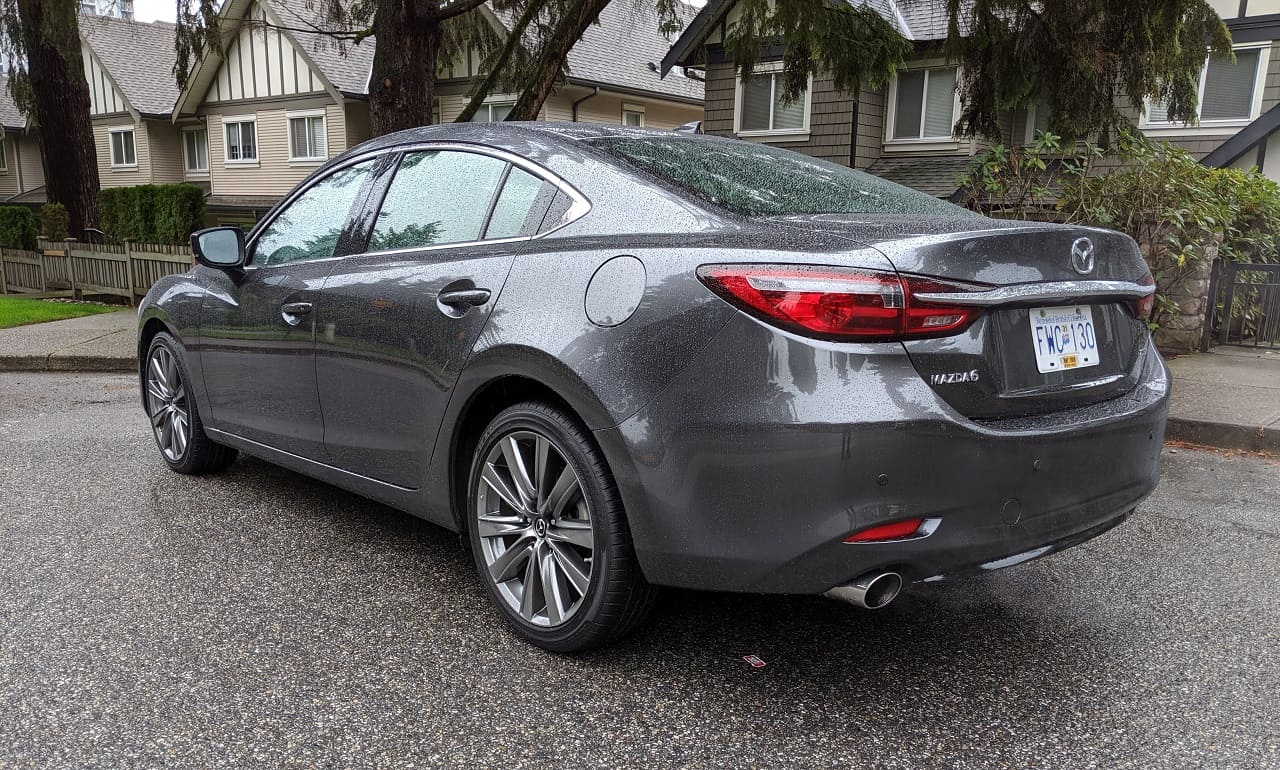 Final Thoughts
I have really liked the Mazda6 sedan ever since I first drove it in 2015, it's a good looking car, it's very practical (the trunk is able to swallow our double stroller, other baby stuff, and our weekly groceries), it's not too bad on fuel, and it's very fun to drive (for a family sedan).
If you want a more detailed look at my previous reviews, have a look at my 2018 Mazda6 Signature review, 2017 Mazda6 GT review, and the original 2015 Mazda6 GT review here.