I normally don't write posts on subjects that deal with Star Wars, but I just had to write about these limited edition Seiko Star Wars watches. I've seen the movies and I like them, but I'm no fanatic and I probably couldn't name more than 10 characters from all 6 movies. However, I am a watch fan and this post just happens to be about watches that are Star Wars themed.
Seiko Japan recently launched a limited edition Star Wars watch collection that includes 6 watches based on characters from the movie franchise. A total of 5,000 of these watches will be produced with each model ranging from 500 to 1,500 pieces; the watch collection includes Darth Vader watches, Yoda watches, Darth Maul watches, C-3PO watches, R2-D2 watches, and a Storm Trooper watches.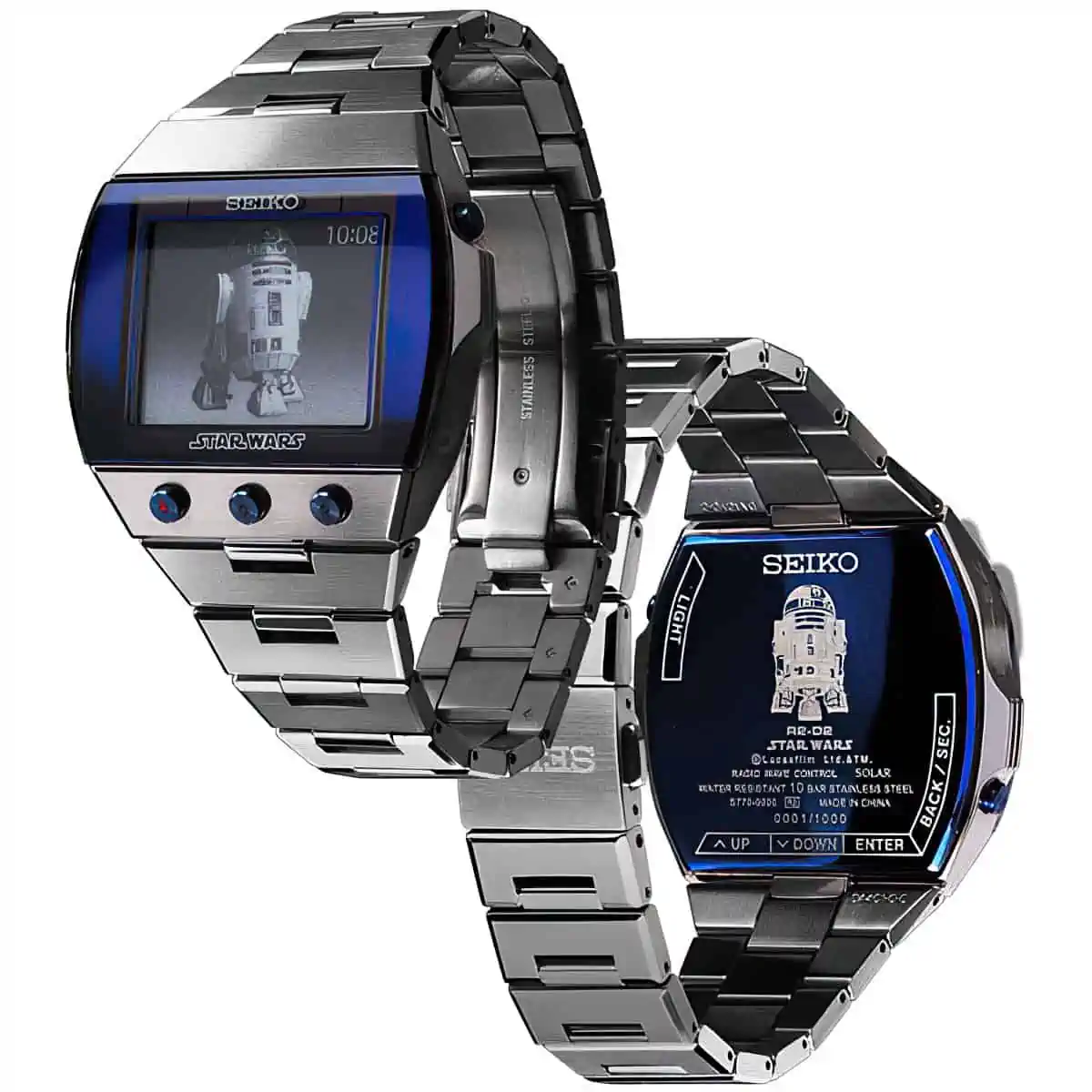 Out of the 6 watch designs, the R2-D2 watch is the geekiest one and the one that will probably appeal most to Star Wars fans. The watch is digital with 300dpi black & white screen that displays various scenes from the movie. The rest of the watches are analog and feature conventional dials with Star Wars logos. Each watch has its respective character engraved on the case-back and is individually numbered.
The analog watches come in round 42mm stainless steel cases with a variety of sub-dials and functions depending on the model chosen. The watch dials are covered with sapphire crystal and are powered by self-winding automatic movements with manual winding. The limited edition Seiko Star Wars watches are only available on Amazon Japan and range in price from ¥136,500 to ¥141,700 or about $1,760 to $1,825 USD.
Limited Edition Seiko Star Wars Watches
If you've had a chance to score one for your very own, please leave me a comment below and tell me all about it. If you can take a picture or two, I'm more than happy to include it in this article as well!