Seiko, one of the world's most respected watch brands, recently released a limited edition Star Wars-themed watch collection. Featuring six different designs based on characters from the movie franchise, this collection is sure to be a hit with both Seiko and Star Wars fans.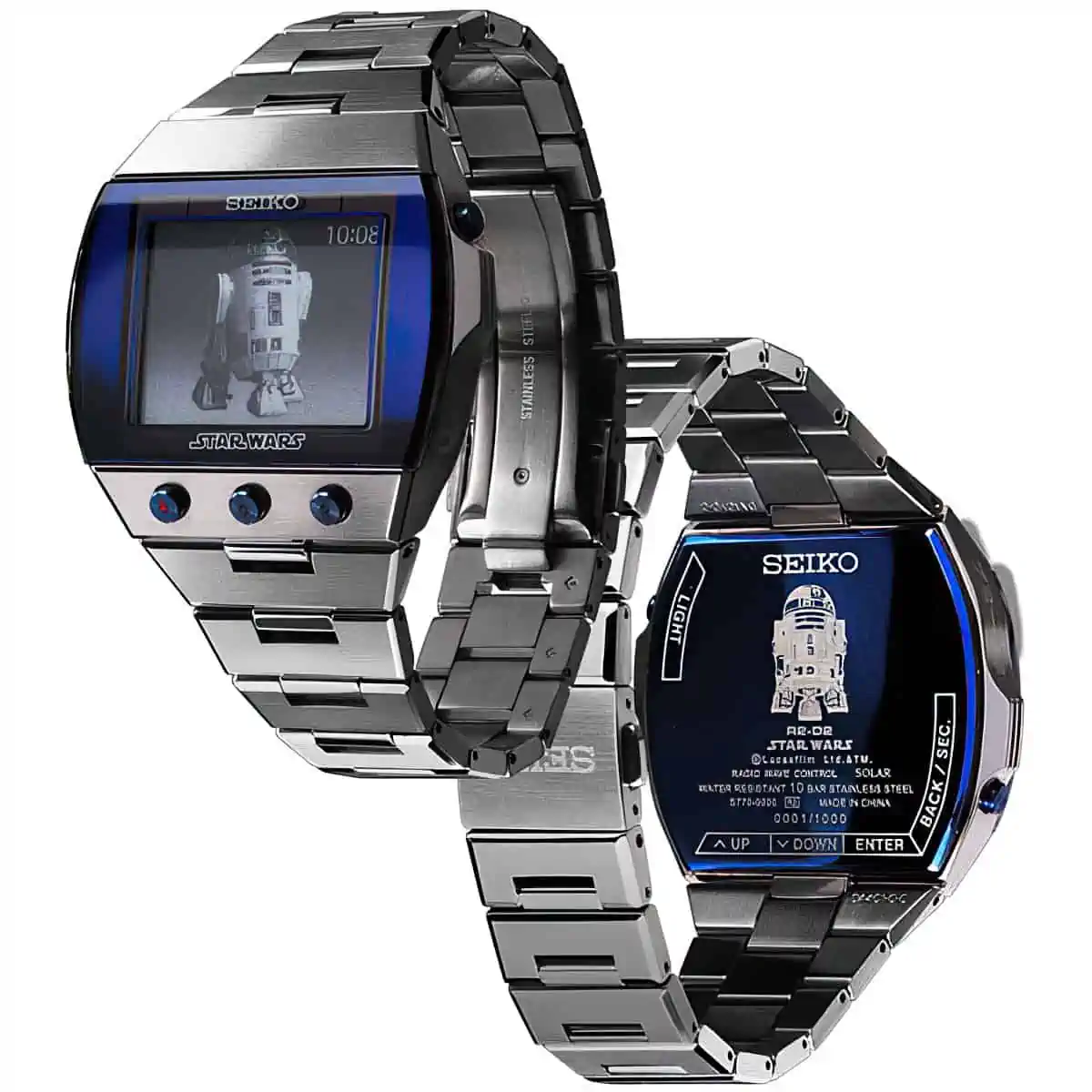 Each watch in the collection is powered by a self-winding automatic movement and features a unique design that will please even the most discerning collector. So, if you're in the market for a new watch and are a Star Wars fan, this limited edition Seiko collection is worth checking out.
Introducing the limited edition Seiko Star Wars watches
The Seiko Star Wars watches are a limited edition collection of 6 watches based on characters from the movie franchise. Five thousand watches will be produced, each model ranging from 500 to 1,500 pieces. The watch collection includes Darth Vader watches, Yoda watches, Darth Maul watches, C-3PO watches, R2-D2 watches, and Storm Trooper watches.
Geeky Watch Design
The R2-D2 watch is the geekiest one and will probably appeal most to Star Wars fans. The clock is digital with a 300 DPI black & white screen that displays various scenes from the movie. The other watches are analog and feature conventional dials with Star Wars logos. Each watch has its respective character engraved on the case back and is individually numbered.
Analog Watch Functions
The analog watches come in round 42mm stainless steel cases with various sub-dials and functions depending on the model chosen. The watch dials are covered with sapphire crystal and are powered by self-winding automatic movements with manual winding.
A brief overview of the Star Wars movies
The Star Wars movies are a science fiction franchise that tells the story of a galaxy far away. The first movie in the series was released in 1977, and since then, nine films have been released, with the 10th one scheduled for release in December 2019. The movies follow the adventures of Luke Skywalker, Princess Leia, Han Solo, and Obi-Wan Kenobi as they battle the evil empire.
Who should buy these?
The Seiko Star Wars watches are an excellent gift for any watch lover or Star Wars fan in your life. If you know someone who loves both, this is the perfect gift!
Pricing and Where to Buy
The limited edition Seiko Star Wars watches are only available on Amazon Japan and range in price from ¥136,500 to ¥141,700, or about $1,760 to USD 1,825.
If you've had a chance to score one for your very own, please leave me a comment below and tell me all about it. If you can take a picture or two, I'm happy to include it in this article!
What do you think of these Star Wars watches?
Do you like the design?
I love the design of these watches! They are perfect for any Star Wars fan and would make a great addition to any watch collection. The only downside is that they are limited edition, so once they are gone, they are gone for good!
Do you think you will be picking up one of these watches? Let me know in the comments below!