Lexus released images of their latest concept SUV called the LF-NX, it's more like a design study because Lexus production vehicles never look like the concepts they're based on.  The Lexus LF-NX is based on the company's new design philosophy called "L-Finesse", seen on cars like the LF-CC concept.
Most of the interweb is bashing the design of the LF-NX but personally, I actually like it a lot.  The LF-NX looks very aggressive, unlike most of Lexus' current offerings.  This SUV looks like an angular and pissed off cousin of the Infiniti FX SUV, and in the picture below, it kind of looks like an SUV version of the Lamborghini Aventador.  I think this SUV would fit perfectly in the next Transformers movie, maybe one of the Decepticons?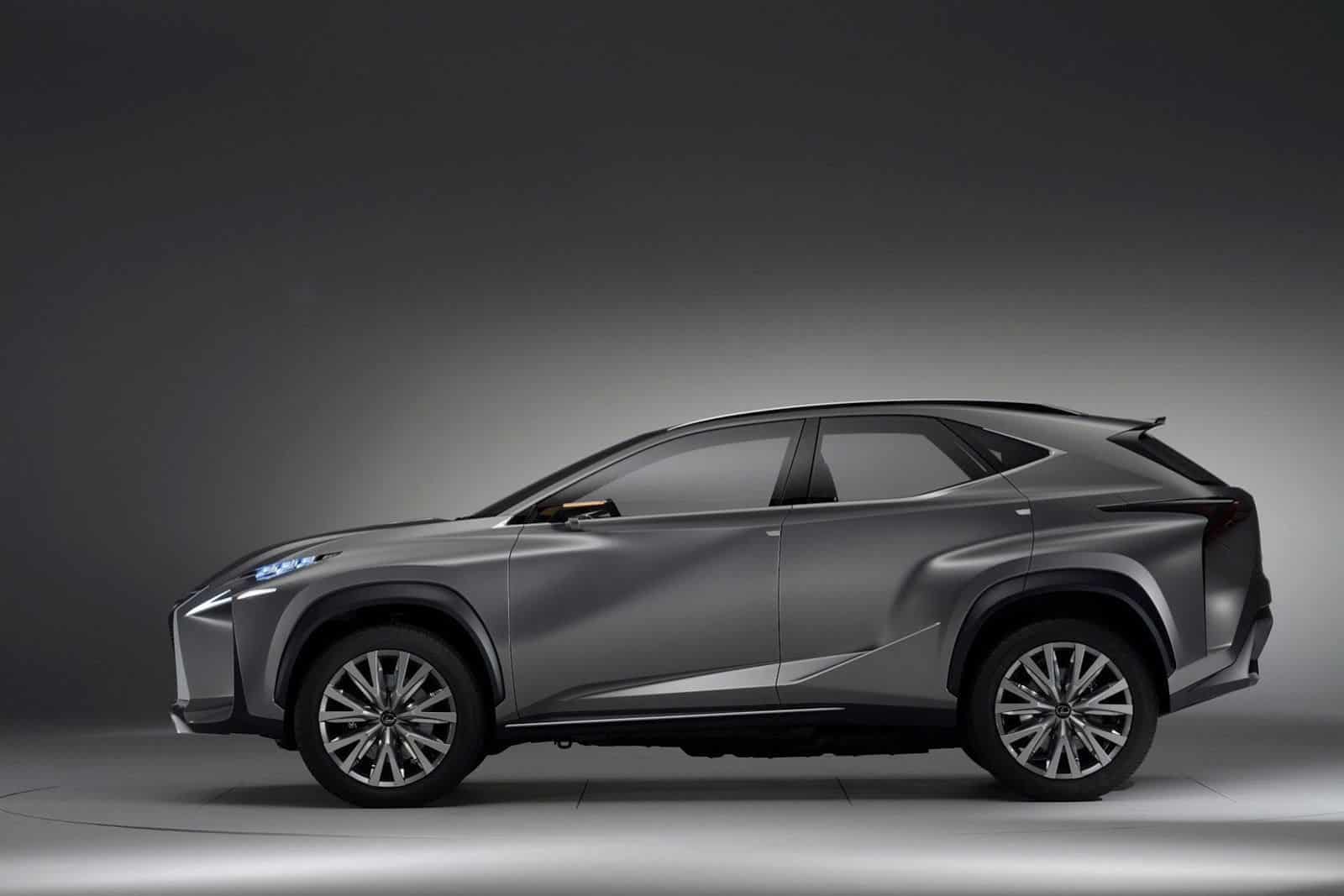 The front bumper features a massive grill that looks ready to eat small children, with huge air intakes on the side.  Okay, maybe the designers went a little overboard on the front, but I still like it.  The side profile is very sporty with lots of muscular curves; the rear is equally aggressive with large air vents and some kind of weird looking bars in the bumper.
There isn't much to the interior, it features a large button-free center stack with, what looks to be, a touch-screen LED display panel; and that's about it.  Lexus hasn't provided any other info and we don't know what engine will power this SUV, but we do know it will be a new hybrid system specifically designed for an SUV.  The Lexus LF-NX concept will be officially unveiled at the 2013 Frankfurt Motor Show.  Via: Lexus
Lexus LF-NX Concept Photo Gallery