OnlyFans has been on the rise lately, and one of the performers who has benefited the most from this is Swedish Bella. She has quickly become one of the site's most popular entertainers, thanks to her amazing content and engaging personality. Recently, I had the chance to sit down with her and ask her a few questions about her work on OnlyFans and her thoughts on VR and the future of the metaverse.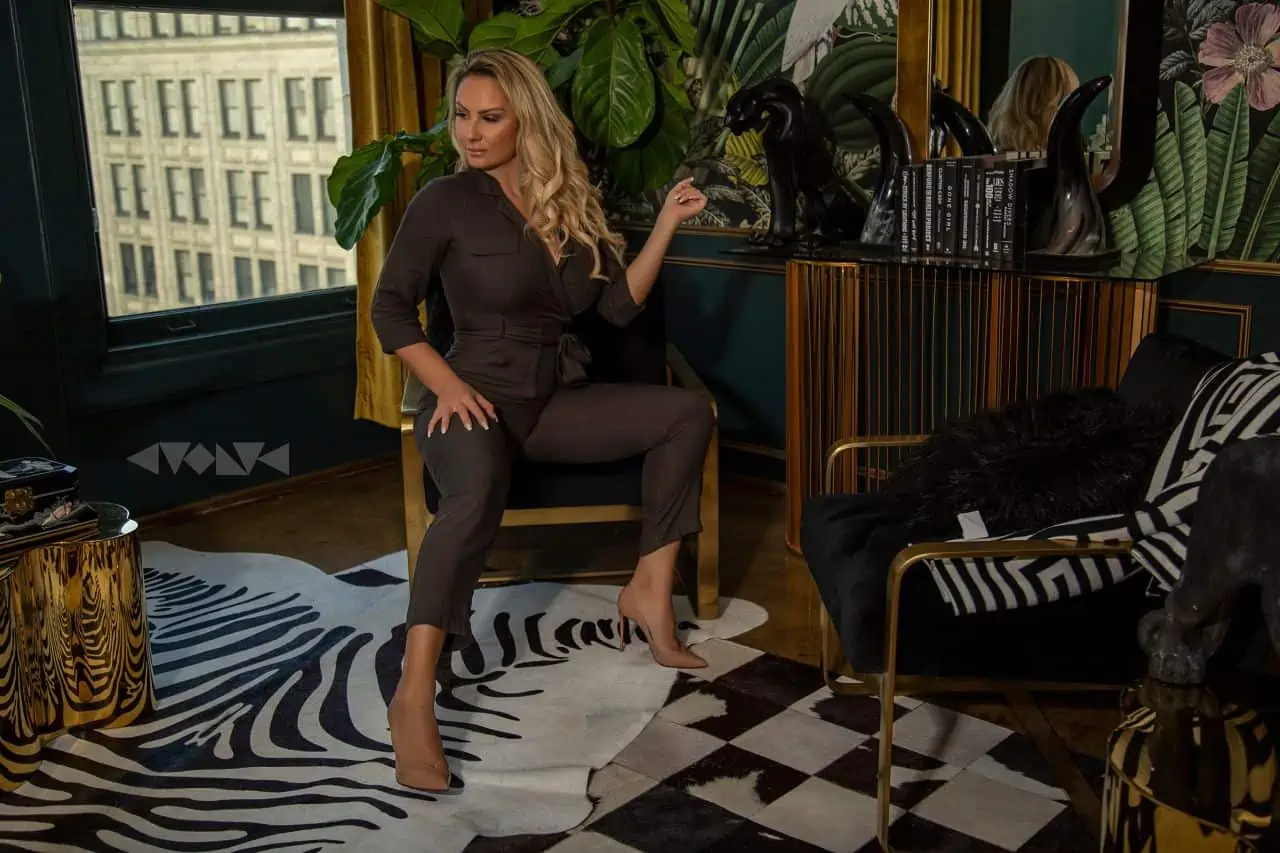 As an enthusiast and early adopter of VR, it was exciting for me to get such a different perspective on the future of the industry. In just a few years, VR headsets have gone from massive clunky devices with dangling cables, to completely wireless headsets that weigh next to nothing. Millions of people are joining the VR revolution each year, and that trend looks like it will only accelerate.
So with that being said, let's dive right into the interview.
An interview with Swedish Bella
Mind telling my readers a little about who you are, and what you're all about?
My name is Monica Huldt and I am 38 years old. I was born in Poland but lived in Sweden all my life. About 6 years ago I moved to Los Angeles to be with my husband. When the pandemic happen, we decided to leave LA for Scottsdale AZ. I am right now working for a model management company, where I am a director of strategy. I also do my own modeling and I am a pretty big OnlyFans creator as well. I have been doing OnlyFans since 2017. 
How did you get your start in the industry? Adult entertainment seems extremely competitive. 
Well I moved to the US 6 years ago, and since I didn't have a green card I had to do something. So I started dancing, I also had worked on my Instagram quite a bit, but the dancing was my main income. In 2016 OnlyFans launched and my fan at that time 300k told me I should sign up. So I did that, but not much happened. Then in 2017 I was so feed up with dancing I started to work my OnlyFans . But not much happened until the pandemic in 2019. I went from making 5k to 15k in one month. Ye, the business is very competitive, but I feel like if you stay true to yourself and you path you can make really good money. You just have to be focused on you and not others.
What was your experience like moving from Sweden to the U.S? Do you have any memories that stand out as being a real culture shock?
I was super over Sweden, I wanted to get away from it. The US has always been a dream of mine since I was a child. I mean it is the greatest country in the world. No, it was not much of a culture chock, more a loneliness chock. I had nobody here and it took a while before I started to make friends. So, I was super depressed because of that, and I did hate my job as a dancer. 
Your Instagram page mentions that you're a foodie. What's that mean to you? Curious if you have a favorite meal right now too.
Yes, that's one of my biggest hobbies. I love cooking and I love eating. I actually have a cooking show coming out this year. It is a fun twist on MasterChef. When it comes to my favorite food, well I like food that surprises me and things that are out of the ordinary. My favorite restaurant is Reserve in Scottsdale. 
What does the future of VR and the Metaverse look like to you? Anything you're really excited about in VR right now?
As a matter of fact I am working with a company called FOE (future of exclusivity) we are serving the elite of OnlyFans and helping models to get started on social media and OnlyFans I am the director of strategy. We have a huge NFT deal happening that will involve developing a house in the metaverse for our models, there will be a 3d version of the models me included. I can't really say much more about it but we do plan on having some really cool VR toys that are patented to only us and that will make our NFTs very exclusive and one of a kind. 
If it's not too painful for you, would you mind talking a little bit about how OnlyFans saved your life? It sounds like there's a really compelling story there.
So I was working as a dancer when I moved here to the US. I really didn't like to work at clubs, I hated how dangerous it was, how badly we were treated by managers and guys. I was just so over it and depressed. I really just wanted to pack my stuff and go home, but I had no home anymore. I have no relationship with my mom and my dad passed away. So going home wasn't really an option. But when OnlyFans happened, it really helped me a lot. I was able to quit dancing and just do OnlyFans. Now I have a life most ppl only dream of. I travel, I have tons of freedom and I could give back to others by helping other models also archive their dreams. 
What advice would you give for a person trying to become an entrepreneur? Is there anything you know now that you really wish you had known when you started?
To anyone who wants to become an entrepreneur they have to know that it requires tons of work and be prepared for failure before success in the beginning. Nothing comes for free and you have to earn everything. I wish I knew that before, because it has cost me a lot tears sweat and pain to get to where I am today. I have lost lots of friends and family. But I would do it over again in a heartbeat.
Are there any facts or stories about you that you've seen online that are just completely false or made up? If so, what's it like dealing with that?
Not really, well sometimes they have gotten my age wrong but mostly stuff has been correct.
What do you enjoy most about this line of work?
Meeting tons of amazing people. The Freedom it gives me and that I can be my own boss. I have meet an absolutely amazing group of people that I now have the pleasure to work with. Life is great!
Where can you find Swedish Bella online?
Swedish Bella can be found on a variety of different platforms – such as Instagram and Twitter – but the best place to start is her OnlyFans page.
I hope you've enjoyed this interview, and if you have any other questions or comments, please leave them down below!