The exciting, mysterious, and scary Halloween is coming. Are you ready to decorate your home? Would you like to try some new decorations this year? You are pressed for time but don't have good ideas, so you can't miss these items and tips you can't miss.
When To Start Decorating For Halloween?
Halloween falls on a Monday this year, so you can set aside a day over the weekend to complete your Halloween-themed decorations. But please note that only if you have prepared the materials; otherwise, one day is not enough. Pumpkin carving can be given to children in the family who are happy to do it in their free time. If you're worried about your child hurting with a carving knife, you can carve your own or buy a mass-produced pumpkin light (it won't rot, and you'll be able to use it next year).
You Can Never Go Wrong With The Classics
The most classic item is undoubtedly the pumpkin. Whether it's a purely carved pumpkin, a pumpkin light with electric candles, or a glass pumpkin, orange is a fall color that will provide the foundation for your decorations. Then it becomes much easier to add other items.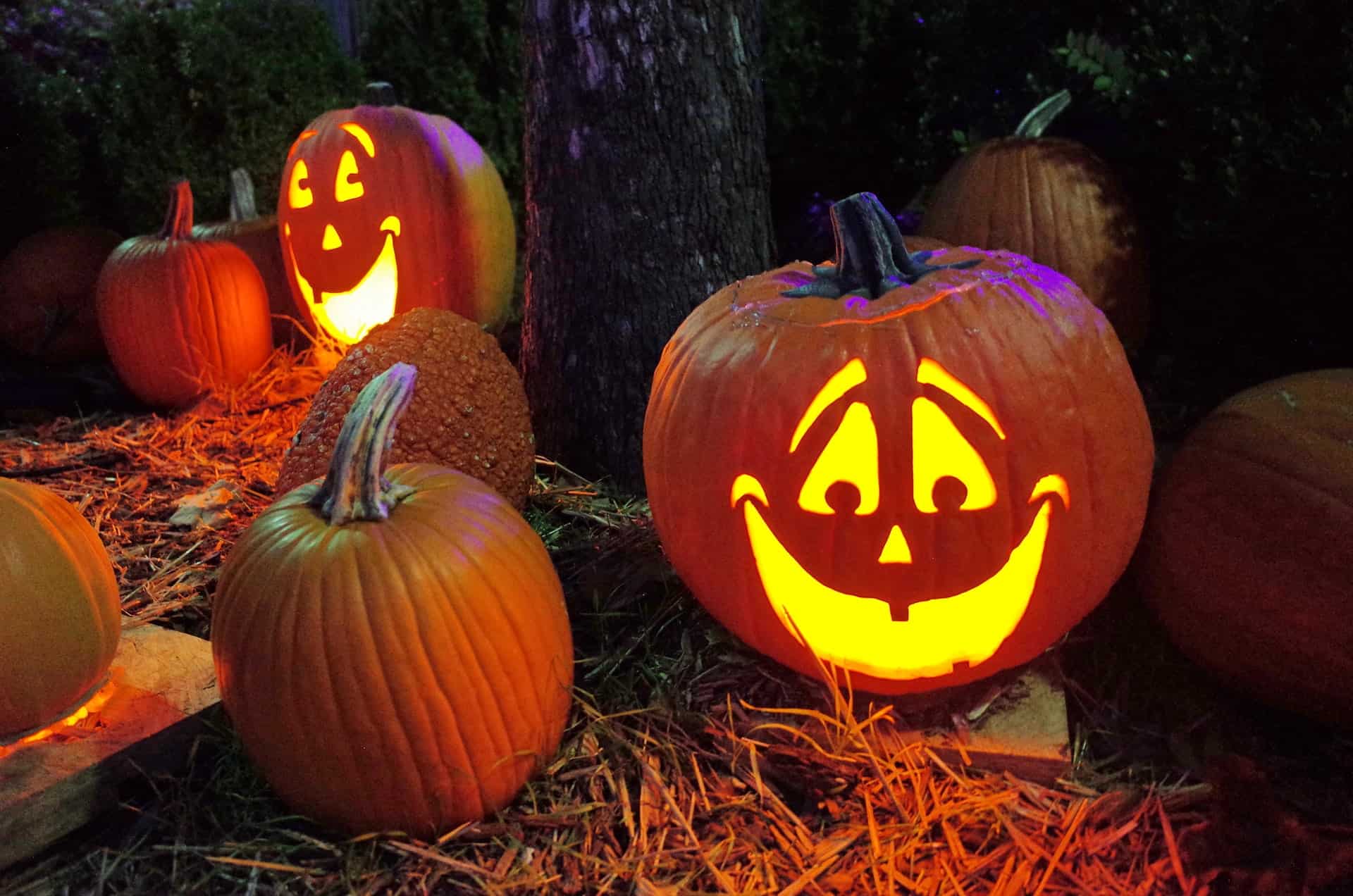 In addition to carving out expressions, you can get creative and make your pumpkin more unique. Put a wig on the pumpkin, stick a lollipop in a few holes, and carve the words… The simplest idea is to go off the beaten path. Decorate the pumpkin however you like. If you don't have enough accessories, you can hollow out the pumpkin and put a pot of plants inside to serve as hair for the pumpkin's head or decorate the pumpkin with candy that can be taken down and eaten later. Here are 70 cool pumpkin carvings ideas that can give you some inspiration.
In addition to pumpkins, there are some other equally classic accessories you can purchase:
Bats stickers and rats toy
Artificial spiders and cobwebs
White ghosts made from plastic cloths or old bed sheets
Flickering electric candles
Broken-glass stickers and realistic bloody fingerprints stickers
Skeletons
Fake tombstones
Simulated decorations of witches and clowns
Witch hat and cauldron
Toys and decorative paintings based on black cats
Focus On A Theme
Whether you're going for a mysterious horror theme or a friendly decoration with a fall harvest house, you should have a specific goal in mind. Skeletons and bloody fingerprints stickers are great in a house of horrors. But the mystery will be diminished if you put too many pumpkin lights. Mixing different themed decorations together in an unorganized way can make your home look nondescript.
You can use a famous movie as your theme. For example, "Friday The 13th", "The Nightmare Before Christmas," or the new and beyond imaginary "Star Wars" and "Harry Potter."
Each movie has classic elements, such as the white Friday The 13th mask, the floating candles, and the wizard robe and wand from Harry Potter. Prepare the representative elements and add some other decorations in uniform color to complete the Halloween home.
Use The Items You Have At Hand
Before shopping for decorations, see what you can use at hand. You can put a crack sticker on a baseball bat, a purple ribbon, or an artificial spider web around a pointed wool hat. Paint old clothes with dark red and crumple them up so you can use them every Halloween.
When you're out in the yard, remember to take advantage of free resources from nature. Don't forget Halloween is in the fall. You can collect yellow leaves and dead branches to make them look spooky at the foot of a fake tombstone. If you only have branches, you can make a scary outdoor pot using black spray paint and string lights.
If you've recently found someone selling vintage furniture at a low price, don't miss out on getting an element with the feel of a rotting column. Wilted flower bouquets and bamboo baskets add a touch of autumn.
Buy Durable Vanity Items
When you're done with your Halloween-themed masterpieces, you can remove them the day after Halloween or keep them for a week or more because decorating is time-consuming. Therefore, when choosing decorative items, you should consider aesthetics and quality to ensure that your theme home will last longer.
Choose stickers that are easy to remove in case you can't remove the dried glue. For props like stage skeletons and electronic candles, try to choose one from a reliable brand that is easy to disassemble and doesn't take up much space. To save money and protect your budget, take inventory of what you currently own before you go shopping, think about what you can buy, and try to use free natural resources or pre-owned items. Think twice before you buy: will it be used next year? Try to pay for good quality and timeless decorations.
Major online shopping platforms are offering discounts on these products in the run-up to Halloween. You can follow the Amazon newsletter to find deals. On the checkout page, don't forget the opportunity to save money. You can search for coupon codes at RetailMeNot, Slickdeals, and CouponBirds and save money by entering codes on the page where you're billing.
To Delight Rather Than Traumatize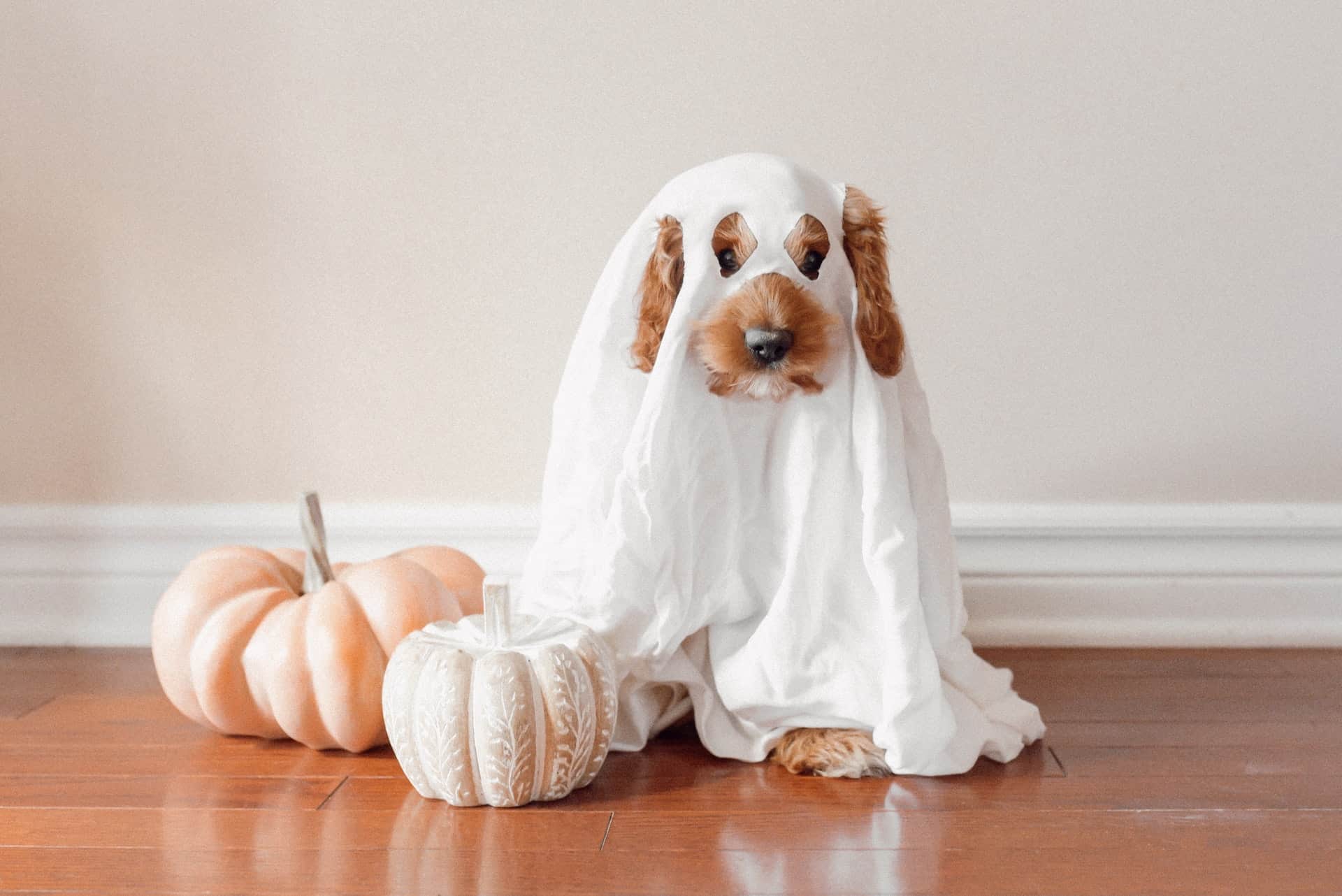 Many people designed their Halloween decorations for excitement and horror with bloody props. But if it goes too far, it may cause serious consequences no one wants. You can't have a bunch of bloody guts props and severed human limbs in your yard, especially if you have younger children around. Children will be frightened, while adults may find it disgusting and repulsive.
If you still want to create a scary atmosphere, discarding the gore, fog machines, eerie lighting, and music is recommended. Combining cool and warm lighting colors can create a sense of contrast and a strong visual impact, such as bluish-purple and dark red or violet and green. Put a fog machine next to the main light source, and set it with low, eerie background music; you've got a horror movie set! I hope your Halloween's so fun; it's scary!