Since the vehicle of choice is a Hyundai Tucson on AMC's hit show, The Walking Dead, the automaker has decided to release Hyundai Tucson "The Walking Dead" Edition. The Tucson that's hitting the show room floors is not nearly as cool as the Hyundai Elantra Zombie Survival Machine I wrote about a couple of years ago but it still gives the fans something fun to checkout. Hyundai is making this available to celebrate the 10th Anniversary of the The Walking Dead graphic novel series.
The Tucson "The Walking Dead" edition was first unveiled at the 2013 Los Angeles Auto Show and has a starting price tag of $29,775 which makes it the most expensive Tucson in the lineup. The Walking Dead edition of the Hyundai Tuscon will feature an exclusive Ash Black paint with red accents and graphics throughout the vehicle. The vehicle also features badges on the outside and inside as well as standard roof rails for when it's time to get packing and hitting the road.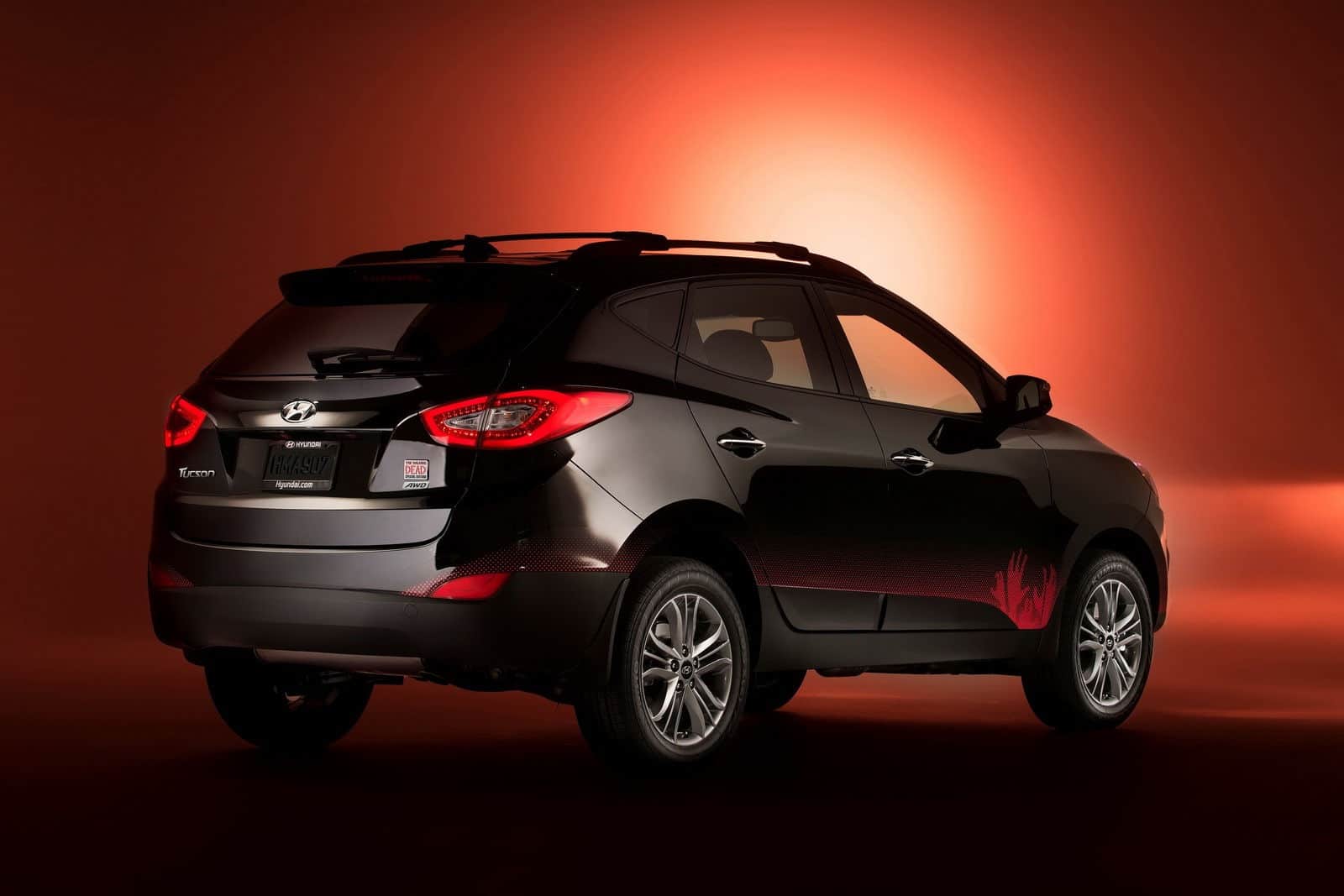 The vehicle is an all-wheel drive and power comes from a 2.4-liter Theta II direct-injection gasoline engine via a six-speed automatic transmission. I sure hope the 182 horsepower it produces is enough to ram through 100's of zombies blocking the road. Inside the special edition Tucson you'll find black leather seats, a seven-inch touchscreen display with a special The Walking Dead splash screen, and custom floor mats. The vehicle is also equipped with a Zombie Survival Kit which has a host of items to insure you survive the "unsurvivable". Unfortunately, the survival kit won't feature essentials like machetes, guns, crossbows, or even a crowbar.
This vehicle seems like a fun idea but no thanks. I think I'll stick to a Jeep Wrangler or maybe a pickup truck for the same price range.
Hyundai Tucson "The Walking Dead Edition"