Last year Jaguar presented a one-off speedster concept called the F-Type Project 7, which paid homage to the Jaguar D-Type and the 7 Le Mans victories by Jaguar. At the time, the car was a design study but I expected it might be offered as a production model in the near future, and I was right (as always ;)).
Jaguar will be showcasing the production version of the F-Type Project 7 at the Goodwood Festival of Speed this weekend. The Project 7 is the first car to roll out of Jaguar's newly formed division, Special Vehicle Operations, and only 250 units will be produced.
The only difference between the concept and production Project 7 is the addition of a passenger seat and new wheels on the production model, as far as I can tell… and of course a different exterior color.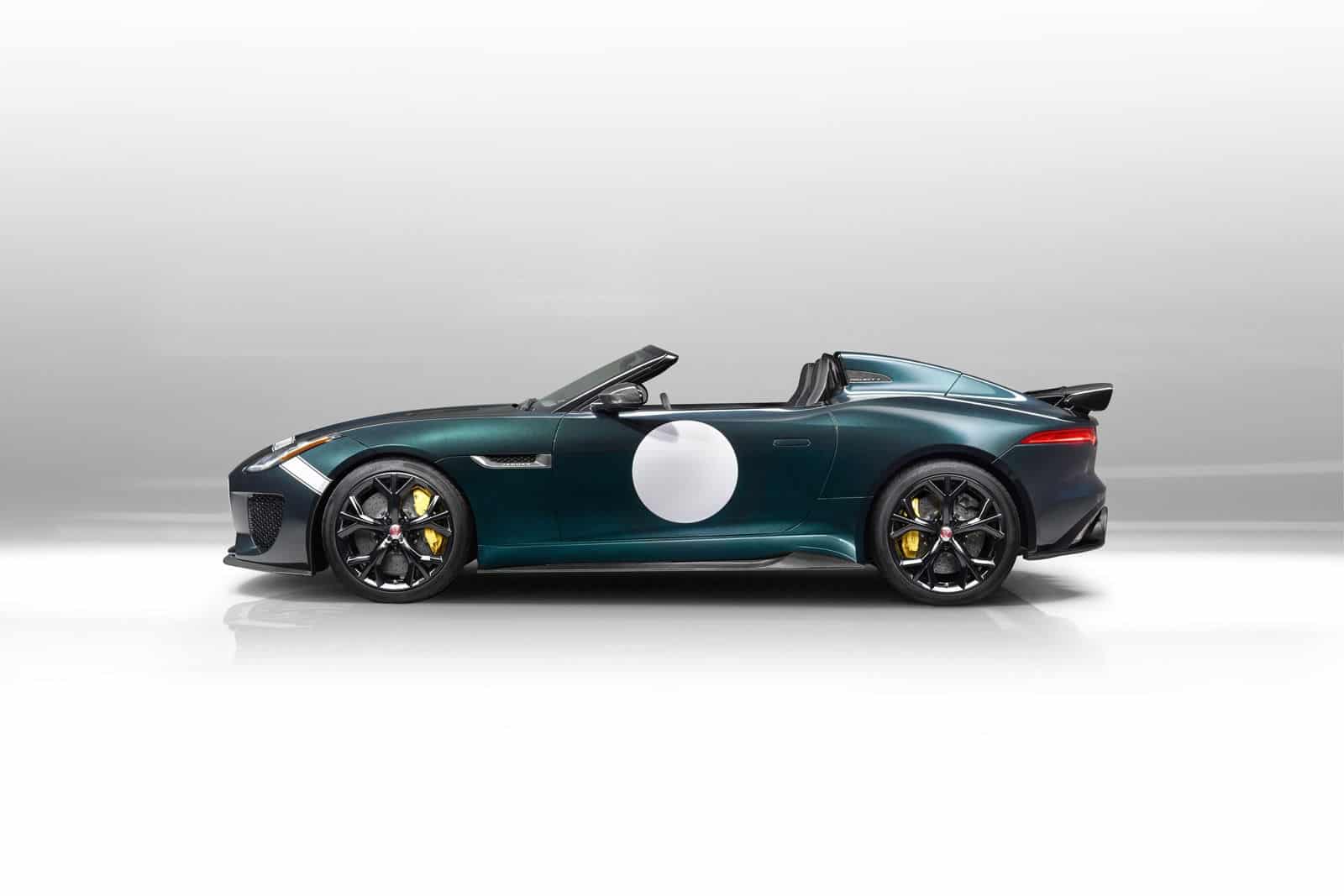 The Jaguar F-Type Project 7 is the most powerful and the fastest production Jaguar vehicle ever. It's powered by the supercharged 5.0 liter V8 engine found in other Jaguar "R" vehicles, but in this guise, it produces 567 horsepower and 501 pound-feet of torque, sent to the rear wheels via an 8-speed ZF automatic transmission. With the all-aluminum car weighing 3,494 pounds (1,585 kg), the car accelerates to 60 mph in 3.8 seconds with a top speed of 186 mph (300 km/h).
The Jaguar F-Type Project 7 speedster will come with a removable top for emergency situations.
No word on price or availability dates yet. Via: Jaguar
Jaguar F-Type Project 7 Photo Gallery