Let's get something out of the way right from the get-go: a move is one of the most stressful things you can go through in life. And that's true regardless of where you're moving. Simply put, it's a really big change, and there's no way to go through it without feeling at least some anxiety. And that goes double for your children! Really, as with all other things in life, children are affected by relocation a lot more than adults. And especially if it's a move to the country – they're losing all their friends and it's a complete upending of their life. So, that's why it's really important to prepare them properly and do everything you can to help them cope with moving stress.
What can you do for your kids to cope with moving stress?
Right at the beginning, you have to realize why it's important to help your child alleviate moving stress. On the one hand, children, and especially smaller ones, have much less emotional control than adults. And that's perfectly normal – after all, the entirety of our childhood is a period during which we learn emotional control.
But on the other hand, kids also connect with people, places, and things much more strongly than adults. Just think of that one childhood toy that you dragged everywhere with you – can you think of an object you're tied to as much later in life? Of course not. So, on one hand you've got a lack of emotional control, and on the other you've got more emotional attachment. Suffice it to say – no matter if you're dealing with two-year-olds or older children, it's important to do this right. But luckily, there are a lot of things you can do to help your child cope with moving stress:
-Inform them on time
-Remain positive
-Make time for your kids
-Plan out moving day
-Begin adjusting after the move
Tell your kids about the move right away
Let's start off with one of the most important things. You should know right away – we get it. When you're a parent, you have an instinct to protect your children at all times. It's only natural, and nothing to be embarrassed about. It's really something that's a part of our DNA. But you should override this urge when it comes to moving – that's key to aiding your kids while they cope with moving stress. Or, more specifically – you should tell your children about the relocation as soon as possible. Preferably, within a few days of you coming to that decision. Why? Well, we know you have an urge to put off telling them – it's an uncomfortable conversation. But you should bear in mind – the earlier you tell them, the more time they'll have to adjust. And that time is key to a smooth transition.
Devote enough time to your children
As you'll soon realize, moving can get pretty hectic. With the planning, the finances, the packing, and a lot of other stuff, you can easily end up not devoting enough time to your kids. But at the same time, it's really crucial that you help them through this transition every step of the way. But how do you find the time to do that while moving? Well, time management will be important during this. And it will also help if you hire one of those moving companies to assist you in the move. It's a great way to free up some time – professionals can take care of your relocation while you focus on your children. This way, you can help them cope with moving stress without you getting too stressed out in the process.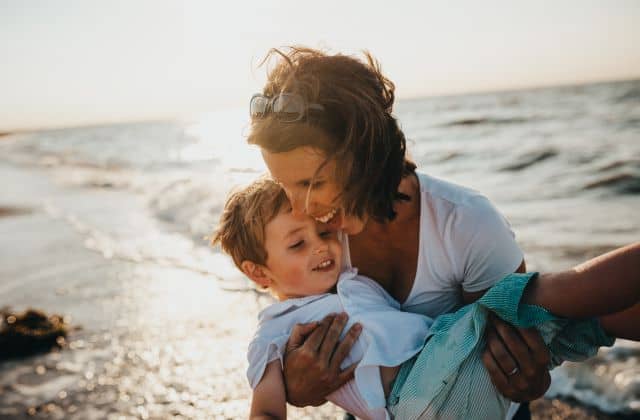 If you devote enough time to them, your children will cope with moving stress much easier!
Stay positive – it will help the kids cope with moving stress
Think about it a bit, and you'll realize something – kids pick up a lot of stuff from their parents. Just think of how many expressions, mannerisms and small habits you've accrued from your own parents over the years. Really, it's not something we do on a conscious level. But the fact remains – parents are the biggest influence on a child, and that influence is largest when you don't mean it. So, yes, you can *tell* your child that everything will be okay. But if you don't show that you can stay positive yourself, the kids will pick up on that vibe and feel distressed as well. That's why you need to lessen your own stress if you want to help them cope with the moving stress of their own.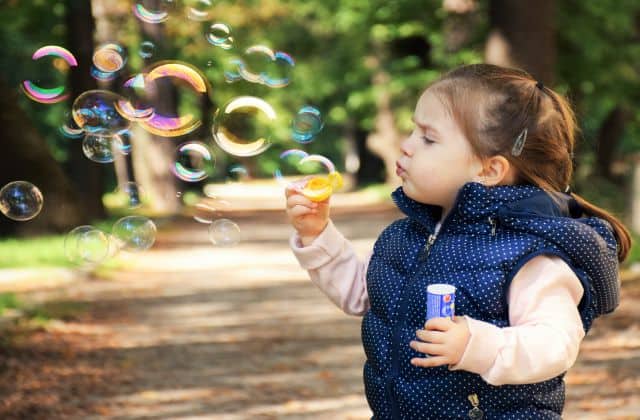 Filling the kids' time with fun activities will help!
Help them adjust after the move
You should plan for this in advance if you've got the time – learn about any fun activities you could do with your kids once you've moved. Keeping them busy and happy should really be a priority for you. For example, if you're moving south, you'll be close to Disney World, which is one of the things you need to know before you come to Florida. Such fun activities and trips will do wonders for your children while they cope with moving stress!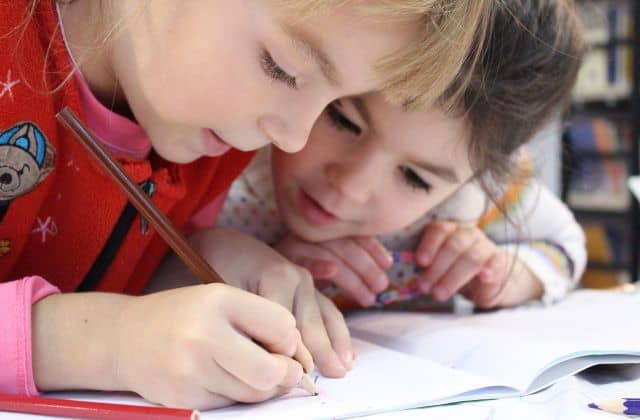 It's also a good idea to make sure your kids are occupied on moving day!
Plan out your kids' moving day
Let's get that right out of the way – moving day will be tough. No matter how beautiful your new house and neighborhood are, leaving a part of your old life behind will be emotional. Even the strongest of people can feel pretty lousy while the move is underway. And then imagine how impactful this is on your kids! That's why we recommend separating your children from that sight, if possible. Really, there's no need for them to see all of their things being loaded up onto the moving van – that's quite a trauma for a child. So, if you can, organize their moving day so that they're out of your old home. They can go visit their grandparents, relatives, friends – or think of other fun activities for kids. But yes, keeping them away from the move itself might be a good idea.