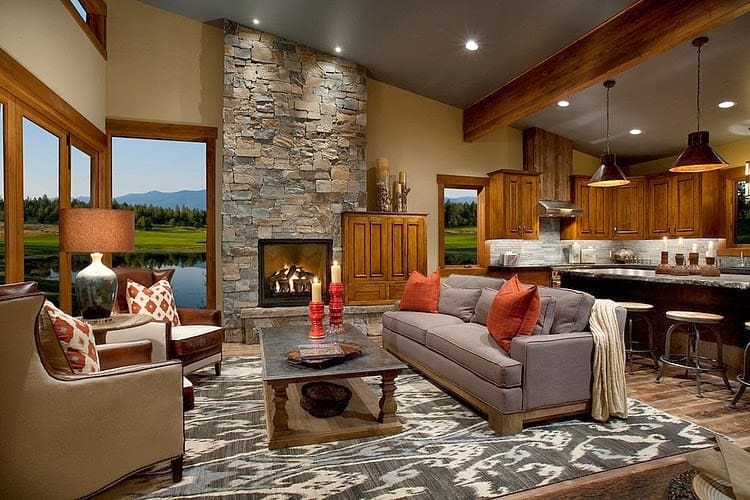 When we think of home decor, we often think of individual design and styles. Do you like more contemporary, minimalist decor or does your house have more of a traditional, homey feel? Design choices go beyond these sorts of preferences, though. It's also important to take the season into consideration when decorating your home.
This is never more true than in the cold winter months. As the ice and snow accumulate outside, you might not think that the decor indoors makes a difference, but you really can make things feel warmer and more comfortable by integrating specific elements into your overall design.
Make Your Windows Snug
It's a glorious scene outside with everything encrusted in a magical coating of freshly-fallen snow. While you love looking through your window panes to see this winter wonderland, you'd like to keep the winter temperatures on the other side of the glass, especially at night. Installing heavy (yet tasteful) window drapes or blinds can help accent the beautiful scenery outdoors while insulating your windows.
Insulate Your Floors
Heat rises, and this can make for very chilly floors when you step out of bed in your bare feet early in the morning. Accent your home with area rugs throughout to keep the chill at bay on your floors. You can choose rugs that accent your furniture and overall decor choices. Rugs are a particularly great choice if you have pets or kids in your household. Unlike permanently-installed carpeting, they're easy to remove for cleaning or even completely replace if accidents happen.
Throw Some Throws Around
No matter how warm and insulated your home is, sometimes you simply want to curl up under a blanket and read a book or watch a movie as the winter weather plays out. It's not practical (and would be a bit odd) to outfit your entire home with full-sized blankets strewn everywhere, so throws are a great way to supply your chairs and couches with cozy accessories that look stylish.
Keep Safety in Mind as You Outfit Your Home
As you make your home more insulated and warm, keep in mind that winter is also the season for fireplaces, space heaters, and other ways to keep things toasty. This is why it's important to be aware of where you place drapes, rugs, throws, and other items that can easily catch fire. In addition to this, protect your home and belongings with home insurance in case an accident should happen. To find out more, visit https://www.chill.ie/home-insurance/.