1 – Go see Hamilton
A date in the theatre will always be a good idea.
A lot of people know about Hamilton because they have seen the show countless times. This is understandable, considering that it's an incredible musical that tells its story through hip-hop music. If you haven't yet seen it, then it's time you got your Hamilton play tickets for you and your partner. One of the best things about Hamilton is that you can see it any time. With a broad and diverse audience, your date is sure to enjoy it.
2 – Play Games with Each Other 
After enjoying a meal together, take turns playing an old-fashioned game.
For example, five rounds of the card game "War" or a board game like Monopoly or Scrabble can make for hours of fun and laughter!
If you're feeling adventurous and want to do something different than traditional date night activities, try going bowling (or renting some bikes together).
3 – A walk in the Park 
The health benefits of taking a walk are obvious. Get out of the house and explore what's close by for a change in scenery that is sure to be refreshing, even on those long winter days where you can barely see your hand in front of your face! Explore with each other or take turns describing different landmarks as you walk together. You never know what discoveries await when you open yourself up to new experiences outside of your comfort zone.
You could also make it an adventure by picking some unfamiliar place, like sitting atop the Empire State Building or taking a ferry ride around Manhattan's artificial island parks. If he doesn't want to go that far, find fun near home – the park across town.
4 – Visit one of NYC's museums
Your date night can get expensive, but it doesn't have to. Visit one of NYC's museums for free!
The Metropolitan Museum of Art is always a good idea if you're looking for something classic and traditional.
There are also plenty more that can provide some unique experiences: the Museum at FIT will show you how fashion has changed over time, while both the Brooklyn Historical Society and American Folklore Society offer tours through their archives; your date night experience might end up feeling like an interactive exhibit!
5 – Have dinner at one of New York's many restaurants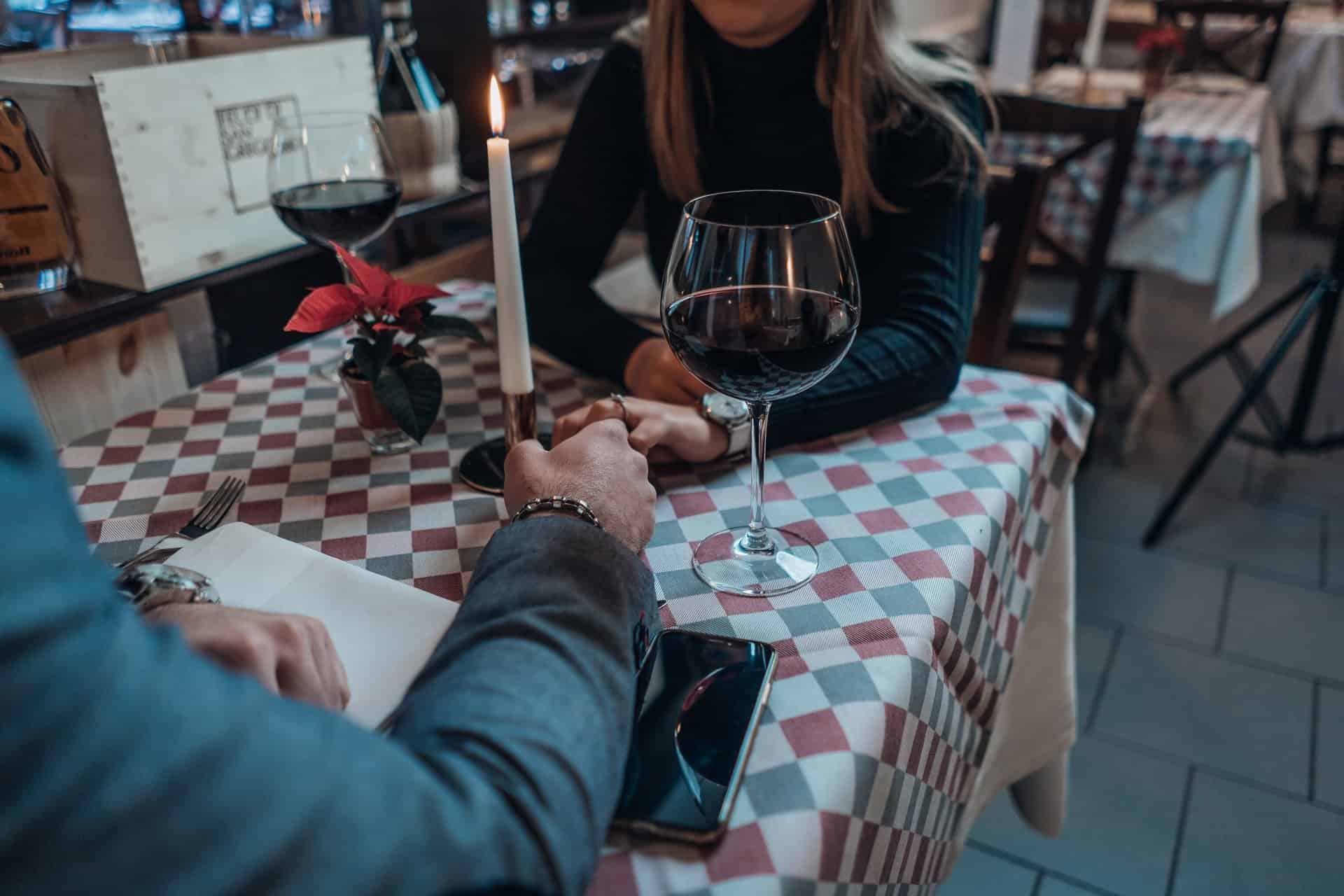 Grabbing dinner is a great way to spend time together! There are so many options in New York, and it's the perfect excuse for trying new things. It would be best if you considered a place where you can afford to spend a little extra, like Eleven Madison Park. Get there early so you can enjoy your meal outside with them and take in all of Manhattan's sights at night!
The best way to find a date night idea is by looking at what you and your partner enjoy doing together. We hope these ideas will help make planning easy so you can spend more time enjoying yourselves on the actual date night!