I find something exceptionally interesting about ruins, especially when they've remained largely untouched for long periods of time. Ruins on islands are even cooler, and Hashima Island, also known as Gunkanjima (Battleship Island) is at the top of my list for interesting places to visit. It's an island that looks like the Japanese battleship Tosa; how cool is that?
Located 15 kilometers from Nagasaki, Japan,  Hashima Island is one of 505 uninhabited islands in the Nagasaki Prefecture. Mitsubishi started mining the island for coal in 1890, and continued to do so until 1974. The rapid increase in petroleum usage resulted in the closure of hundreds of coal mines in Japan, and the Battleship Island was no exception. The island is no longer populated, and people have given it the name of ghost island because of the huge expanse of empty concrete buildings and structures.
Present Day Hashima Island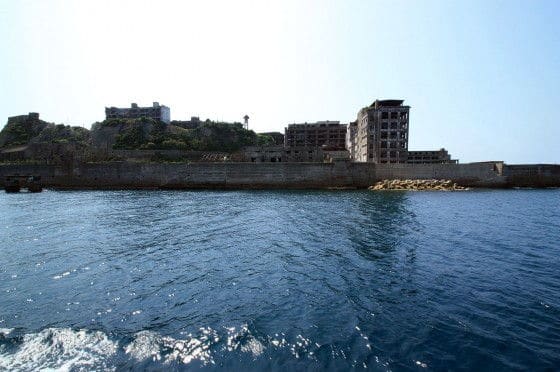 From the water, this place looks a lot like Alcatraz to me. Unfortunately, this island doesn't have the tourist facilities that Alcatraz Prison does, but according to Wikipedia, the Japanese government is exploring the idea.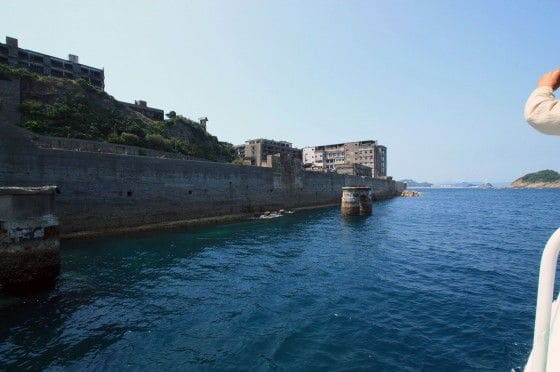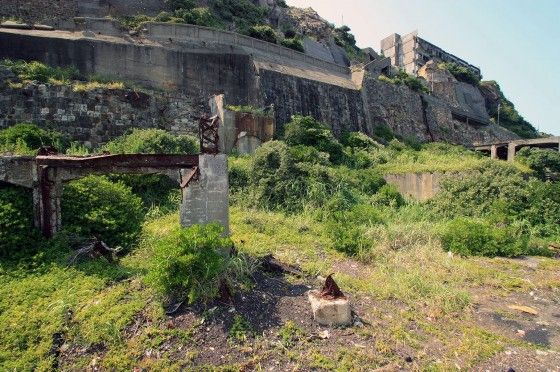 If you've ever played the PC game Stalker: Shadow of Chernobyl, you'll probably agree with me that this looks like a scene straight out of the game. The mix of vibrant green grass and derelict concrete structures looks stunning.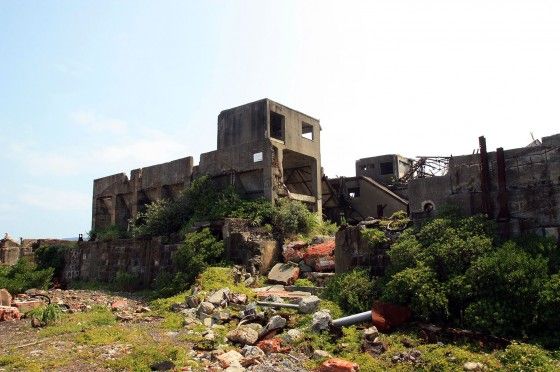 This looks a lot like a WW2 battlement to me. Like everything on Hashima, the island is slowly reclaiming this building. Perhaps the island will one day be home to a wide range of birds like on Alcatraz.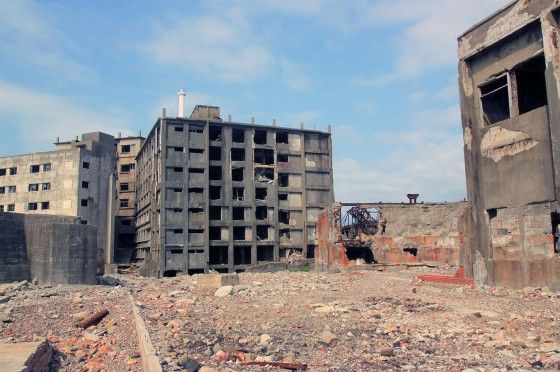 This shot looks exactly like a photo of Stalingrad during World War 2. The tall concrete buildings, the large open square… the bricks. I'm surprised that no one has used the island for that kind of film thus far.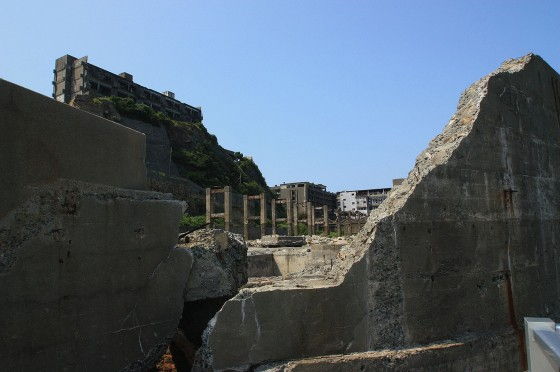 The concrete pillows remind me of ancient aquaducts. I have no idea what these things are actually used for, but they certainly look interesting.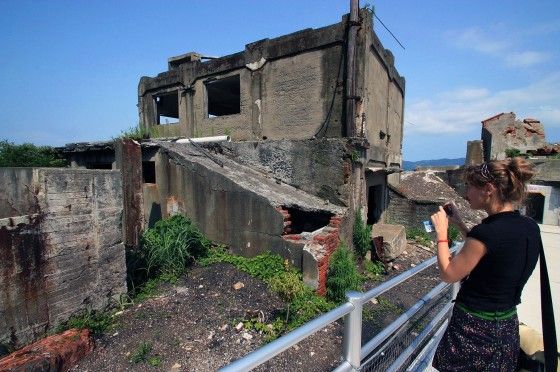 This looks a lot like Alcatraz as well. For those of you who have visited there, do you remember the officers' building that burned down? This looks very similar to me, though this structure is a lot more intact.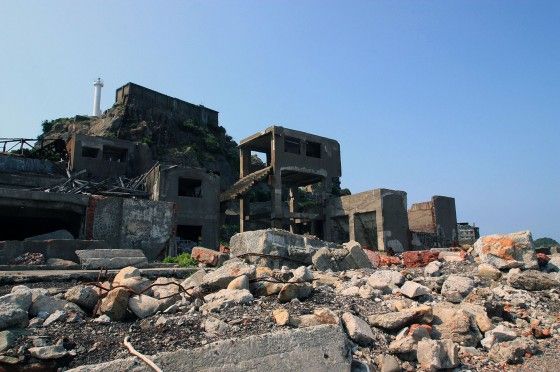 These guard-tower style buildings look interesting, but what's really neat is what looks like a light house in the background. I wonder if it's still used? Given that there are over 500 unused islands in the area, I can imagine that lighthouses would help sailors avoid crashing into them.
As I mentioned before, Hashima Island isn't currently running as a tourist operation, but journalists and other people from the media are occasionally allowed to visit. If any of you have visited the island yourselves, or know of a way to do so, please leave us a comment below. I would love to visit the place myself and take dozens of awesome photos for your viewing pleasure.
(Photos: Mab-Ken)