All throughout the week, you'll find me hard at work for long hours each day. At the end of the day, I crash before it's time to wake up and do it again.
I might work hard, but I also play hard. On the weekends (and on the nights I'm not too tired), you'll find me in my gaming chair, battling it out onscreen. Gaming is an excellent way to relieve stress and blow off steam from the workweek.
Gaming properly calls for proper gaming gear – and particularly a high-quality gaming keyboard. I found this out after beating up several regular keyboards. They didn't last long, and they were slow and uncomfortable to use.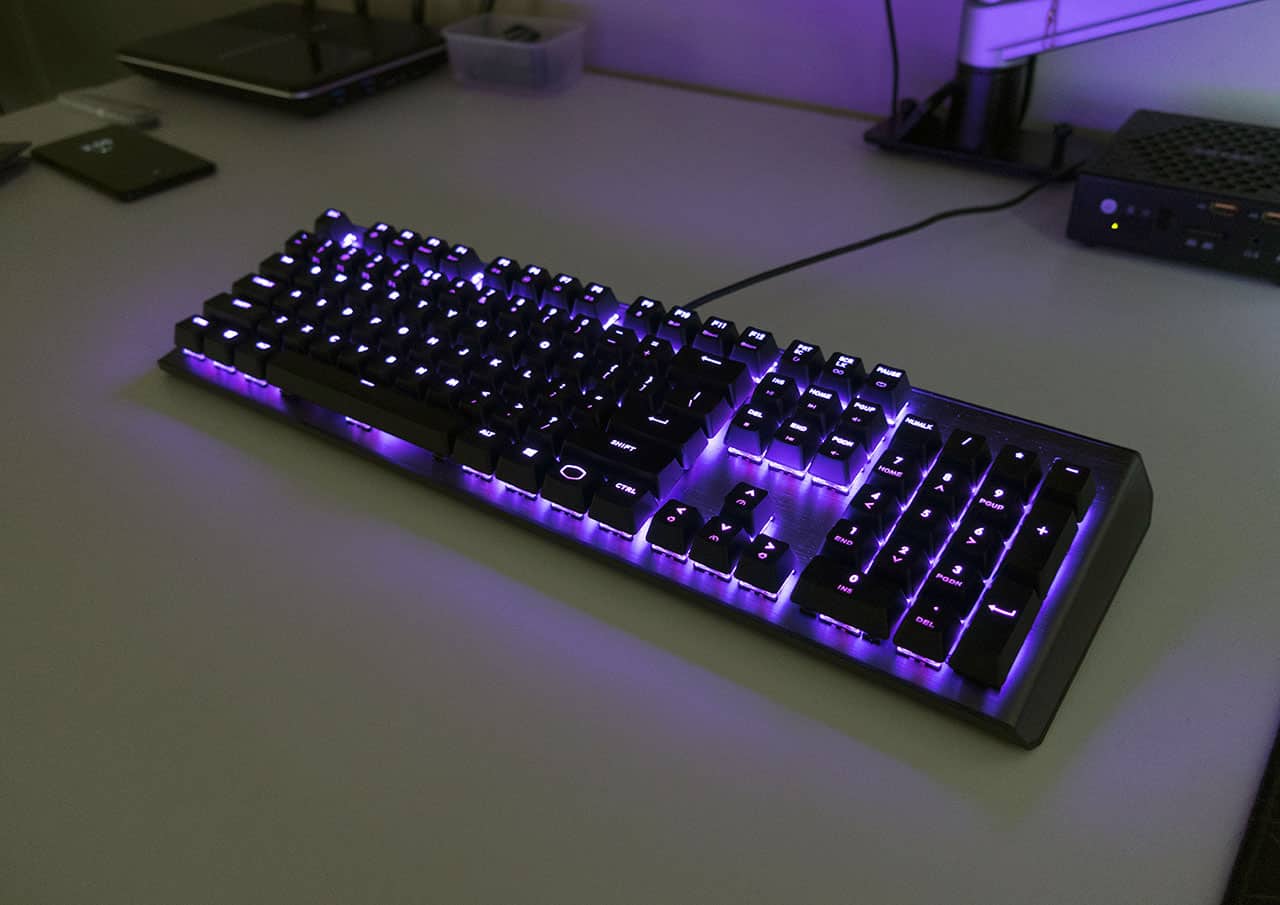 I've tried a few different gaming keyboards to see which one I liked best. Recently, I got a chance to try out the CoolerMaster CK550.
The Look
Right out of the box, I could tell that the CK550 was going to be a fun keyboard to use. It has a sleek design with a gorgeous brushed aluminum keyboard base. The keys are floating, giving them a very cool space-age look, but there's more to the floating design than meets the eye when you first unpackage this keyboard.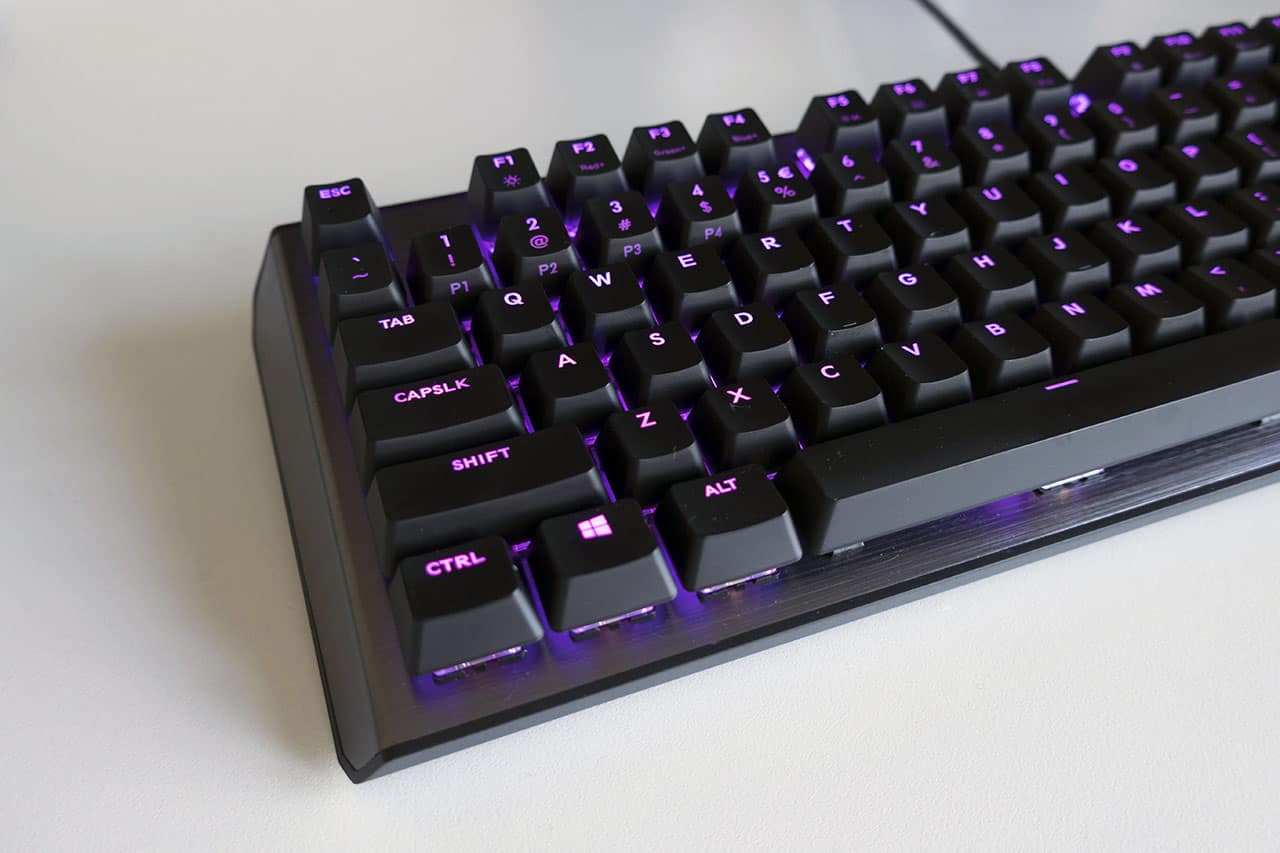 Once you plug it in and start using it, each key is illuminated with RGB Backlighting. This does more than simply allow you to see in a darkened room; it also looks amazing. The brushed aluminum body provides gorgeous reflected illumination around each key. You can customize your lighting colors and choose between a slew of different lighting effects (an illuminated breathing pattern, perhaps? or how about a rainbow wave or a colored crosshairs moving across your keys?).
The Software
You're able to customize your CK550 with its intuitive software. It allows you to map a whopping 16.7 colors to any key, customize all of the different lighting modes, switching the key map around, as well as set up macros. You can even create personalized profiles so that different users can each have their own customized effects and setup.
If you want to make changes on the fly, however, CoolerMaster still has you covered. Their on-the-fly controls allow you to switch up your lighting and macros in real-time, without having to mess with any software.
Using the CK550
I found the CoolerMaster CK550 to be a pretty decent gaming keyboard for the price. It isn't a silent keyboard; you'll definitely make a bit of noise as you hit the keys. The mechanical keys have a solid feel (unlike some mechanical gaming keyboards I've used where the keys feel wobbly and loose).
It features a standard size layout and doesn't have a lot of bells and whistles beyond the mechanical keys and lighting effects. No fancy wrist rests, which I'm ok with, but I do wish there were media buttons (like volume controls, for example) to make those options more accessible.
All in all, I'm happy with the CoolerMaster CK550. The keys are rated for 50 million clicks; I'm going to see if I can take it there!