This is a sponsored post written by me on behalf of Rachio. All opinions are 100% mine.
Summertime is here again and – no surprise – it's hot! While this might be uncomfortable to me, I can simply slip into the air conditioning and enjoy a glass of iced tea. For my lawn, however, the intense dryness and heat is deadly.
I've fought a battle with my lawn every year for over a decade. The first year, I took a "seed-it-and-forget-it" mentality and spent the entire summer with a dry, dead lawn.
Over the next several years, I battled with sprinkler hose attachments and control systems that left my yard too dry when it was sunny and absolutely soggy when it rains.
This summer, I'm battling no more. About a month ago, I installed a Sprinkler Controller from Rachio 3 to fix dead grass.
What Is the Rachio 3 Smart Sprinkler Controller?
The Rachio 3 is a sprinkler controller that connects to your smartphone via the Rachio app. Just like your smart thermostat, or smart lighting system in your home, this allows you to control your sprinkler system from anywhere. Head out on vacation and realize you left the sprinkler system turned off? Pick up your phone and turn it back on. No more having to run out to the garage or side of the house to control the sprinkler system, either: now you can do it right from the comfort of the couch.
Take a look at the results.
You don't even have to reach for your phone. The Rachio 3 Smart Sprinkler Controller responds to voice commands via Amazon Echo or Google Home speakers. It also works though a variety of smart home platforms including SmartThings, Nest, IFTTT, and more. It is a smarter way to water your lawn.
Smart System Knows What Your Yard Needs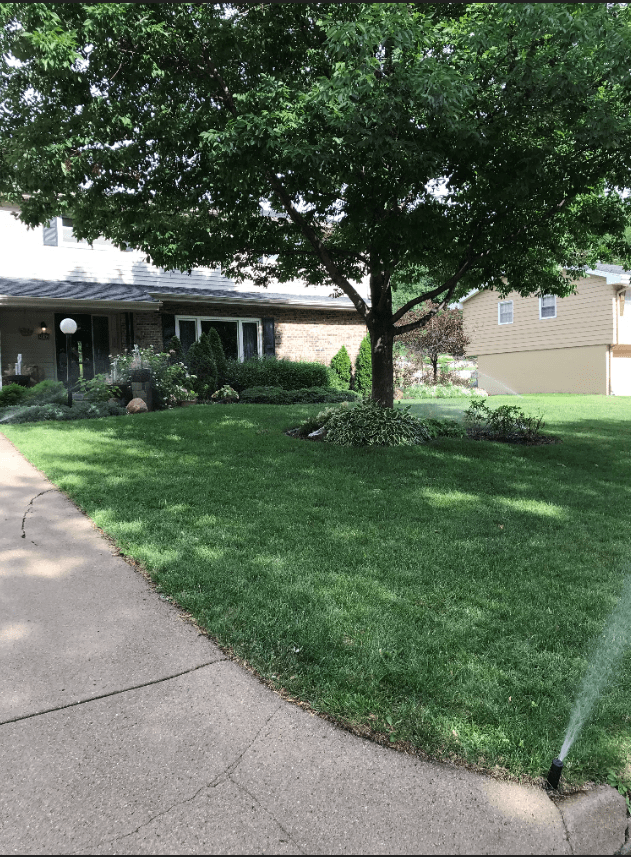 Not that I need to control it through those devices very often. This truly is a "smart" sprinkler control system. Its exclusive Weather Intelligence™ technology tunes it in to what's happening behind the clouds in your specific area, telling the sprinklers to water more or less depending on how much rain you're getting (or not). The first time we had a particularly wet week, I was delighted when the Rachio 3 sent me a notification that it was applying a "Rain Skip" due to all the rain we were going to receive. No more soggy lawn and no more bolting outside in the middle of a thunderstorm to turn the sprinklers off!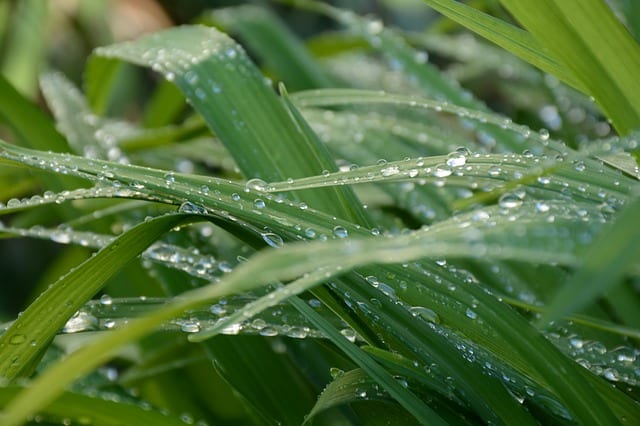 Easy Setup
Best of all, I discovered that the Rachio 3 Smart Sprinkler Controller is a snap to set up – even for me. I'm not mechanically- or technologically-inclined. If it doesn't work right out the box, I have to hire a professional to do it for me. Thankfully, the controller works perfectly with any in-ground sprinkler system, so it was easy to set up with the one we'd had professionally-installed a couple of years before. I had a choice of an 8-zone controller for $229.99 or a 16-zone model for $279.99.
The 8-zone one works perfectly with our current system, it turns out. I just unplugged the old controller, plugged the wires into the Rachio 3, and I was good to go. It took me less than half an hour.
Installation was a breeze, if you have ever switched out a thermostat for a new one, it is basically the same process. See the photo below, in my setup I have one COM wire and six zone wires. I took a photo of my old setup, as instructed by Rachio's helpful online video tutorial and within 10 minutes I was connected up.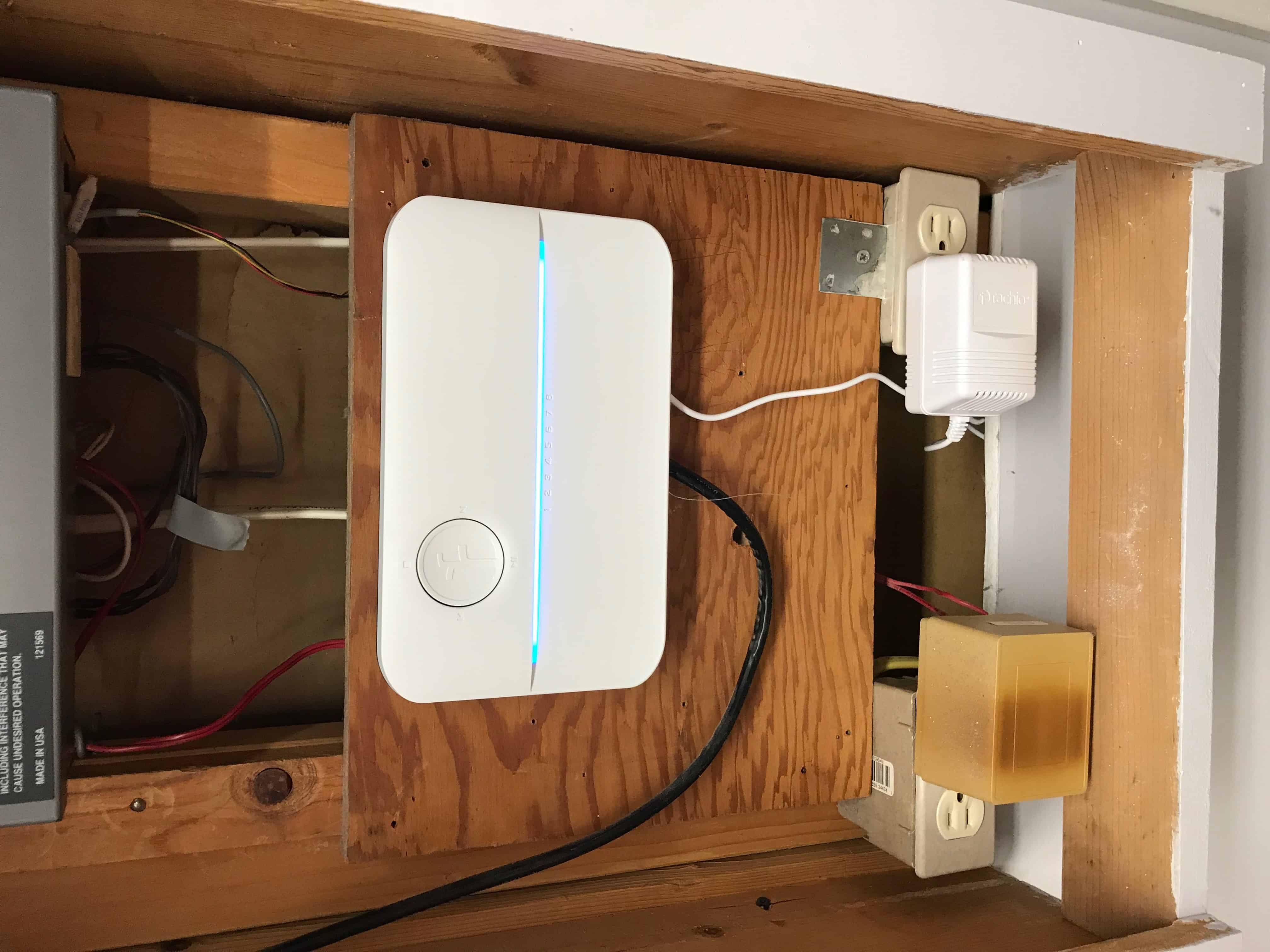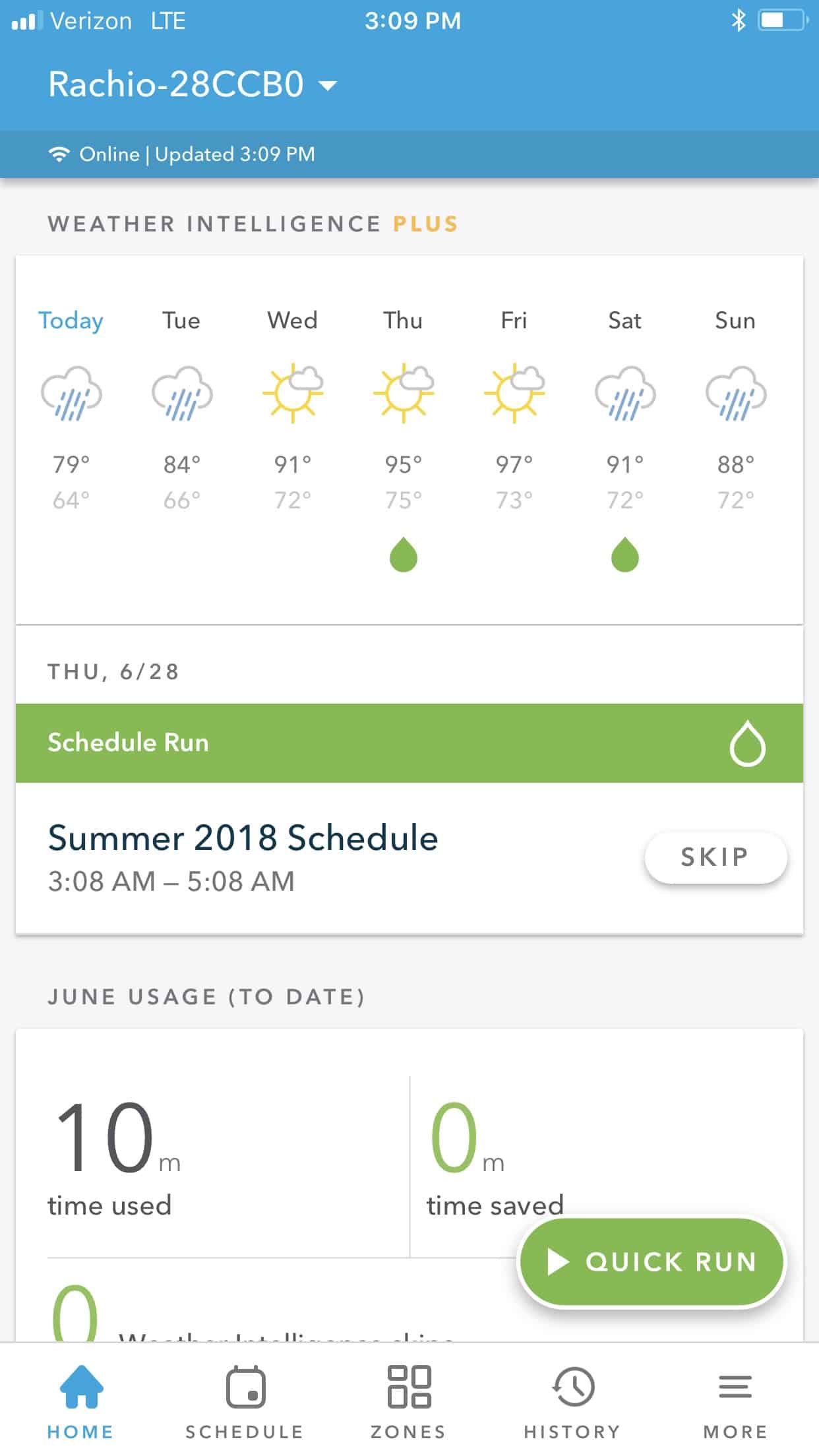 I went through each of the six zones, selected the angle of the yard, the type of soil. Clay in Nebraska, and the amount of estimated daily sunshine. I selected the Flex Daily Schedule setup, with a requirement that the watering end before sunrise. This is their most flexible and water conservation focused method. It should keep the grass green and save water. The Rachio handles the rest.
Programming the controller was a breeze, too. Our last one had me pulling out the user manual, muttering, and Googling to figure out how on earth to set the watering times, duration, days, and so forth. Half of the time, it still didn't come on when I expected it to. The longest process was uploading photos of my six zones and walking around the yard, otherwise setup was a breeze.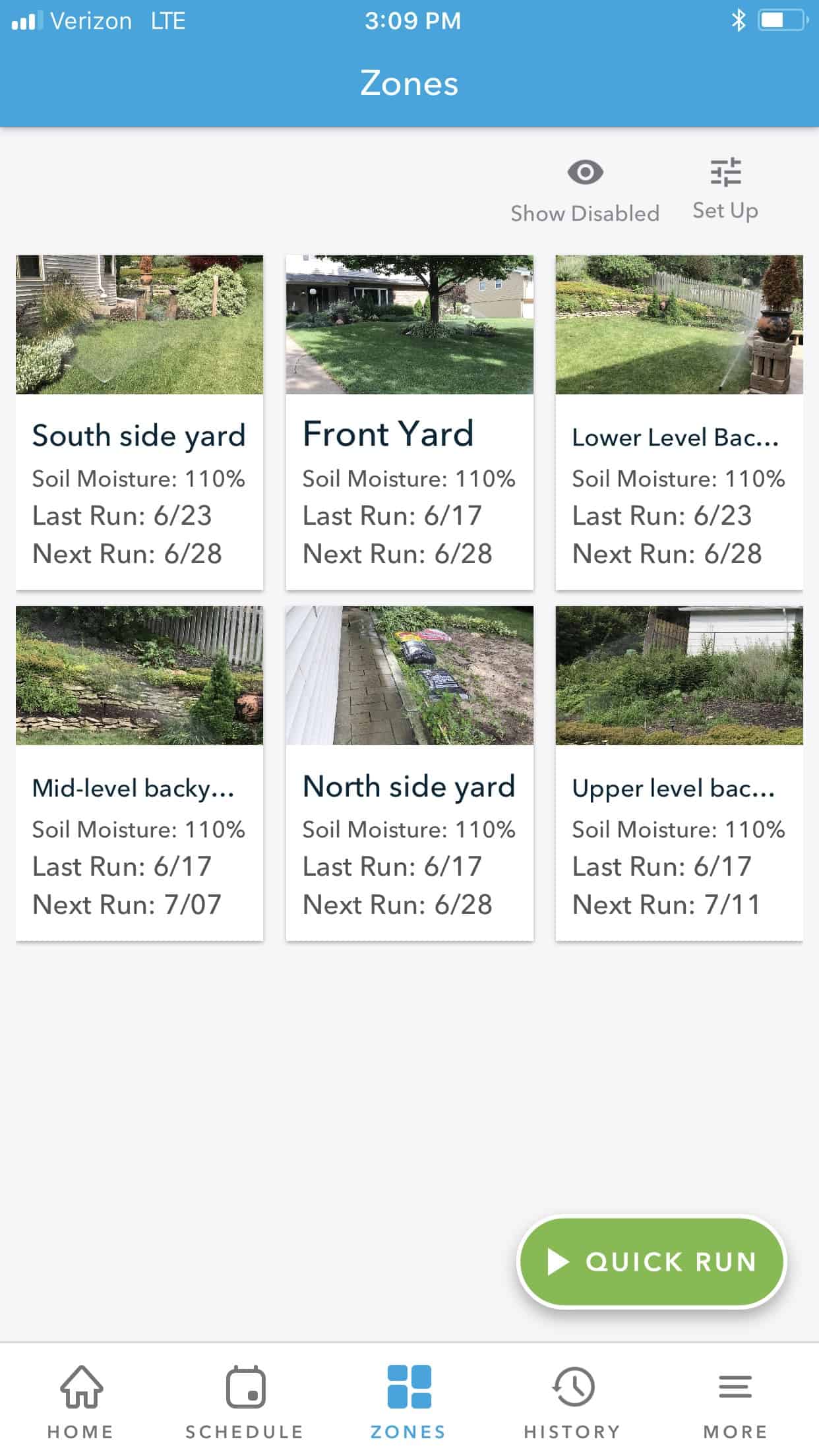 It walked me through the programming process one step at a time in the Rachio app. "Would you like your lawn-watering to end before sunrise?" it asked me in a very helpful manner. Of course I would; no one wants their morning newspaper to get soggy after it's tossed on their lawn! Thank you, Rachio! I was able to set up exactly when I'd like the lawn watered and the controller did the rest with its Weather Intelligence™ technology.
Rachio Smart Water System
Once I started using the Rachio 3 Smart Sprinkler Controller, I was so impressed that I decided to add the Rachio Wireless Flow Meter. With my old system, leaks would occasionally arise and they'd either flood a portion of my yard or cost me extra on my monthly water bill before I'd realize what was happening. The Rachio Wireless Flow Meter monitors your system's water usage down to each individual zone. When a leak is detected, it sends a notification to your smartphone and shuts down watering immediately until the problem is resolved.
More Money; More Time
Since I got smart and installed the Rachio 3 Smart Sprinkler Controller, I've found that I'm saving time and money. I no longer have to wander around the yard positioning a hose and a sprinkler attachment. I also don't have to deal with an in-ground sprinkler system that turns on and off regardless of the weather and simply keeps spurting water if there's a leak. With a smart system that only waters when it's necessary and turns off at the first sign of a leak, I'm saving lots off my monthly water bill, which makes me feel good about my wallet and the environment.
Once you try a Rachio 3, you'll refuse to ever go back to a standard irrigation controller. You can find the Rachio 3 Smart Sprinkler Controller and the Wireless Flow Meter at www.rachio.com.