Our European friends have been enjoying hotter versions of the Ford Focus cars for quite a while now; we were pleased when Ford finally announced the Focus (and Fiesta) ST will be available in North America. I spent a week behind the wheel of both the Focus ST and Fiesta ST and loved it, I said in my review that Ford will be bringing the Focus RS to our shores… and the wait is finally over folks, we're finally able to purchase the Focus RS in the USA and Canada.
The third generation Ford Focus RS is powered by the 2.3 liter EcoBoost 4-cylinder engine found on the Mustang EcoBoost. It has been upgraded with a new intercooler, turbocharger, and a few other goodies, and in this guise it produces at least 315 horsepower (or as Ford says "well in excess of 315 hp"); all we know is the RS produces at least 63 more HP than the ST we reviewed.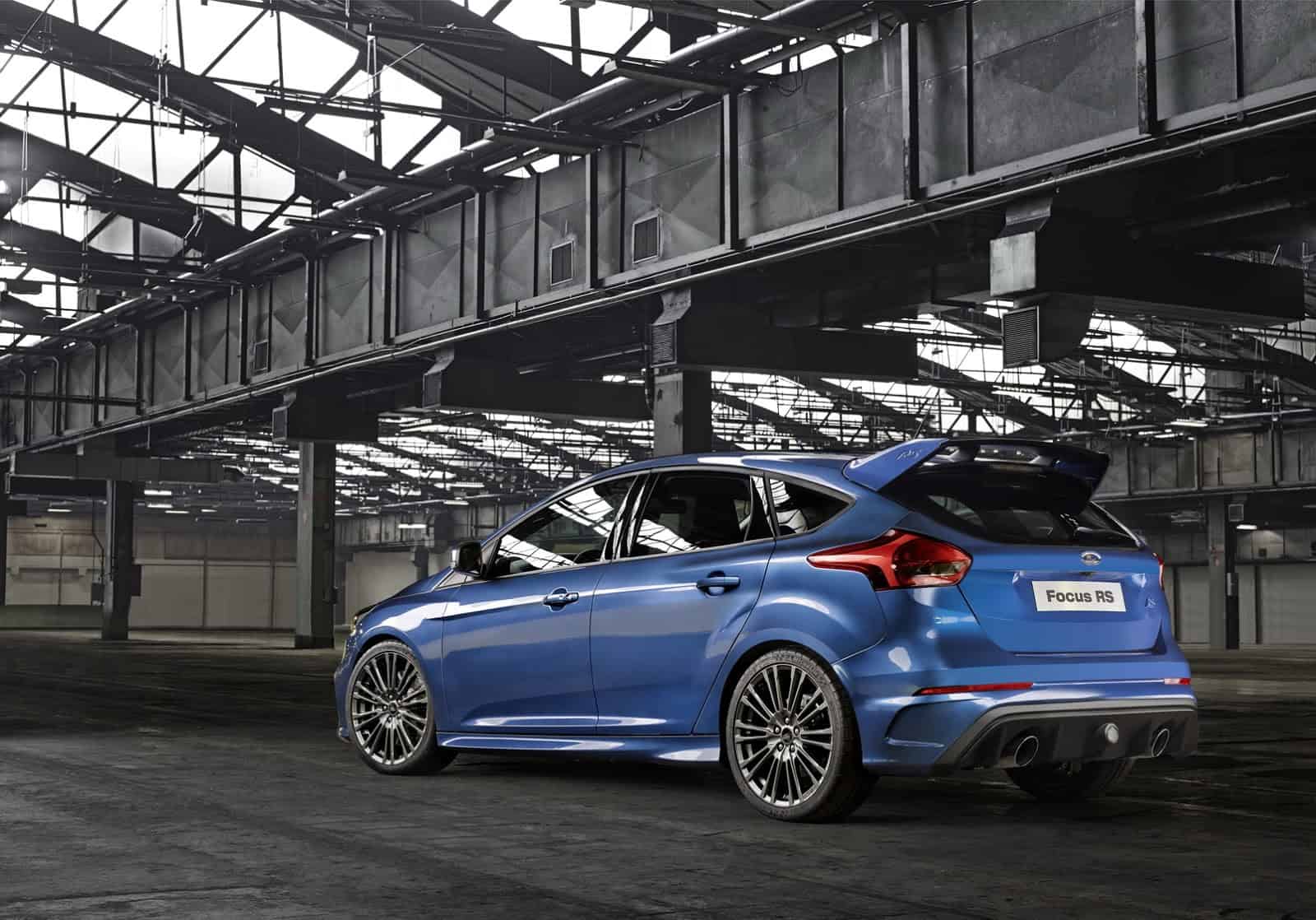 Power is sent to all four wheels via a 6-speed manual gearbox, the AWD is a performance-focused system with torque vectoring. The system can send up to 70 percent of the power to the rear wheels and distribute up to 100 percent of that power to each of the rear wheels. I have a feeling this car is going to be loads of fun, I can't wait to review it.
The 2016 Ford Focus RS has a pretty aggressive front end, something I thought looked too tame on the ST. The frond end has large air intakes and looks ready to pounce on other hatchbacks. The rear consists of an even larger spoiler than the ST's and there is a small diffuser with dual round exhaust tips. The RS has bulged wheel arches housing 19" multi-spoke RS performance wheels and optional forged wheels.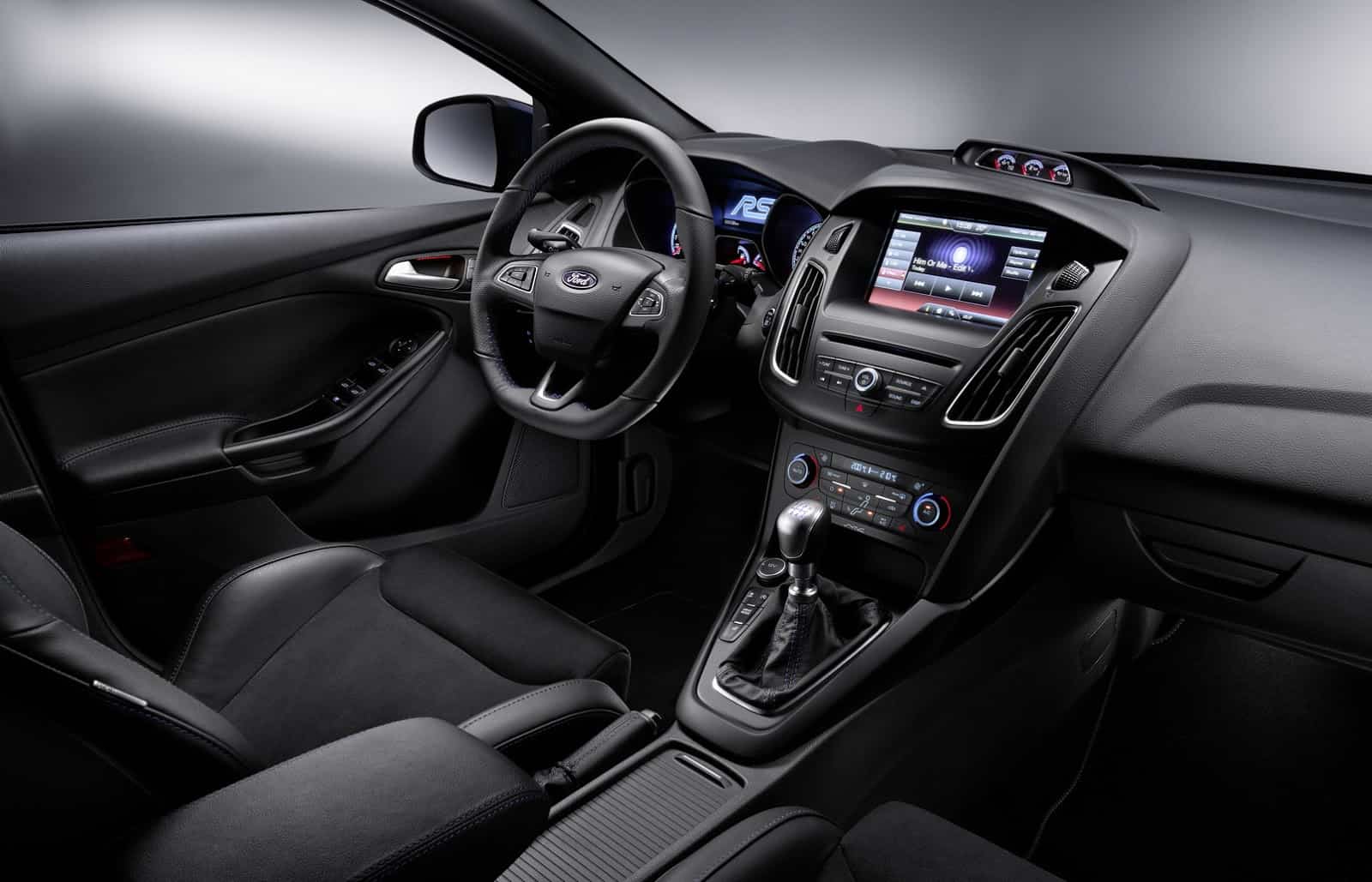 The interior looks very sporty and features the very aggressive Recaro seats I was so fond of on the ST. The rest of the interior looks similar to that of the RS, but it looks to be cleaned up with a simpler layout.
No word yet on when the 2016 Ford Focus RS will go on sale or how much it'll cost. One thing we're sure of is that this car is going to be a hell of a lot of fun to drive.