As I write this post, most of the Northern Hemisphere is going through the winter season and those of us/riders not lucky enough to live in areas where the sun is shining and the weather is warm, most of us are experiencing PMS.  What is PMS?  PMS (Post Motorcycle Syndrome) is a condition common to motorcycle riders/enthusiasts and is the feeling a rider gets when he/she is unable to take their beloved motorcycles on a ride to their favorite destination or just for a ride with no destination, during the winter months.  So to keep our motorcycle riding readers entertained, I've compiled a small list of our favorite motorcycles from 2012 (the ones we actually wrote about).
Classic Motorbike – Triumph Bonneville 110th Anniversary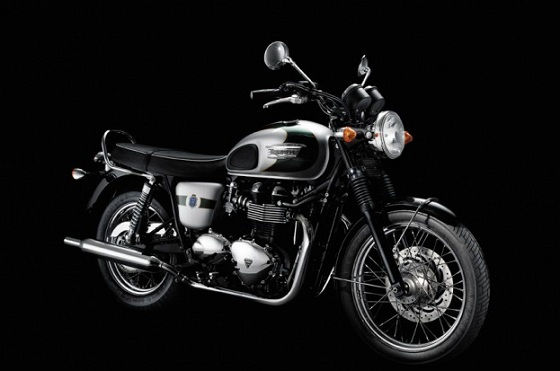 Don't be fooled by the looks of this Triumph Bonneville motorcycle, this is a modern bike and is a limited edition model celebrating the 110th anniversary of the famed British bike builders.
The 110th anniversary bike is based on the Bonneville T100 and is powered by a 865cc DOHC air-cooled engine producing 67 horsepower and 50 pound-feet of torque, and comes with a 5-speed gearbox.  The bike is priced at $10,499 and is limited to 1,000 units, which are probably all gone by the time you're reading this.
Concept Bikes – Yamaha Y125 Moegi
The Yamaha Y125 Moegi Concept is not so much a motorcycle but rather a blend between a scooter and a bicycle.  I know you're saying this post was supposed to be about motorcycles but the Y125 concept was just too cool looking to be left out.
This little concept scooter has an eye catching design which more than makes up for its lack of power and speed.  The lightweight concept scooter is said to reach speeds of up to 50 mph and get 180 miles per gallon (conceptually).
Off-Road Bike – Triumph Tiger Explorer XC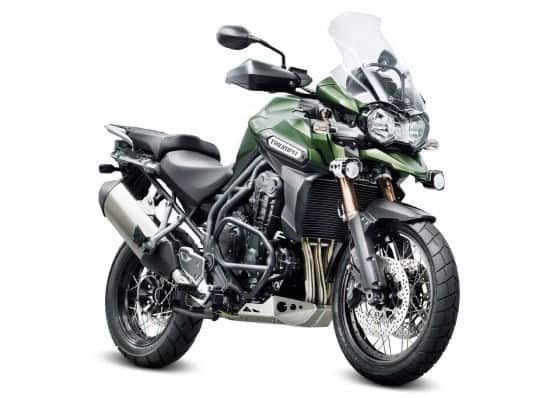 Here's the second Triumph motorbike to make it onto the list.  Personally, I'm scared of off-road bikes; I have the fear of hitting a tree if I ever rode an off-road bike and therefore have vowed to never ride one.  Even with my fears, I still appreciate the looks and capabilities of the Tiger Explorer XC.
The Triumph Tiger Explorer XC is one mean looking bike; it looks ready to go off-roading in the toughest of conditions.  The bike is powered by a 1,215cc 3-cylinder engine producing 135 HP and 89 lb-ft of torque.  The bike rides on 17" rear and 19" front wheels and is priced at $15,999.
Sport Bikes – Ducati 1199 Panigale R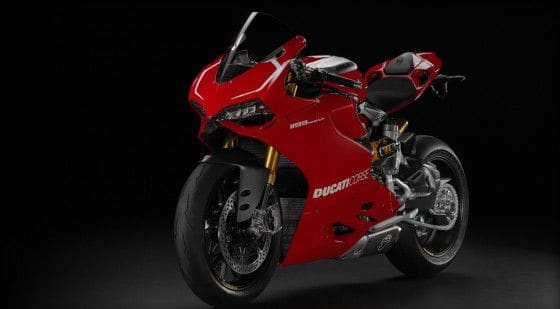 Last but not least and my favorite category, the "our favorite sport bike" award goes to the beautiful, seductive, and powerful 2013 Ducati 1199 Panigale R superbike.
This Italian beauty is powered by a V-Twin engine that makes 200+ horsepower and reaches an ear-drum-piercing 12,000 rpm.  The bike comes with enough technology that'll put some cars to shame i.e. traction control, electronically adjustable suspension, and ABS – prices start at $29,995.
These are our favorite bikes from 2012; hopefully this list gets you through the winter months (or at least the rest of the week).  Now all you need to do is wait patiently for spring so you can do some maintenance on your garaged bike before you take it out on the first ride of the year.  Other suggestions for making the winter moths go by easier include looking at more motorcycle pictures on our website and going to your local motorcycle dealership and just sitting around on the motorcycles pretending you're going to buy one.
Until next time, keep the shiny side up!