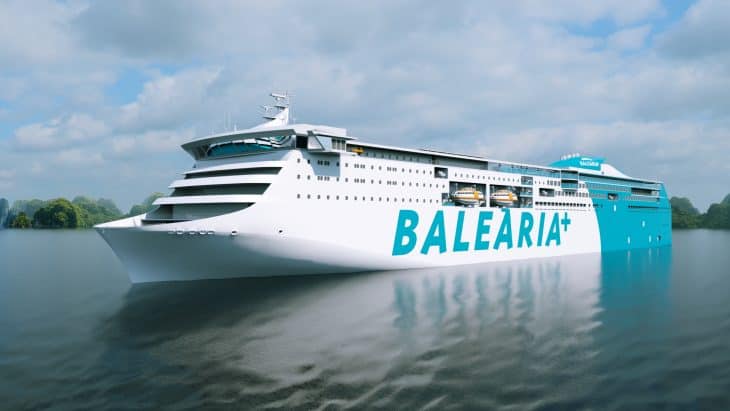 My wife and I have been avid travelers ever since we first met. We've gone hiking and explored Machu Picchu, enjoyed fine dining in Paris, and have even bungee jumped in Phuket, Thailand. When we started planning our wedding, we decided on a honeymoon Barcelona, Spain.
Why Barcelona? With its colorful culture, amazing architecture, history, and food, it's a city that no world traveler should miss. We spent nearly a week gazing at the gardens and flamboyant structures in Park Güell, wandering through the Labrynth Park of Horta, checking out cool sights like the toxic-but-mesmerizing Calder Mercury Fountain, and eating everything we could get our hands on.
So much to explore – all topped off with bottles upon bottles of delicious Spanish wine. We could have spent a lifetime meandering and noshing our way through Barcelona itself, but a friend told us to branch out and expand our travels a bit farther.
Travel to the Islands
During our stay in Barcelona, we decided to plan a trip to the Mediterranean island of Sardinia. We felt like this would get us out of the hustle-bustle of the mainland, providing even more adventure and romance during our honeymoon getaway.
First, we had to find the best way to get there. We opted for a ferry ride in order to experience something different. It was a simple, straightforward process to book a ferry with Ok-Ferry, a website that compares various ferry lines and helps you choose trips to and from different cities.
The 12-hour trip had us leaving late at night, so I booked a cabin so we could get some sleep as we traveled. Our passage was on Grimaldi Lines, so the accommodations were incredibly comfortable. When we opened our eyes and stepped out of the cabin, we could hardly believe the breathtaking beauty of the Mediterranean waters. In all of our travels, we'd never seen anything like it. We were able to have coffee and enjoy breakfast surrounded by all of that heavenly water before we exited the boat in beautiful Porto Torres.
Perfect Porto Torres
Being in Porto Torres felt like walking around in a postcard. From the brilliant, shallow waters of the Beach of Balai to the rich shell-gathering of Platamona Beach, we were able to get our fill of sand, sun, and saltwater.
As a history buff, I particularly enjoyed the island because the archaeology and history visible in all corners of Porto Torres is simply astounding. We wandered through the Church of San Gavino, admiring the marble columns and carved statues that celebrate the martyred Saints Gavino, Proto, and Gianuario. We were also able to explore a limestone bridge over the Rio Mannu that was built in the first century A.D., as well as a prehistoric necropolis (network of ancient tombs, for you non-history folks) in Su Crucifisu Mannu.
More delicious food awaited us in Porto Torres, of course, from delicious antipasto to wood-fired pizzas. We arrived at dinner starving every night from the amount of walking we did during the daytime.
Out of all of the places we've traveled, our Barcelona/Porto Torres honeymoon trip will definitely rate as one of the most memorable. From the choice of cities to the travel by ferry, I'd highly recommend it!