Of course not! That's a silly question.
But you're probably wondering how to make the most of what your resume can do for you. Short of using Reese Witherspoon's "Legally Blonde" scented resume, use these tips to write a resume that will get interviews.
Tip #1: How your resume looks is as important as what it says
Current or ahead-of-the-curve skills in all industries are in demand, and companies like a diverse employee culture. However, we're all human. We're hard-wired to notice and respond to attractiveness, even where cv's are concerned.
Consider that a resume is a virtual stand-in for you. As it reaches a prospective employer's desk or inbox, it should deliver the equivalent of warm handshake confidence and bright-eyed competence.
Before you scream "That's bollocks!" at the tablet or mobile screen, take a minute to understand how you should write a resume today.
Because your next job–the one with a juicy salary, office gym, guaranteed bonus, and generous pension scheme–depends upon whether or not you get the first interview. It's that simple.
Tip #2: You've got six seconds to get the recruiter to say "Yes!"
Research performed by job site "The Ladders" says your resume gets a yes or no answer from a recruiter in a mere six seconds. Unlike the two to four minutes suggested by a plethora of "how to write a resume" sites, your resume must instantly stand out from the pack.
Tip #3: Make your resume's content count
Of course, today's recruiter may also perform a keyword scan to pare thousands of submitted resumes to a more manageable sum. That's why optimsing the cv to reflect the specific position's requirements is also incredibly important.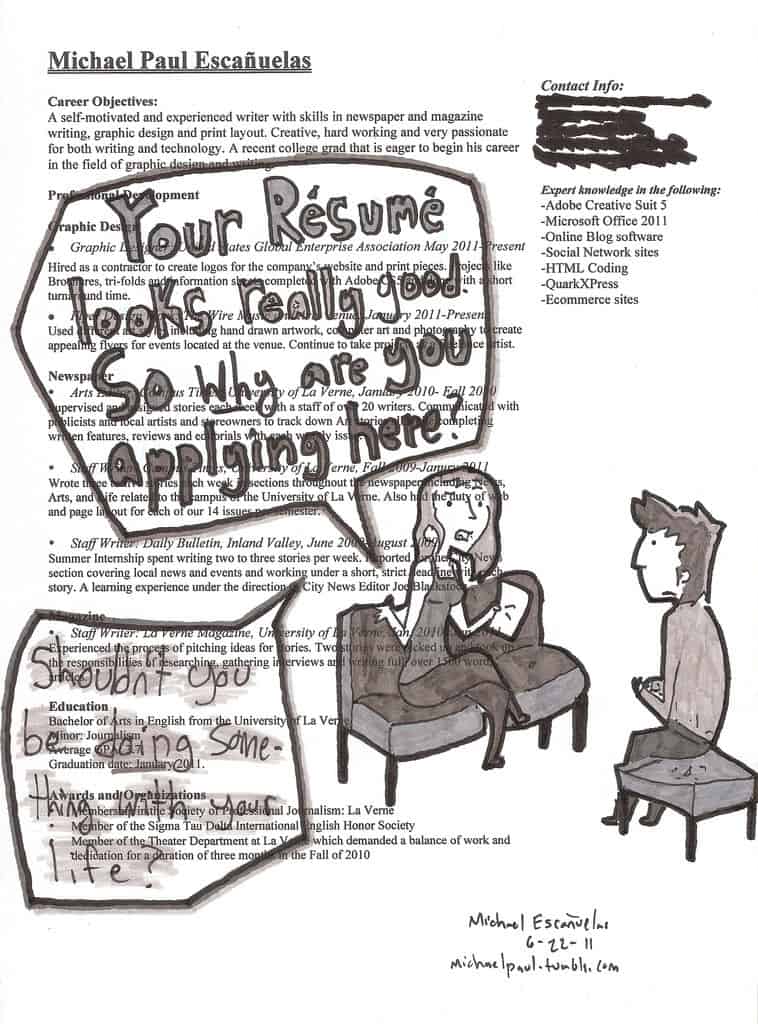 Let's say a headhunter calls and presents an opportunity for which you're well-suited. After he or she asks some preliminary questions, you ask about the job description. Because you know that the resume submitted must quickly and easily reflect why you're the ideal candidate for the position.
For this reason, never, ever send the recruiter the shop-worn resume hanging out in your hard drive without a proper rewrite!
Tip #4: How to write a resume that gets interviews
The most cynical readers are probably thinking "This resume-writing thing sounds like hard work. How am I ever going to get it right?"
These are good questions. You must actually design and write a new resume. Knowing about formats, fonts, subtle use of colour, and key strokes complicates the suggestion of simply revising and sending a detailed resume to the headhunter.
To simplify the process of preparing a perfect resume, retained search consultant Donna Rodgers recommends using recruiter-approved resume templates, such as those offered by ResumeCompanion.com. Unlike free templates offered all over the Internet that dissolve one's hard drive on contact, professional resume building sites offer design confidence and content prompts to make every resume the best yet.
Tip #5: Revise your resume for every prospective employer
Use a high quality resume template to prepare a resume for each interview. Your resume must stand out amongst thousands of competitors, and most people do not take the time to prepare a customized resume.
Once accustomed to breaking down the job description, it's easy to revise and prepare a new resume that makes you look like the most attractive candidate out there.
~ Photos by Lucius Beebe Memorial Library and Michael Paul Escanuelas ~