The Horological Machine No. 3 Frog is another really cool and unusual watch, manufactured by Maximilian Busser & Friends (MB & F).  Unlike the previous articles I've written on cool & unusual watches, this one is an actual production mode.  Only 32 of these watches will be manufactured, 12 of them will black titanium and the remaining will be regular titanium.
The watch is designed to look like a frog, hence the name.  The two domed ball-like objects on the watch face tell time, the one on the left houses the hour indicator and the one on the right houses the minute indicator, these domes represent the eyes of the frog.  Both of these "balls" are made out of aluminum, for weight savings, which results in the minimal use of power to rotate them.  The glass covering these "balls" is made entirely out of sapphire crystal, which is a feat in itself, as sapphire is very brittle and hard to shape.
The watch has an automatic 36-jewel movement, designed by Jean-Marc Wiedenecht, and oscillates at 28,800 beats per hour.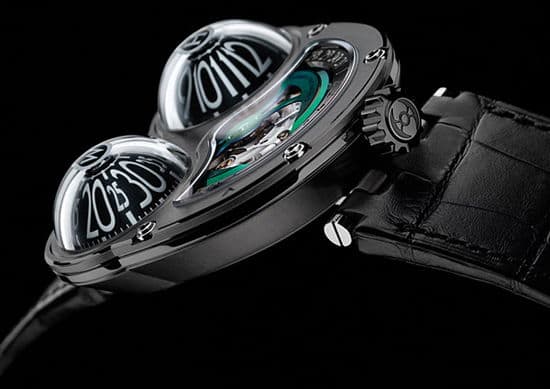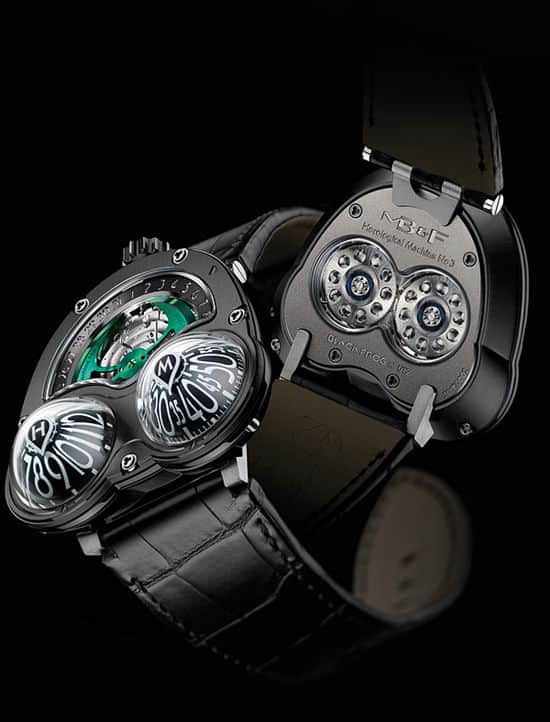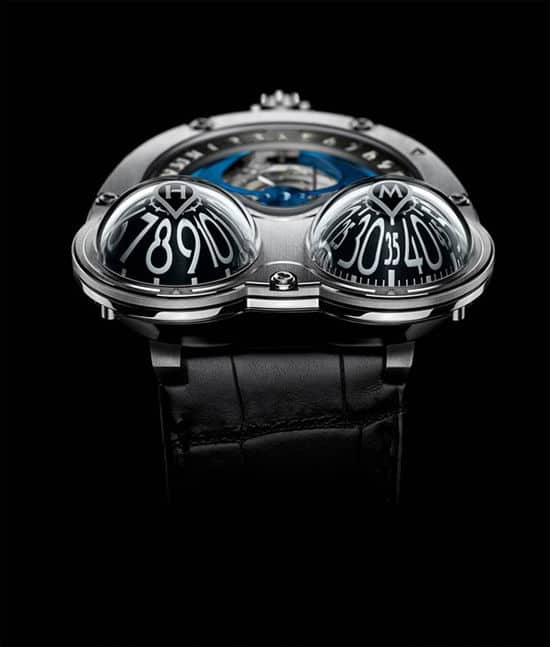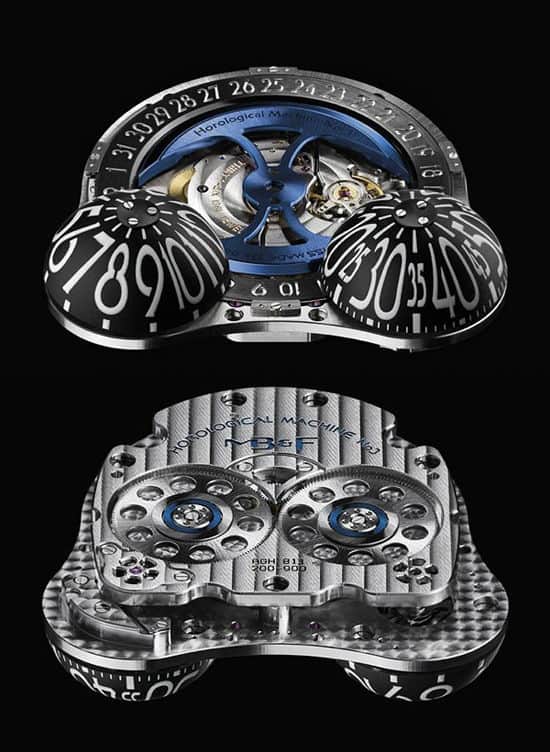 [Source:  MB & F]