City drivers, or those commuting from country to the city on work days, need great gas mileage, performance, and maneuverability at an affordable price. We've reviewed some of the best for your consideration to  help you get the most out of your ride:
Roomy Interior Without a Massive Body
Chrysler Ypsilon isn't an enormous car – it's just 3.8 metres in length – and that's good for drivers on many counts. But the 2390 mm wheelbase stretch is really a marvel: you'll get greater backseat room and a five-door vehicle without its looking like a teatime snack. (The Ypsilon's secret? It's tall!)
In contrast, other city cars, e.g. Mitsubishi Mirage 12 MVEC 3 (Automatic) and Volkswagen Move Up! 10 BlueMotion Technology just don't have the roominess we're seeking – or the mirage of roominess we're hoping for!
Maneuverability
The Ypsilon is fun to drive: maneuverability is an area where the Ypsilon absolutely shines. Getting around in the city, parallel parking in cramped spaces, or making tight U-turns are effortless in this car. The tires aren't massive, either, and its Fiat relations show in the TwinAir engine (on automatic gearbox models) which makes the Ypsilon's nose feel weightless. And most Ypsilon models go from zero to sixty in about eleven seconds!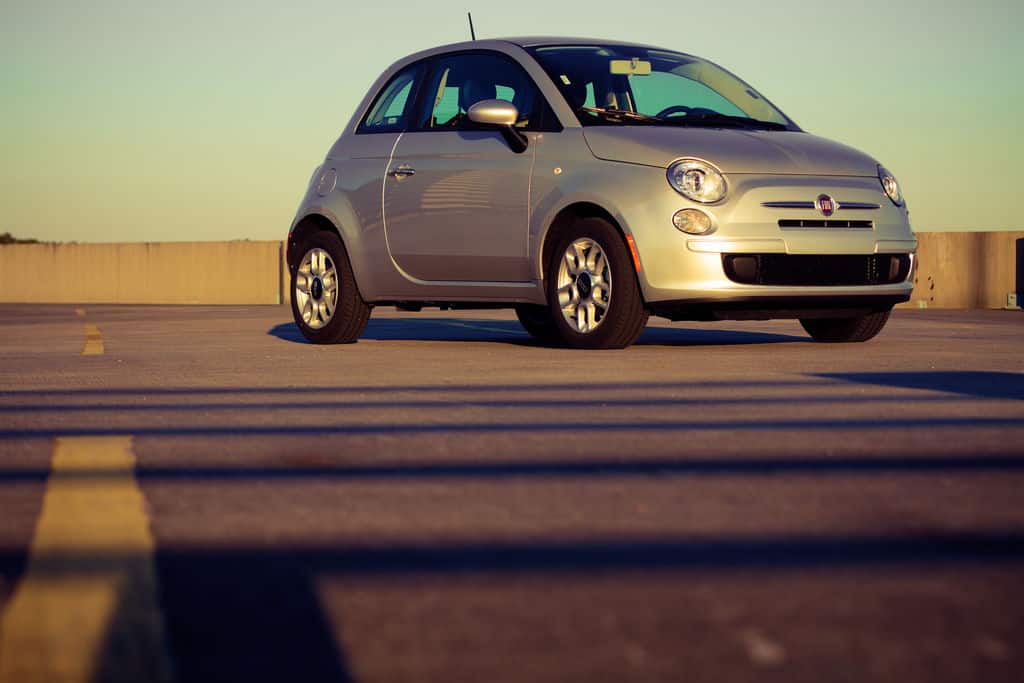 While we're at it: Take a look at the Fiat 500 1.3 16V Multijet Pop and Fiat Panda 1.3 MultiJet Pop. The Panda weighs a little more but maneuvers well.
Soft, Sweet Ride
Ypsilon doesn't subject drivers to the usual push and pull of other cars in its price range. The five-speed gearshift is easy to use, and act of steering the car won't build biceps or triceps! (That's a plus for most drivers.) The Fiat 500 Twin Air is exceptionally easy to steer and fun to drive.
Cost-efficiency
City driving is costly, so a real city car must be fuel-efficient. The Ypsilon city car performs very well: tests average somewhere around 70 mpg! But compare the Smart for 2 Pulse 71 bhp mpg if saving money on petrol is important (gets 67.3 mpg in the city)! This is an ideal commuting car and makes getting into "tight spaces" a non-event.
CO2 Output
Ypsilon will help to reduce the driver's carbon footprint at a CO2 output of only 99g/km. The Smart for 2 Pulse will reduce your carbon footprint even more to just 97g per km of CO2!
Noise Control and Reduction
We don't know how Chrysler did it, but the Ypsilon is quiet, even in the city. And hitting an inevitable pothole or uneven stretch of pavement won't deafen the driver. The Ypsilon really walks away with kudos on this count.
Identity
Unlike so many other cars we see on the road, the Ypsilon's looks different. The body looks sleek with Italian style despite its utilitarian five-doors: for example, hidden handles on rear doors add to its pleasant, unbroken-to-the-eye curves.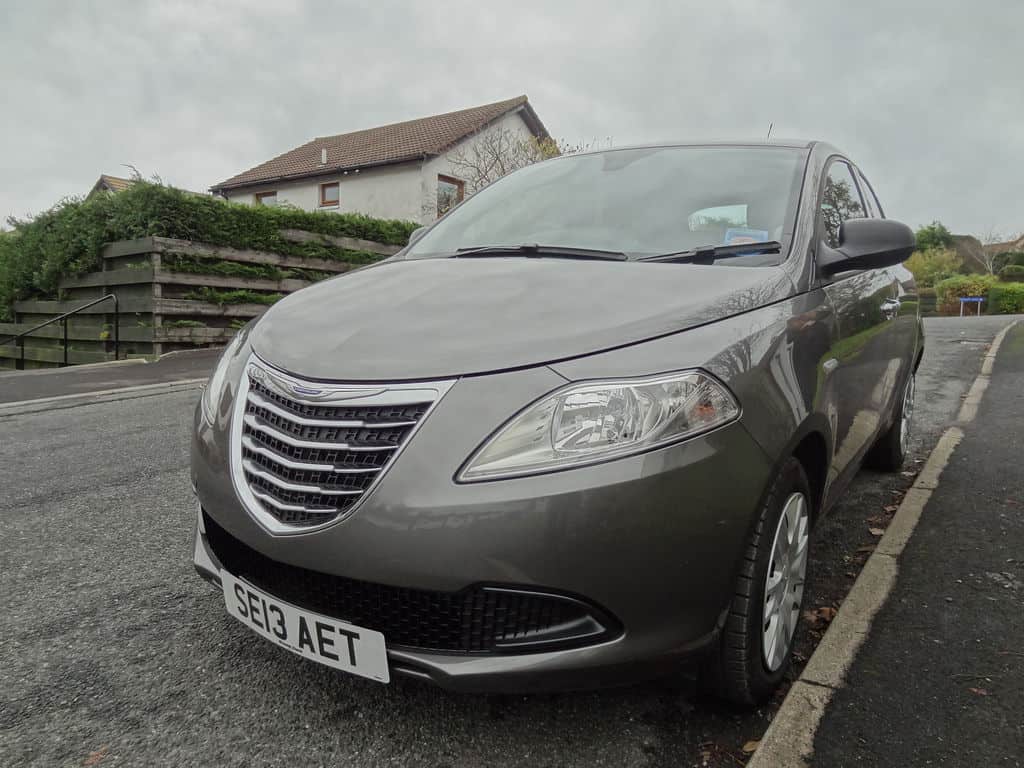 Even the swath of metal from roof to hood is pleasing in single-tone paint. Top-of-the-line Limited models sport two-tone paint that approaches a sporty feel.  comparison, the Mitsubishi Mirage 12 MVEC 3 (Automatic) just looks blah. It's a great car otherwise, but we're hoping for…more.
Interior
The Ypsilon feels like a much bigger car in general from the inside out. Design features, such as central-mounted instruments and clocks, add to the effect in an overall efficient, usable space. It feels like luxury and a real town car even in the cost-effective 1.2 litre/68 bhp. S Limited trim models offer durable alloys, air conditioning, sunroof and rain-sensitive windshield wipers. We really like the thought that Chrysler designers put into the interior because this car doesn't seem city-sized at all.
Conclusion
We like this Ypsilon. It's difficult to imagine in some respects, because it carriers the Chrysler moniker. But we know that Lanza bought Chrysler and, through the wizardry of corporate finance, the Ypsilon is a Chrysler today.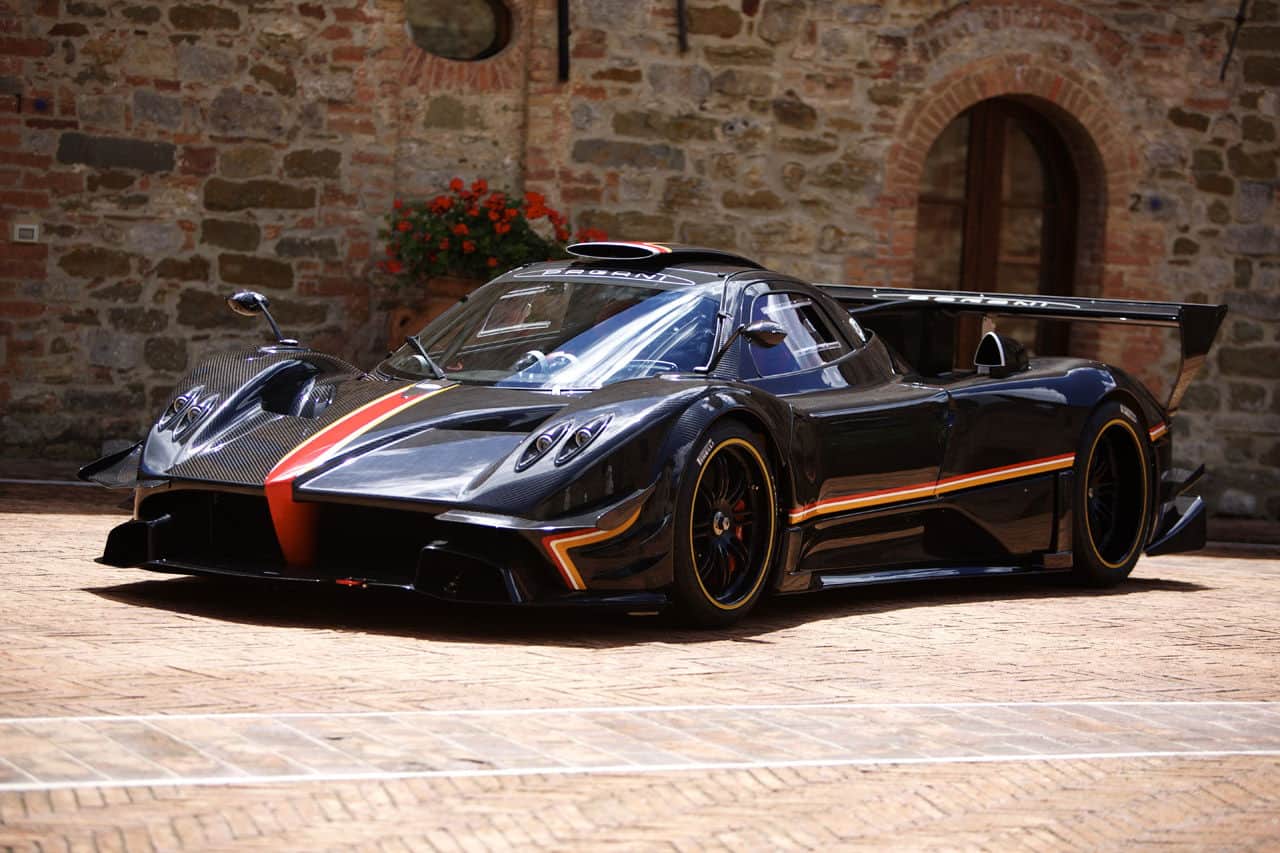 The Ypsilon isn't an Italian sports car. It's cute, but it isn't built for speed racing. Sigh. That's okay, because the garage has room for two cars.
[Photos: Iain Cameron, Stuart Seeger]