Do you want to buy shoes that last long and stay fashionable? Then buying Chelsea boots can be a good investment in footwear. People from all over the world have worn them for a long time. You will experience comfort and get the desired appearance only when you buy the best quality Chelsea boots. With the arrival of winter, Chelsea boots can give your feet good protection against chilly winds. Here are some significant reasons Chelsea boots never go out of style for men.
1. Quality Materials:
A majority of Chelsea boots are made from high-quality materials. This makes these shoes durable. When you invest in such shoes, you will not worry about replacing them for a long time. Considering a good return on investment, it has been an impressive choice for customers. Apart from durability and strength, materials that have good quality also give an impressive appearance. The texture and shine of the material will be retained for more than a year. The material of Chelsea boots will not get degraded even after regular usage.
2. Good Combinations:
Do you spend on buying a variety of footwear for each kind of outfit you have? If you want to save money, you shall opt for Chelsea boots that can be worn with various outfits. It goes well on each kind of outfit, from casuals to formals. No matter what outfit you wear, you can rely on Chelsea boots for footwear. It will form a good combination with most outfits you buy in the future. This makes your investment in Chelsea boots totally worth it!
3. Colour & Design: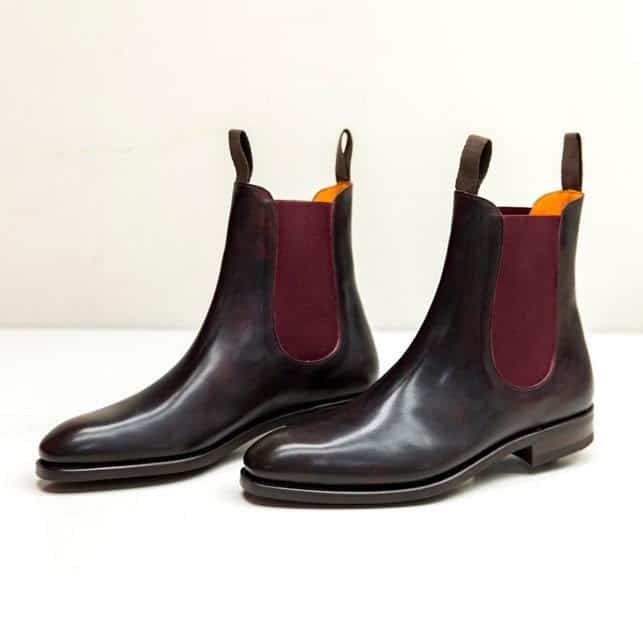 Appearance and design are one of the most essential factors to consider when buying footwear. Do you want a change from the regular and common designs of footwear? Then you shall buy from the exclusive collection of Chelsea boots. They are available in a variety of colors, textures, and designs. The premium quality material used to manufacture the same gives an attractive appearance. The overall shape of Chelsea boots also makes them unique from other shoes. Being different from others is a popular choice; thus, it never goes out of fashion for men.
4. Provides Warmth:
Chelsea boots are made from the best quality materials, like leather. It is a material known for its property of insulation. When you wear shoes made from such materials, it keeps your feet warm. If you live in a country that experiences lower temperatures throughout the year, then Chelsea shoes are one of the best options for footwear. It can be worn during all seasons, from winter to rainy. It will provide you with comfort and style during the day of cold. They have a minimal design and give a good appearance with all kinds of outfits throughout the year.