In today's fast pacing world, social media has reached its peak and becoming very popular among creators. Nowadays, anyone with a smartphone and the internet can make videos and share them. But everyone needs access to professional video editing software or has the skill to use them properly. That's where free video editor online comes in. It is an internet video editor that makes editing less complicated and more widely available.
CapCut is one of the best video editing programmers, first made available for mobile devices before being available online. It is a web-based platform that offers a wide range of editing feature and tools which allows users to edit and create videos easily.
The best part about CapCut is that it comes with an ad-free watermark free, making it an ideal choice for users searching for something easy to use.
You can access the editor directly from the browser without installing anything. This post will go over CapCut's capabilities and how to use them to edit your films.
Why does CapCut excel at making videos?
For several reasons, CapCut is an excellent video background remover. The following are some of the top justifications for choosing CapCut as your preferred video editing app:
Watermark-free and ad-free
CapCut contains no unneeded advertisements and has watermark- and ad-free features. Users of CapCut are free to make as many videos as they want.
This is one of the best tools for creators who want to keep their brand identity and make their films look professional. CapCut users can easily create videos without intrusive branding or advertising.
• Ideal for beginners
CapCut is one of the best user-friendly online software, even for those without editing experience. The interface is intuitive and straightforward, with several tools and features clearly labeled and easily accessible.
CapCut offers video editing templates that you can use in your videos easily. The templates are customizable and allow you to add and personalize your content per your needs.
• Various occasion-specific pre-made video templates
Users can use the many pre-made video templates available on CapCut to produce videos for various purposes. CapCut offers templates for various events, such as weddings, birthday parties, and corporate presentations.
The creation of videos will be quicker and simpler thanks to these templates. You can select the template that best meets their requirements, add your material, and modify it as you see fit.
The key characteristics of CapCut
Users can make high-quality videos using a variety of editing capabilities and tools provided by CapCut. Here are some CapCut features:-
• Use CapCut to crop your videos.
Users of CapCut's comprehensive selection of video editing tools can crop and trim their videos to the ideal shape and length. While the cropper tool enables users to crop the video in the preferred aspect ratio, the trimmer tool allows users to remove unwanted portions from their video.
• Utilise the audio editing tool CapCut to add sound effects.
CapCut online video editor even offers multiple editing tools allowing users to add sound effects fade in/out music and adjust the volume. Such tools allow the users to create immersive and engaging videos by adding sound effects and music that complement the visuals.
Add some fantastic texts to your videos.
CapCut offers a wide range of editing tools allowing users to add animated text, changing the font, color, and size. Such tools help add titles, captions, and other text-based elements to the videos. Users can also choose a range of bold, elegant, and handwritten fonts to create professional and unique videos.
Edit your image by removing the background parts.
CapCut offers a range of editing tools. These tools allow you to remove all the unwanted parts from your background. You can also add some images, add effects and filters and create slideshows. The users can even add images to the videos to create a more visual and engaging experience for the viewers.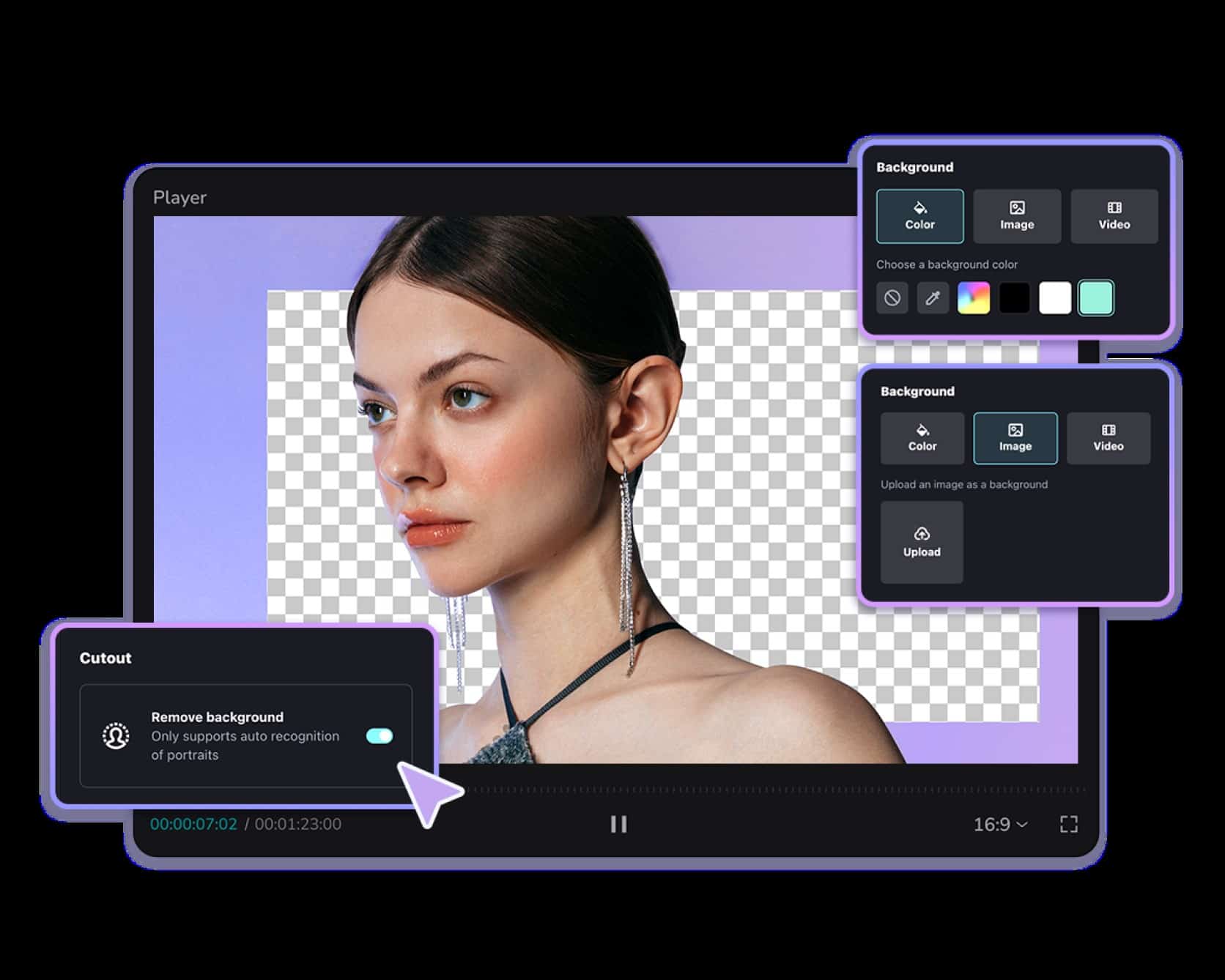 CapCut makes making high-quality videos simple, and the parameters can also be changed to suit your platform preferences. For artists who enjoy producing great videos without adding unnecessary complications, CapCut is one of the best tools available.
How to make a 1080p or 4k video with CapCut?
CapCut helps you to produce high-caliber videos. Here we are going to discuss the step-by-step guide to using CapCut to make 1080p or 4K resolution video:
Step 1:- Import the documents
Before beginning video editing, select a template or load files into CapCut. When using the template, you can modify the content, color, and font to suit your needs. You may quickly drag and click on imported files inside the editor to arrange whatever you want if you wish to import them.
Step 2:- Edit the videos by adding some music and texts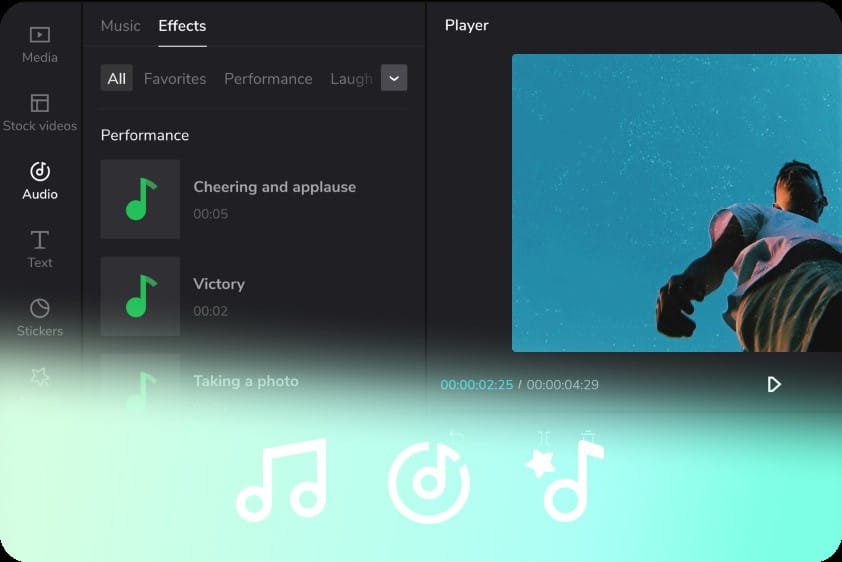 After adding your content, you must begin editing with the built-in tools and effects. Adding audio effects, music, animated words, and other elements can enhance your video stuff. The video's contrast, color, and saturation can be adjusted to your preferences.
Step 3:- Change your video resolutions
After editing, you can modify the video format, and its aspect ratio and resolution may be changed to 4K. The video clip can be exported in MPA, AVI, and WMV formats.
Users can be sure that their movies will look fabulous no matter where they are shared, with the ability to create videos in 1080p and 4K formats. It doesn't matter if you're a novice or an expert video editor; CapCut is an app you should try.
Conclusion
CapCut provides several tools and resources to create high-quality videos. Additionally, it features a user-friendly layout and is watermark- and ad-free. All of these features assist the creators in producing high-quality videos. CapCut also offers a large selection of edition tools like templates, allowing you to create the video quickly and effortlessly. It even provides various tools for editing images, text, and audio. Therefore, if you are passionate about video editing, start your process with the free online version of CapCut.