Here's the all-new 2015 BMW X4, in production form; we did a post on the concept version of this car about a year ago.  We weren't fans of it then and our minds haven't changed about the production version.  To us, this thing is plain hideous and the addition of the "trunk" looking thing looks like an afterthought, it looks like a baby with a diaper full of sh*t.
This car's bigger brother, the X6, is probably one of the most useless SUV's out there and the X4 is even smaller, making it even more useless (in terms of space, if you don't need the space and are looking for an ugly vehicle, by all means, go for it).  The BMW X4 falls in the same category as the Acura ZDX, which has been euthanized thankfully.  Now that I think of it, the X4 actually makes the ZDX look good.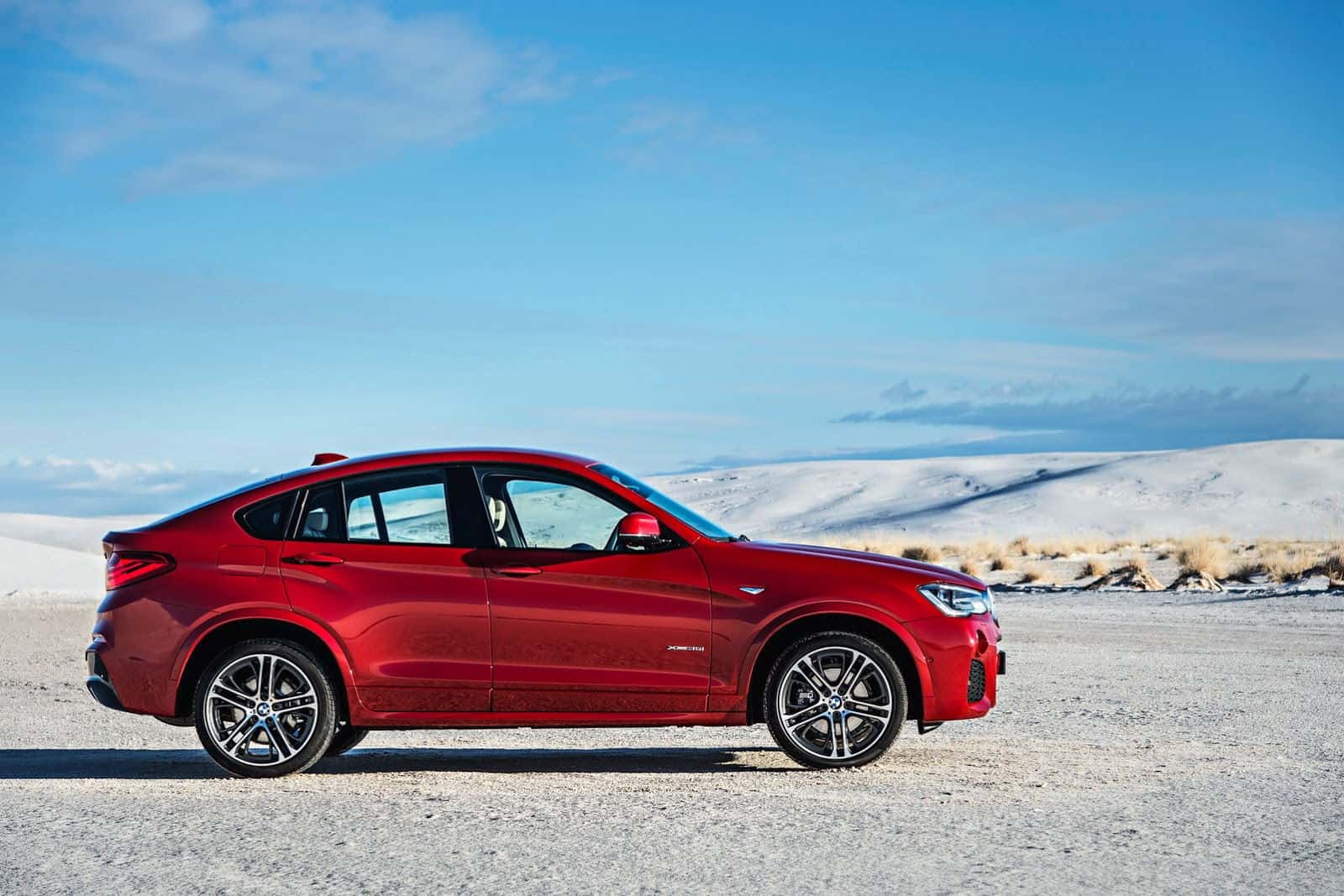 I'm sure X4's will sell, because people just love the BMW name, and it probably would be a pretty decent driving machine.  But it's not as useful as an SUV/CUV, there is barely more room in the back than the average small sedan (maybe even less room).  And if you need to go off-road… well, forget about it.
The 2015 BMW X4 is based on the X3 CUV, sharing the same platform, the interior, and engine; you're just paying more for less.  The models offered in North America are the X4 xDrive28i and the X4 xDrive35i.
The BMW X4 xDrive28i is powered by a 2.0 liter turbocharged 4-cylinder engine that produces 240 horsepower and 260 pound-feet of torque, helping the car reach 60 mph in 6.0 seconds.  These models will have a steep starting price of $45,625.  The X4 xDrive35i is powered by a 3.0 liter turbocharged inline-6 engine that produces 300 HP and 300 lb-ft of torque, with a 0 – 60 mph time of 5.2 seconds.  The xDrive35i has a starting price of $48,925.  With options and the "M-Packages", you could probably hit the $60k mark with these!  Via: BMW
BMW X4 Pictures