Save yourself hundreds of dollars on a range of solar-powered equipment with unbeatable low prices.
Black Friday takes over the Internet on Friday 26th November, where most of us hit the online shelves or queue up to grab the best bargains in store. With more and more companies joining the black Friday hype each year, most customers spend hours browsing to take advantage of the best deals on the web.
Tech and energy companies like Bluetti are scaling back their prices to offer exceptionally low prices for a limited time only on their high-quality solar-powered equipment.
The well-known masters of solar-powered energy sources are offering bundles, combos, and lightning deals to any customers during the set time periods throughout November.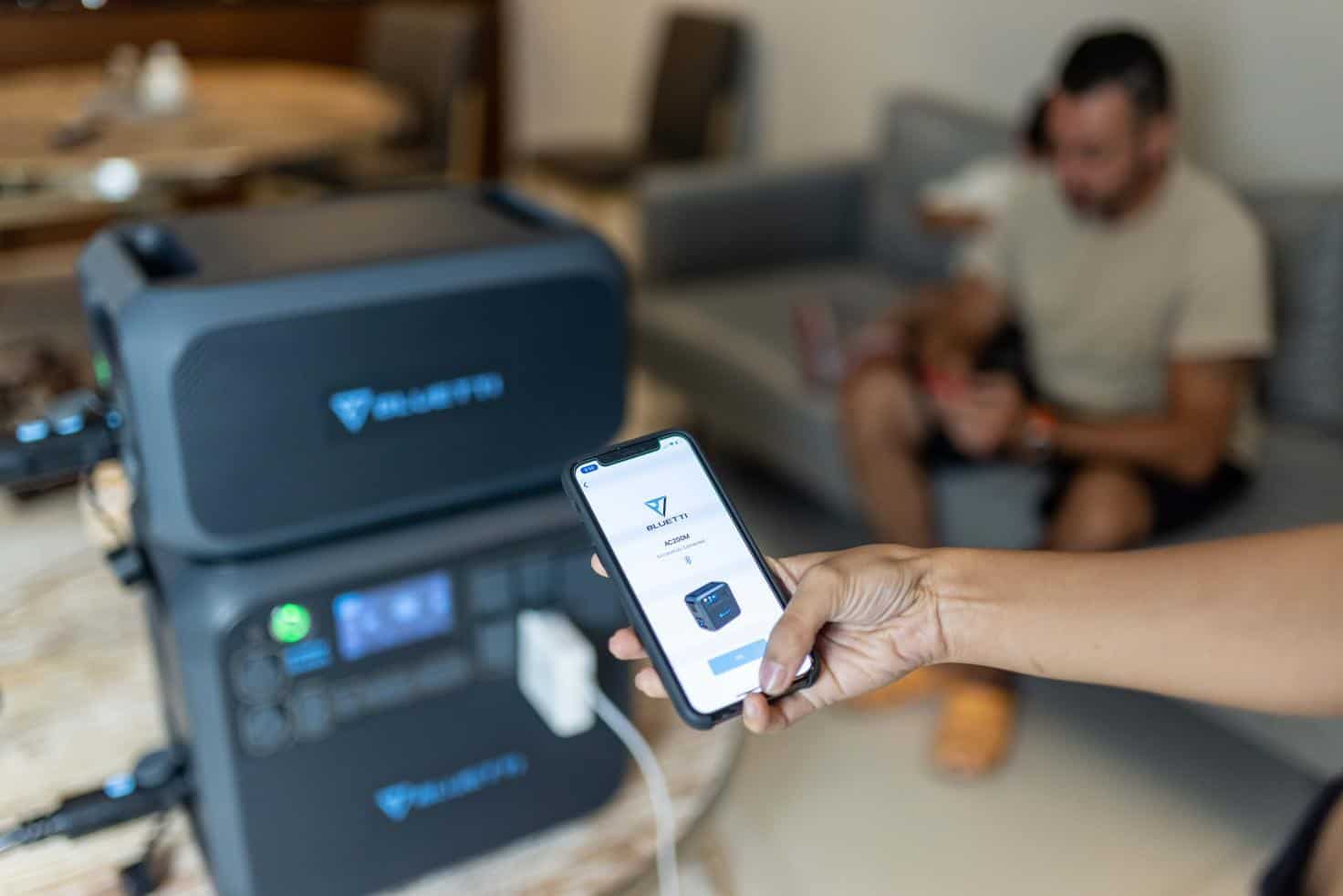 So if you're a homeowner, camper, vanlifer, or RVer's, set your alarms and be sure to check out the latest prices in the Bluetti Black Friday sale.
"BLUETTI is so much more than just a brand name; it is a way of life, a design philosophy, our hope for a better earth, a blue sky, and much more."
The offers are some of the biggest Bluetti have ever offered; and here are some discounts you won't want to miss.
For unlimited power for homeowners:
The Bluetti AC300 & B300 Portable Power Station
(Starts at $2,999 (originally $3,698) — save up to $4,000 with bundles)
The ultimate way to power your family home during emergencies or power outages. Known as the 'key to superior off-grid power', this solar generator can max out up to 6000W and 24,576 WH.
Capable of receiving 2400 watts of unrivaled solar charging input, it's the deal of the decade. Capable of powering 10 hours of fridge time, 3 hours of air-con, or 45 microwaved meals, the incredible power storage generator is perfect for backup in your family home.
Bluetti's advanced MPPT controller can charge up a B300 (3072Wh) battery module in a quick as 90 minutes using only sunshine.
In addition to this, the B300 battery uses high-quality LFP (lithium ferrophosphate) cells, so the life of your solar generator is one of the longest-lasting you'll find on the market today.
The AC300 doesn't just have to be for outdoor use and can be connected to the Bluetti Smart Home Panel which can be tied to your home grid to get rid of the unnecessary trouble from all power outages in your home.
With this modular solar generator, you're guaranteed maximum portability and ease of use. Each generator also comes with a 4-year warranty guarantee.
For an unexpected power cut:
The AC200MAX & B230 Portable Power Station
(Starts at $1,899 (originally $2,099) — save up to $2,600 with bundles)
The all-round upgraded version of Bluetti's most-loved classic model is the astonishing Ac200MAX. An expandable power station that will suit all of your electrical needs with 900W of solar input and 500W via the adapter.
Powered by a 2048Wh ultra-durable LFP battery, the AC200MAX can additionally take up to two external batteries including the B230 or B300, adding up to 6,144Wh with 2×B230's, or 8,192Wh with 2×B300's.
RVers take note; the AC200 MAX has a specially designed built-in 30A NEMA TT-30 outlet and a 12V 30A super powerful DC outlet.
Plus, the power station can be fully charged in under 2 hours of direct sunlight.
For campsites and road trips:
The Bluetti PV120 and PV200 Portable Solar Panels
(Up to 20% off — save huge with bundles)
Portable solar panels are the ideal solution for trips when electrical wall outlets are out of reach. If you're an avid camper, RVer, or vanlifer, Bluetti has some of the best solar panels on the market.
These foldable solar panels will fit perfectly into small spaces and are fully portable for wherever you're traveling to. Just whip them out and soak up the solar energy for all of your electrical needs.
The panels are made with monocrystalline solar cells that are some of the most effective and efficient on the market today. With their ability to produce a high amount of clean power even when sunlight levels are low, it's the perfect companion to take on your extended road trips.
And the deals don't stop there. Check out the Bluetti website for more exclusive offers and deals you won't want to miss this Black Friday.