Gameboy has been part of the childhood of many. It is compact, easy to play, and most of all, fun. There is probably no single person out there who did not want to catch Pikachu and all of his friends. After all, the Gameboy is the first device that allowed us to play Pokémon, among many other games.
Just when we were thinking that all of those games were mere figments of the past, Bittboy comes in. It's very similar to the original Gameboy, but a lot better. It is compact and pocket sized, cheap, and – most importantly – has 300 games, which we'll list at the end of this article in our full Bittboy games list. That's a whole lot of games to fit in your pocket; far more than the original system could hold.
What are the Bittboy Specs?
You may now be wondering what the Bittboy looks like. As what you might have also anticipated, the Bittboy looks like a smaller Gameboy. The arrow, A and B, select, and start buttons are all present and positioned as to where they should be. You may also choose from various colors.
The power switch is located top of the device, while the volume is somewhere on the side. There are two ports at the bottom: one is for the TV and the other is for charging. You can use a mini USB input to charge the Bittboy. We are guessing that the TV output has caught your attention, and you did read it right. However, you may want to use another cable as the one provided with the device is a bit short and unstable.
What's the catch?
The Bittboy sells at $39.99. Although it advertises as 300 games, some games are duplicates of the others. By duplicates, we meant sequels. There are five Kontra games and six Mario games. Thinking about it, that's not really that bad and 300 games for 40 bucks is not a bad deal.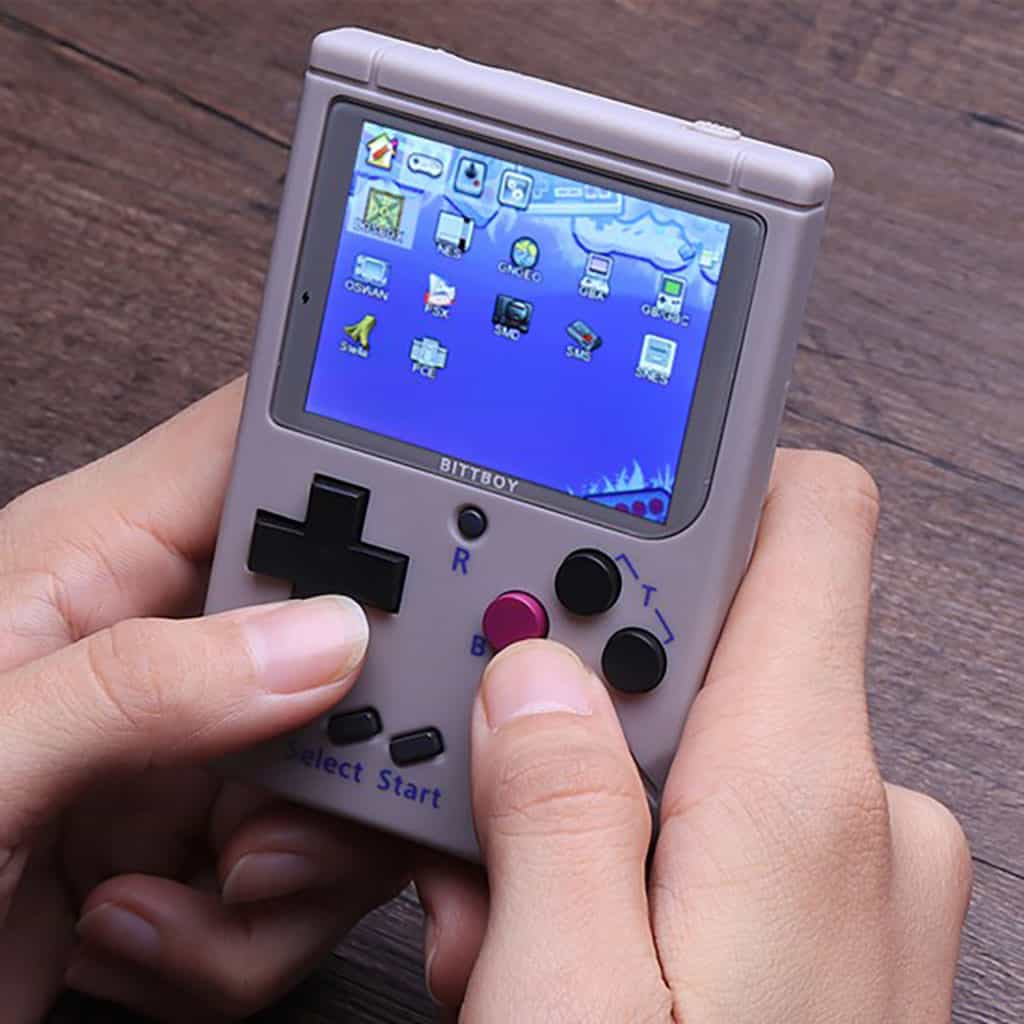 Some issues regarding the bass were also reported, but does not really heavily affect the game play. There may just be some missing bass while playing Mario, but overall it still works fine.
For your anticipation, we've put together a list of Bittboy's first 100 games:
Bittboy Games List
Hot Wrestle
Hot Story
Hot High School
Hot March
Super Mario Bros
Super Mario Bros 3
PocketMonster
Contra 24 in 1
Super Contra
Contra Force
Double Dragon
Double Dragon 2
Double Dragon 3
Double Dragon 4
Chip Dale 1
Chip Dale 2
Chip Dale 3
Robocop
Robocop 2
Mission Impossible
Robocop 4
Mouse Snare
Tiny Toon 2
Tiny Toon 3
Caveman Ninja
Ninja Gaiden 2
Ninja Gaiden 3
Adventure Island 1
Adventure Island 2
Adventure Island 3
Adventure Island 4
Turtle 1
Turtle Fighter
8 Eyes
Ring King
Battle Formula
Rad Racerz
Whomp Em
Cliffhanger
Super Sprint
Angry Bird 2
Cyberball
Super Contra 7
Super Contra 8
Kage
Finalmission
Street Fighter 20
Kick Master
Mighty Final Fight
Street Fighter V
Mortal Kombat IV
Astyanax
Mitsume Ga Tooru
Snow Bros
Spider Man
Batman
Kyuukyoku Tiger
Power Rangers 2
Gulfwar
Bubble Bobble Par
Darkwing Duck
Fantasy Zone
Arabian
Guerilla War
Dead Fox
Power Blade
Zippy Race
Lunar Ball
Galaxian
Mahjong
Tetris 2
Naitou 9 Dan Shou
Tank A 1990
F1 Race
Chinese Chess
Soccer
Lode Runner
Circus Charlie
Macross
Firen Ice
Excitebike
Mach Rider
Arkanoid
The Legend of Kag
DR Mario
Tennis
Star Force
1942
Pinball
Sky Destroyer
Popeye
Mighty Bomb Jack
Road Fighter
Muscle
Galaga
Aladdin 3
Ice Climber
Bomber Man
Mappy
Pipe Dream
What about you? What are your favorite games? Leave a comment below and let me know! There are so many games, that I'm not even close to trying all of them.