For bikes, like most things in life, one of the most important factors is comfort. I mean, you do have to sit on it the entire time. For some this can last a few minutes, while for others, time spent in one can be an eternity altogether.
The problem with a bike seat is that you have very little room to work with. You cannot add upgrades found on other seats like on sofas, car seats, or even office chairs. With a bike seat having only a few inches of area to customize, it can be tough to bring the amount of comfort you need.
So Little Space, So Little Choices
Bike seats found in stores also come very little in terms of variety. Think of it this way. When shopping for clothes, you get the basic sizes – but maybe one size is too small, while the next in line is a little too big. You have nowhere to go, and you have no choice but to settle. Getting a custom-made suit not only gives you the exact measurements you need, but you also get the comfort you cannot find with basic clothes.
The problem is not everyone share the same bone features, do not use the same seating positions, or even have the same riding durations.
That is where the BiSaddle Shapeshifter comes in.
Shifting Shapes for your Comfort
The BiSaddle Shapeshifter is more than just your average bike seat. As the name implies, it shifts its shape – all for your convenience. The main goal for the Bisaddle is to create the perfect seat with your specific customizations in mind. Using simple yet effective engineering, it adds the ability to create a seat exactly to your liking.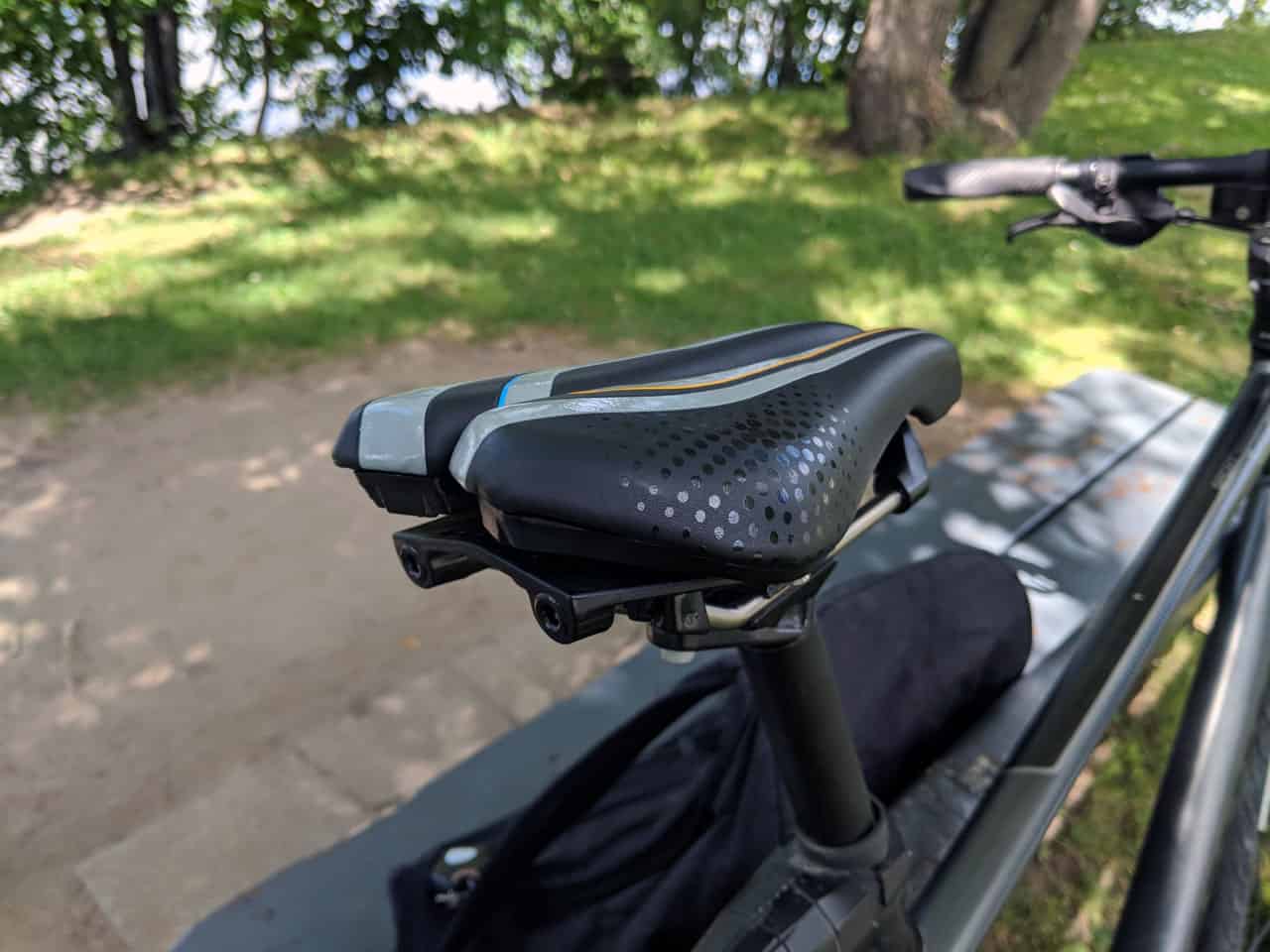 It is an all-in-one bike seat. One that you can manually adjust to get the perfect fit. The instructions are easy enough to learn, and adjusting it takes no time at all. This means that you can adjust it regularly with no hassle. Alternatively, if you are sharing a bike, you can adjust it before every use to match preferences as well.
A good bike seat is the main difference a comfortable ride and a painful one. While the pain may not be felt during the ride itself, a bike seat not fitted correctly for you can show its effects hours after riding one. For extremely uncomfortable seats, effects can linger even days after. Now imagine having to deal with this pain and discomfort on a regular basis. Doesn't sound good, does it? Those who persist through the discomfort can eventually start feeling long-term effects. These include back problems, groin pains, to even numbness and sores on your lower half.
For those spending long periods on their bikes, or for those simply wanting a perfectly comfortable seat, look no further. The BiSaddle Shapeshifter will be the last seat you will ever purchase. It offers very flexible customizations, durable designs, and come with very easy to follow instructions. Get yours today and feel the massive difference a perfectly customized seat can provide while riding your bike.