As someone who lives in a cold climate and spends a lot of time outdoors, I'm always looking for high-quality gear that can withstand the elements. Beyond Clothing has been on my radar for a while now, and I'm a big fan of their Avid Ultralight L4 pant, which I received a while back.
So, when I heard about the Allta Polar L8 Parka, I was intrigued. According to the website, this parka is designed to take on some of the nastiest stuff that the polar scene can dish out, and I was eager to put it to the test.
Living in Canada, I can attest that our winters are brutal. And when it comes to gear, you must ensure you have the best. So, on that note, let's dive right into the review, starting with a look at the basic qualities of the Allta Polar L8 Parka.
What's the Deal With the Allta Polar L8 Parka?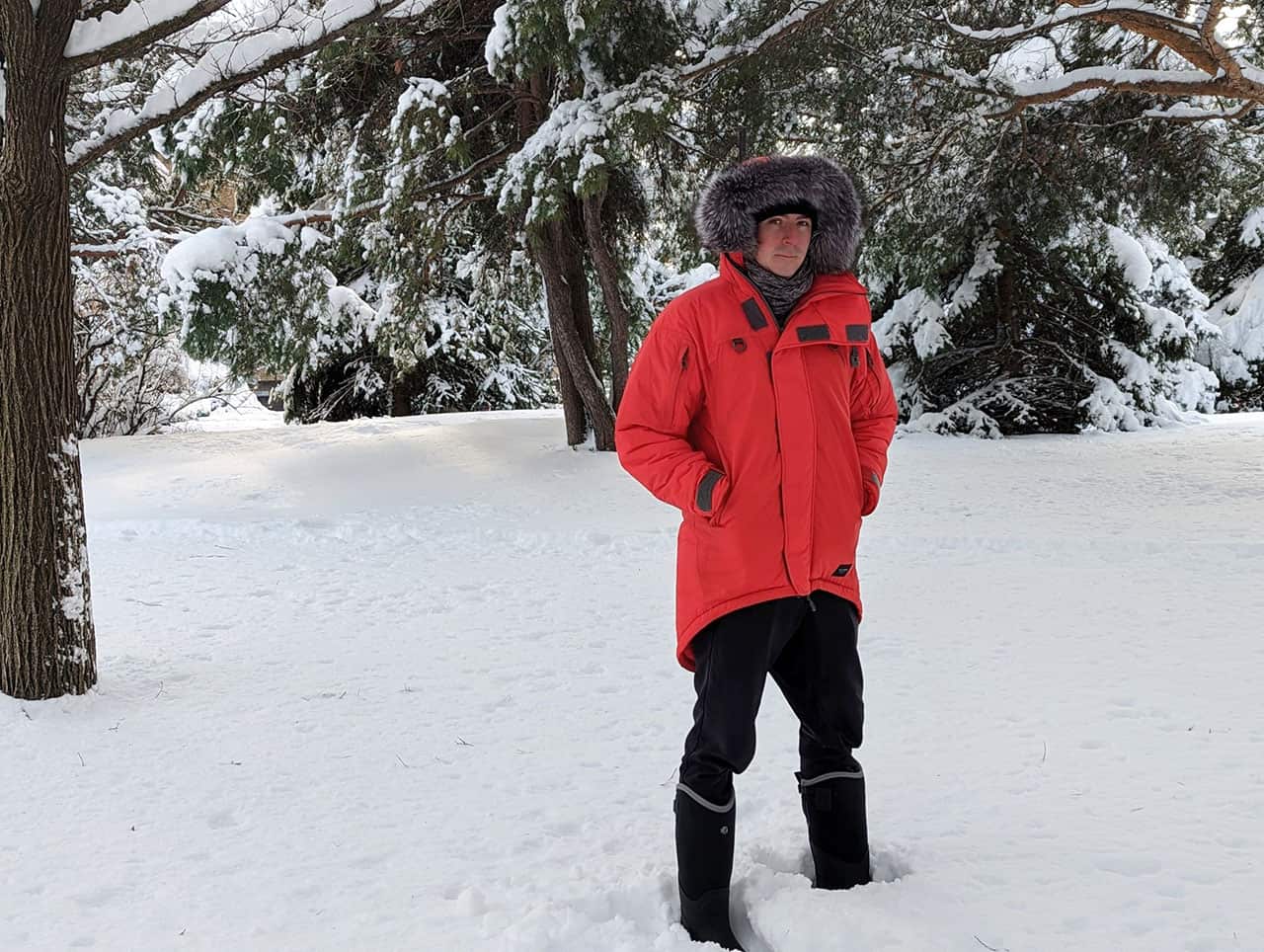 The Allta Polar L8 Parka is filled with PrimaLoft Gold insulation, made from 55% recycled materials, and designed to perform in temperatures as low as -56° C. This synthetic insulation is water-resistant, retains heat even when wet, and dries faster than down.
The outer shell of the parka is made from 70-denier micro ripstop fabric, which is windproof and water-resistant. The double-layer 40-denier CORDURA ripstop fabric in critical areas helps to minimize heat loss, and the parka is designed to be breathable to keep you warm, dry, and sweat-free. This means you don't have to worry about getting too hot or uncomfortable on those cold days.
The advanced hood protection is one of the standout features of the Allta Polar L8 Parka. The hood is insulated and can be adjusted with the crown cinch to ensure a perfect fit. The ruff liner is made from sustainably sourced Finnish fox fur and can be shaped around the face with an internal wire. The liner can be attached or detached with an integrated zipper to customize your look and level of warmth.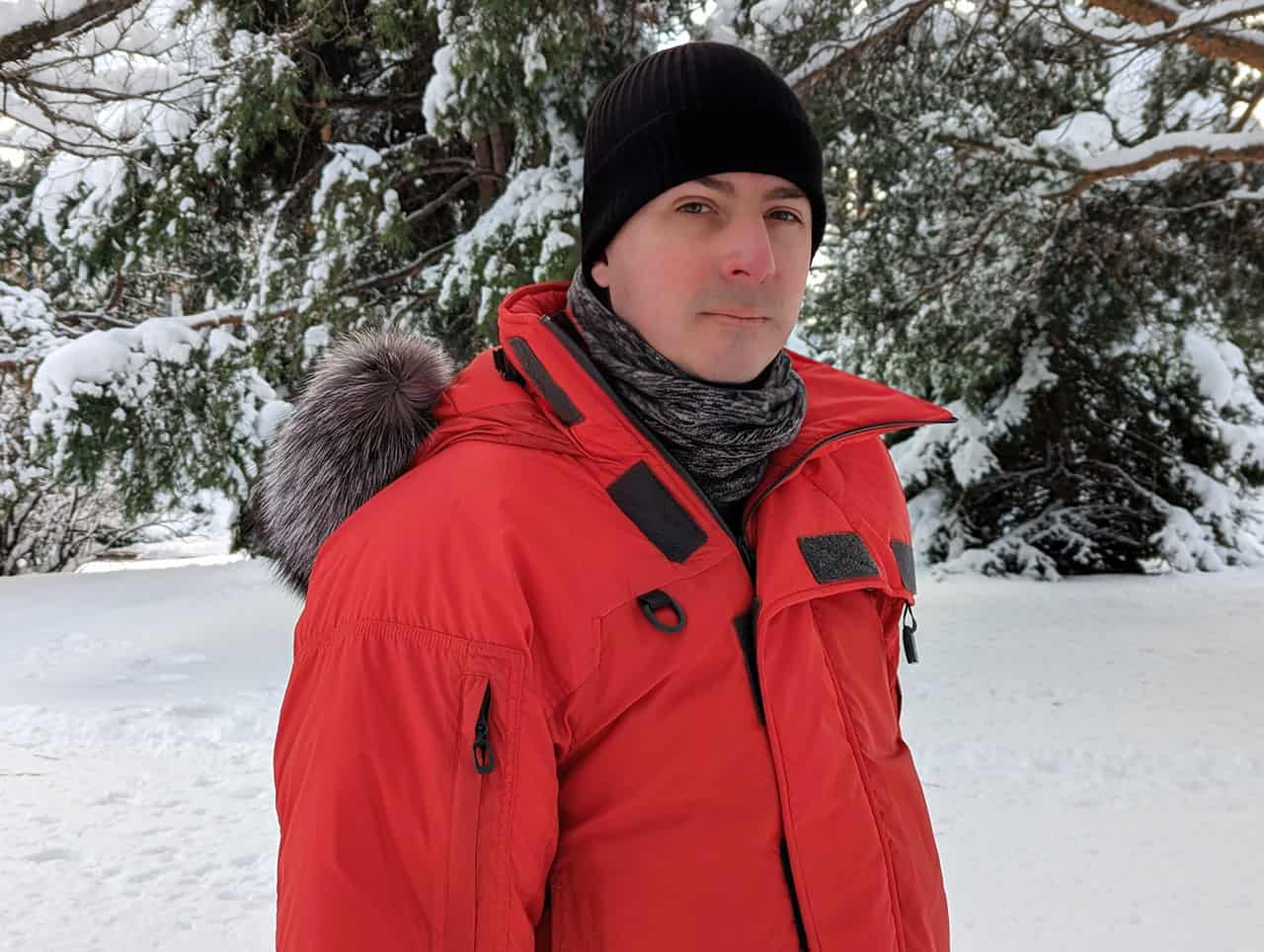 In my experience, the hood protection and insulation make the Allta Polar L8 Parka one of the warmest parkas I've ever owned, especially given the relatively lightweight construction. I was also pleasantly surprised by the number of pockets – there is eight total, with five on the outside and three on the inside. They're all well-placed and perfect for storing anything from gloves to a thermos or snacks.
Here's What I Think…
I've never been a fan of bulky winter jackets because I'm a weirdo and like to maintain a sleek silhouette. But the Allta Polar L8 Parka looks good and does what it's supposed to. The materials are high-quality, so I'm confident this coat will last me for a long time.
And I continue to be impressed by the attention to detail that Beyond Clothing put into the design of the Allta Polar L8 Parka. The main zipper has dual zippers and a sewn strip to prevent snagging, and the pockets are spacious and well-insulated. There's even a face covering layer with a slide buckle and velcro attachments to keep it secure when not in use.
One thing I noticed about the Allta Polar L8 Parka is that it's not as lofty as some down-filled jackets I've owned. However, it still feels lightweight and durable, and I appreciate that it's not as delicate as some down jackets can be.
And because I'm a snob for aesthetics, I love how this parka looks. It has a modern, almost futuristic feel you won't find in other winter jackets. The "Rescue Red" color is bold and vibrant but subtle enough to keep it from looking too costume-y.
All in all, the Allta Polar L8 Parka is an excellent choice for anyone who needs a lightweight and warm winter jacket. It's well-made, looks great, and offers premium protection from the elements. I highly recommend it!
Is It Worth the Price?
Yes! The Allta Polar L8 Parka retails for $595, which might seem like a lot initially. But when you consider the quality of materials and the level of protection it provides against the cold, I think it's worth every penny. This parka will last me for years and keep me warm no matter how cold it gets.
I'm happy with the Beyond Clothing Allta Polar L8 Parka. It's warm, protective, and well-designed, and I feel confident that it will keep me comfortable in even the coldest and nastiest weather conditions. If you're in the market for a high-quality parka that can handle the polar scene, I highly recommend the Allta Polar L8 Parka. It's a reliable and practical choice to keep you warm and protected in the coldest conditions.