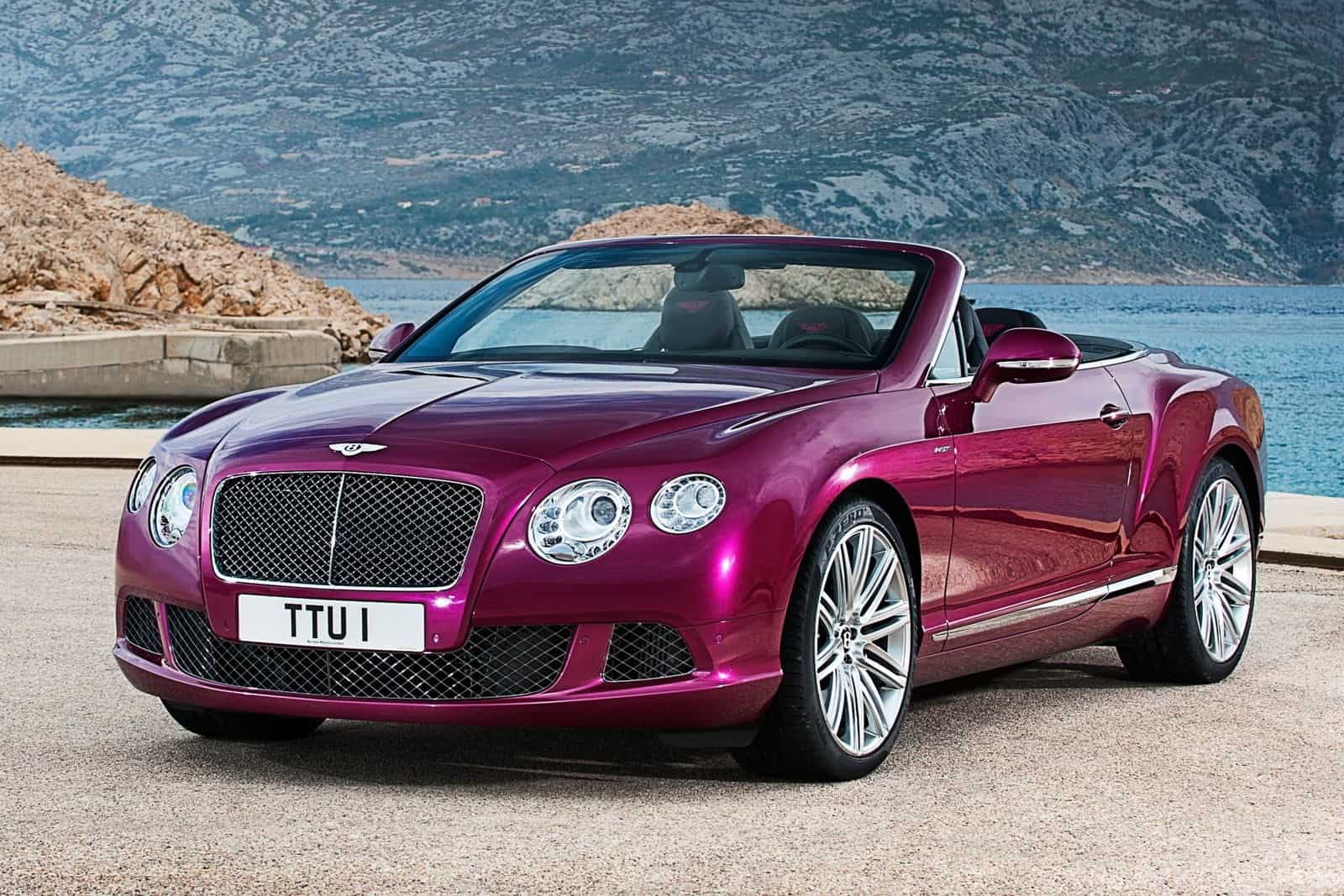 British luxury automaker, Bentley, has just unveiled a very fast version of the Continental GT convertible.  Like the coupe, the Continental GT Speed Convertible gets some sweet go fast goodies, making this car the world's fastest 4-seat convertible.
The Bentley Continental GT Speed Convertible is powered by a 6.0 liter twin-turbo 12-cylinder (W12) engine that produces a massive 616 horsepower and 590 pound-feet (800 Nm) of torque.  Power is sent to all four wheels (40/60 front/rear bias) via an 8-speed automatic transmission with paddle shifters.  This car has lots of power but it is also very heavy, weighing in at around 5,500 pounds, but it still goes plenty fast with a 0 – 60 mph time of 4.1 seconds and a top speed of 202 mph; that's only 0.1 seconds slower to 60 mph and 3 mph lower top speed than the GT Speed Coupe.
The Continental GT Speed Convertible sits on 21" wheels and features a luxurious interior with the Mulliner Driving Specification package, as seen on the Mulsanne.  Other than that, the GT Speed Convertible looks identical to regular GT convertibles.
Bentley Continental GT Speed Convertible Photo Gallery
[Source: Bentley]