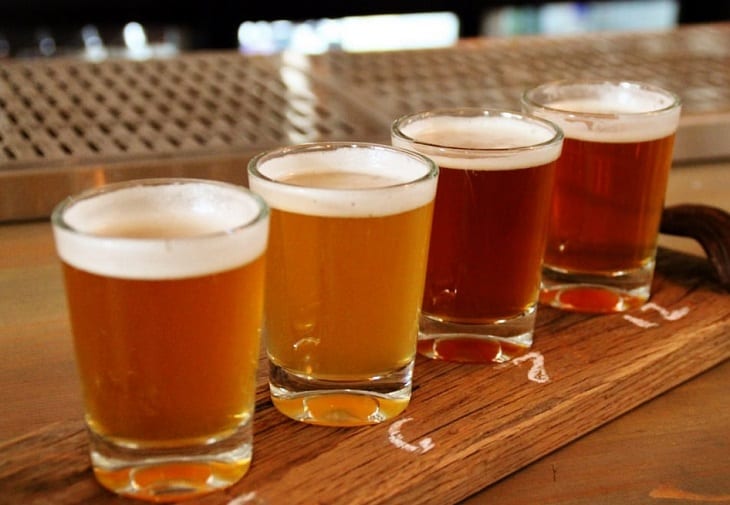 I'm a bit of a beer nut. Ok; I'm a full-on beer fanatic. You know the way some people base their vacations around wineries? I do that with breweries. Over the years, I've traveled, toured, and experienced some of the best beer the world has to offer. My girlfriend started off as very patient and has ended up as a pretty devoted beer lover, herself.
For our upcoming vacation, I've decided to set my sights on Germany. A few years ago, I toured Bavaria and learned quite a bit about their traditional blond beers, from their creamy Hefeweizen to their smoky Rauchbier. This time, I wanted to focus on the beers of just one city, which is why we'll be visiting Berlin.
Why Berlin? I chose it because it's one of the most multicultural cities in the world, meaning that there will be an endless array of things for the two of us to do there. Among the top 10 things to do in Berlin are enjoying all sorts of amazing food, exploring the city's lengthy history (including the Berlin Wall Memorial), and wandering throughout the various districts, including the vibrant African quarter. We're foodies, as well as travel and history buffs, so Berlin checks a lot off of our "must-have" vacation requirement list. Between the shopping, museums, and amazing historical sights, I knew we'd have more to explore than we could possibly see in a lifetime.
Don't Forget the Beer!
And, of course, there is the beer. Lots and lots of beer. Since German beer is quite a bit stronger than what we're used to drinking back home, we'll have to pace ourselves. Berlin is known for beer brewed in the Pilsner tradition. For those who are unfamiliar with a Pilsner, it's a kind of lager. While Pilsners are light and refreshing like other lagers, they tend to be more hoppy and spicy than their counterparts.
Sorry; I digress. See what happens when you get a beer nerd talking about their favorite topic? Although Berlin is traditionally known for Pilsners, the city is home to a thriving beer culture. While countries like the United States, for example, are only recently jumping on the craft beer bandwagon, German cities like Berlin have been driving the wagon for years now. Its beer bars serve up a wide variety of craft brews to suit the palate of any beer enthusiast. Yes, please!
Rather than showing up and winging it to the best beer in town, I turned to the internet for a bit of research on the best way to proceed. That's how I stumbled upon Withlocals, which I quickly decided was the best way to skip the touristy spots and get a local's perspective on Berlin's Best Beer Tour.
The great thing about the Withlocals tour is that I get to choose one person out of a group of locals to conduct the beer tour. The locals range from Lucas, a self-proclaimed "adventurous tour guide" to Milena, the "foodie and traveler." Our guide will take us on an amazing walking tour in which we'll sip beers at four different spots frequented by locals. From traditional lagers to an unfiltered Schopper Hell, we'll get to experience a few different beers, enjoy a delicious snack, and hopefully chat with one of the brewers to get the story behind their magical concoctions.
Planning Ahead
We're still not sure which guide we'll choose, but we're particularly excited about using Withlocals to explore Berlin's beer culture. I'm not big on loading up into a tour bus and being carted around to different locations, so the personal nature of this kind of tour really appeals to me. Whenever my girlfriend and I travel, our goal is to mostly avoid the tourist-riddled areas and set off on our own. Withlocals provides us that kind of experience while giving us a bit of a local's-eye-view perspective on where to go and the story behind each place.
If we enjoy our beer tour, we'll likely check out some food- or history-related tours to dig even deeper into Berlin while we're there. Until then, we'll continue to plan and look forward to our trip…and the drinks to come. Prost!