Summer is here, and many of us are enjoying basking in the sunshine and getting out on the roads. Whether you have a car, a bike or a motorbike, it's always a good idea to live by the motto that it's better to be safe than sorry. If you're hitting the roads or the cycle lanes this summer, here are some essential tips to help you swerve trouble.
Speed limits
Many of us enjoy driving, and sometimes, when there's nobody around, it's tempting to put your foot down and test out your engine. Speed limits may seem like a bit of a buzzkill, but they are there for good reason. Driving at high speeds can be incredibly dangerous, even when you're the only person on the road. If you lose control at 70 mph, you're much more likely to end up with severe injuries than you would if you crashed at 30 or 40 mph. Take note of the speed limits, and don't take any unnecessary risks. If you're driving too fast, there's a risk that you'll crash, and you could also end up on the wrong side of the law.
Drink driving
If you've had a couple of beers, you may feel that you'd be fine to drive. Perhaps you would be able to negotiate the trip home with no problems, but what would happen if things didn't quite go to plan? Drinking affects your body in several different ways. It clouds your judgment, it increases your reaction time, and it can make you lose focus very easily. If you've been drinking, don't take any risks. If you're involved in a crash, you could be prosecuted, and you may end up dealing with a personal injury lawyer if another driver was injured as a result of your negligence. If you fancy a drink or two, book a cab or ask a friend or family member for a lift.
Driving tired
Summer is road trip season. If you plan on making long journeys in the coming weeks, make sure you don't drive tired. If you're sleepy, this can affect your concentration and your ability to react quickly, and you may even find that you struggle to keep your eyes open while you're behind the wheel. Take regular breaks, stretch your legs, and make sure you get a good night's sleep before you set off. If you do start to feel tired while you're en route to your destination, pull over in a safe place, take a walk, have a coffee and then get back on the road. It's better to take a little longer to complete the journey than to gamble with your safety and that of others.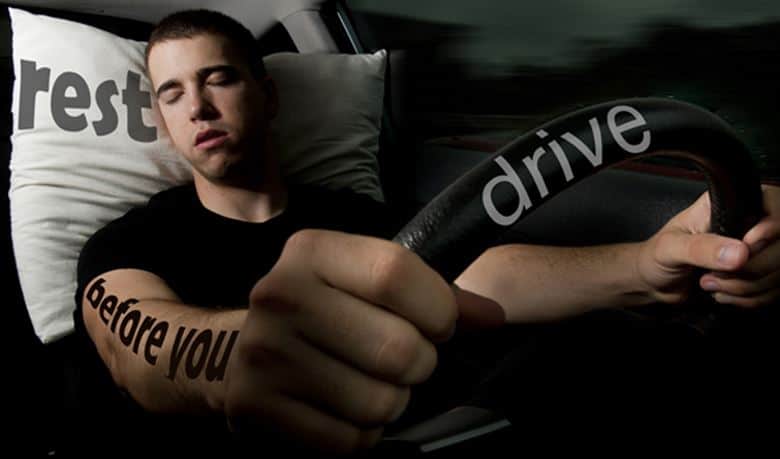 If you're planning a road trip this summer, or you use the roads to commute, it's essential to be aware of the risks involved. More than 90 percent of crashes are caused by driver error. Make sure you do everything possible to reduce your risk of causing an accident. Stick to the speed limit, don't drink and drive, and take regular breaks.