I've spent the last few years on a quest for the perfect wallet. My criteria is simple; the wallet must be ultra light, ultra thin, and made of something other than leather. I'm not vegan, I'm just sick of leather wallets… they're so passe.
Last year I wrote about the Yasutomo Wa-Ben Wallet, and until recently it's been my go-to carry. It fits all the criteria I just mentioned, but with one major caveat that I only realized about 6 months into using it: it's not very durable. In fact, it's actually fraying and falling apart. I'll come back to that later, but needless to say I've added another item to my list of criteria.
So where does that leave me now?
The Backslider Wallet

If you spend as much time on Kickstarter as I do, you may have noticed a new campaign for a wallet called The Backslider. It's made of a laminated Kevlar weave – which means it's strong and light – and if you ask me, it looks very unique.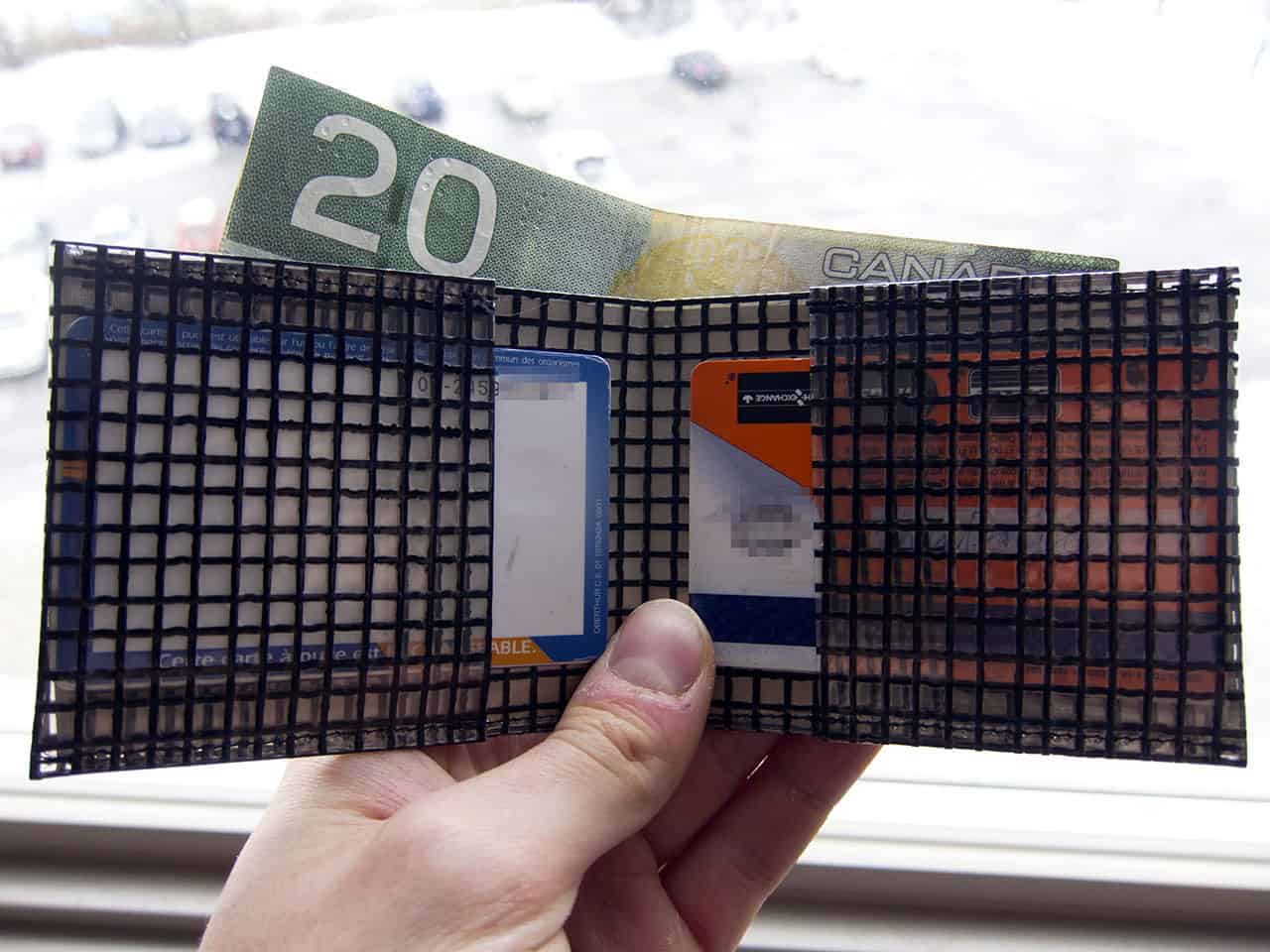 As you can see, I've got Canadian money in there because, well… I'm Canadian. If you'll allow me a random observation, I've noticed that American money smells absolutely dreadful!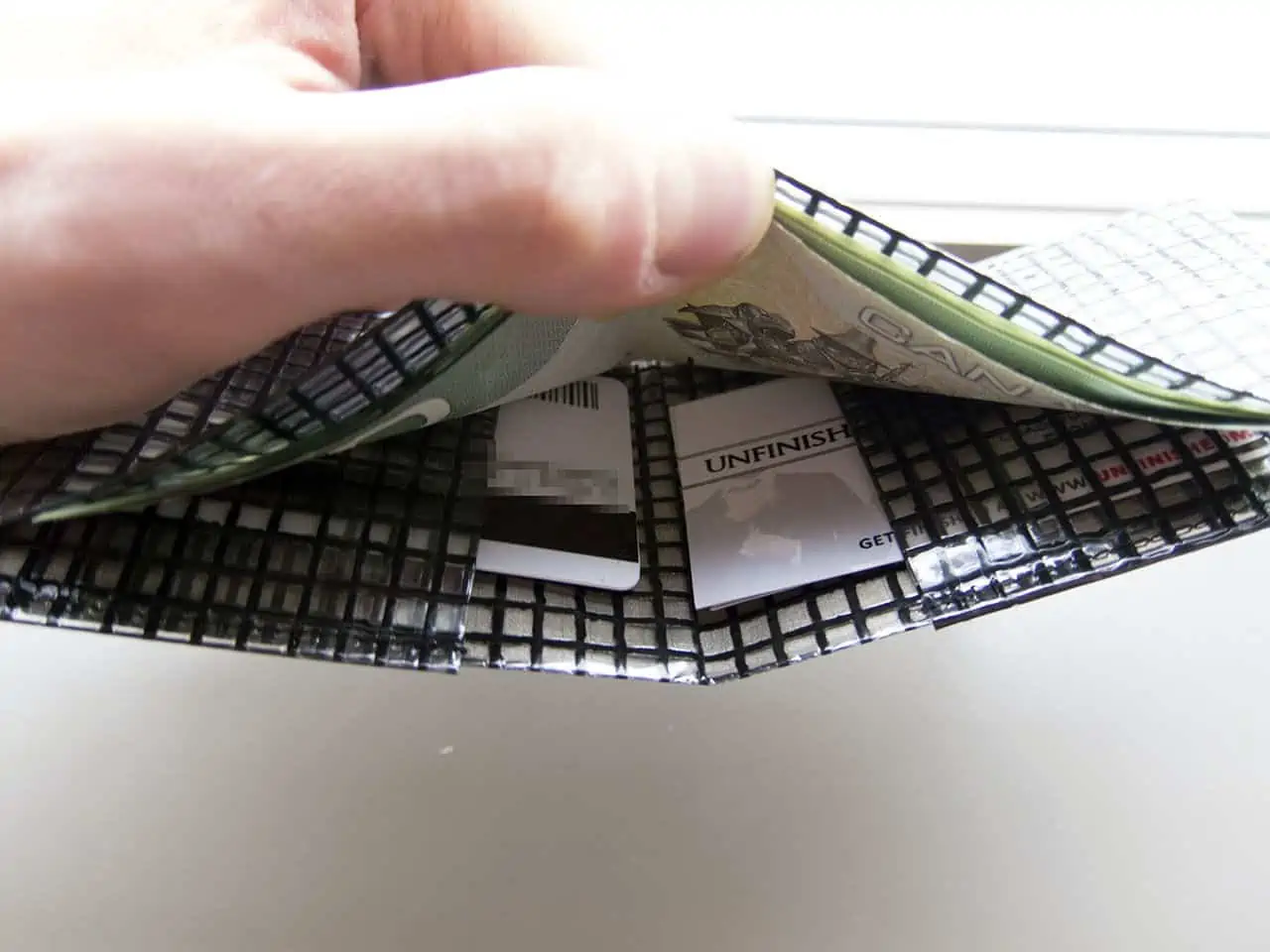 The campaign hasn't ended yet, but I wanted to review one, so I contacted Alan Swart – Backsliders' creator – and asked if I could get mine early to review. He kindly obliged, and here we are. I've been testing it out, and the long and the short of this story is that I like it… a lot.
Here's why…
It meets all of my criteria. It's light, strong, thin, and seems incredibly durable. Of course, much like the Yasutomo, I won't know for sure until I've tried this for a few months, but my initial feeling is that the construction is a lot more solid.
The wallet configuration is great. It's very simple, which removes much of the bulk associated with most wallets.
It's fully RFID blocking. It's difficult to tell from the pictures, but there's a layer of RFID blocking material running through the Backslider
That's it; I admit, the wallet isn't anything fancy. It's simple and functional, and for someone that likes to carry as little as possible, it's perfect.
Support Backslider

If you're reading this article before Tuesday, December 3rd, 2013, then you can still head over and pledge on Kickstarter to get in on the first batch of wallets. The RFID blocking version of the Backslider costs about $20-25, which is the model I used in this article. I highly recommend it.
If you have any questions, don't hesitate to leave me a comment!