Randolph Engineering Aviators are the answer to aspiring bad-asses everywhere. Put these on, and you feel the power of Jason Bourne, Clark Kent, and James Bond combined as you find yourself gifted with the ability to fight crime, swoop girls, and chill with a dirty martini in the palm of your hand.
The Randolph Engineering Aviators are solidly built aviators that feel like power, and they're well made for a reason. They've been the standard-issue sunglasses to the United States Army, Marine Corps, and Air Force since 1982. Soldiers have worn them in conflicts ranging from Operation Desert Storm to Kosovo – which means over three decades of hard use.
Randolph Engineering Aviators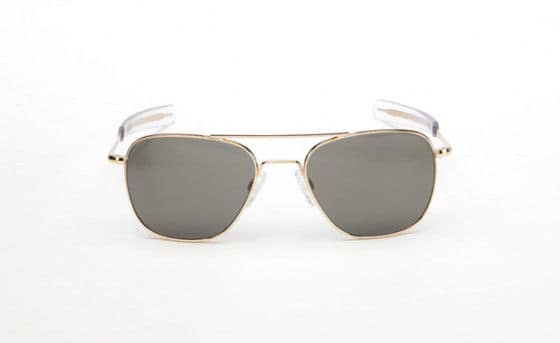 If these aviators are good enough for fighter pilots, they're good enough for you. The signature bayonet temples were purposely designed for military pilots and come with mineral crown glass lenses that offer nearly one hundred percent UV protection. Given the rapidly decaying state of our ozone layer, well… not such a bad feature. Then there are the little, less obvious features that serve particular roles. For example, I have a pilot friend who wears aviators, and he said that he could comfortably wear a headset with these – a rarity for sunglasses. Combine that with the adjustable cushioned silicon nose pads, and you've got a solid piece of hardware for both pilots and pedestrians.
What's neat is that each pair of sunglasses takes 200 steps to complete, and all the soldering is done by hand. I find this pretty impressive, especially for sunglasses manufactured in the United States. When RE first started, 99% of the sunglasses sold in the USA were made here. Today that number is under 3%, and RE is one of the last American sunglasses manufacturers to continue manufacturing in their original birthplace, the town of Randolph, MA.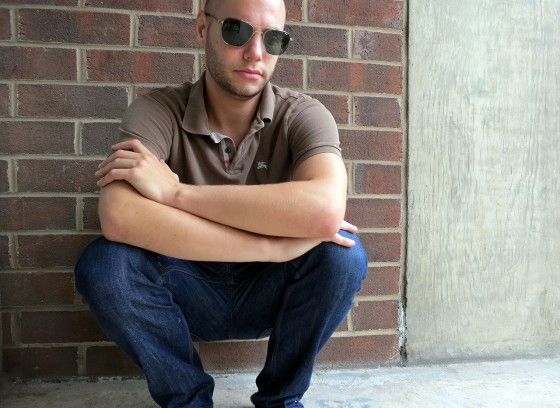 With summer more than halfway over, if you haven't picked up a pair of shades, I highly these Randolph Engineering Aviators. They've got a very different look than the sunglasses we've previously written about, and for those of you looking for a more serious look, that's a good thing.
These retail for $199, which is a bit on the high side, but I think it's worth it. Randolph Engineering is one of the last American metal frame eyeglass companies still in operation, and I can't help but feel good supporting a "local" company.