The Audi A3 has been a very popular model for the German automaker. In fact, they've been so popular that Audi has come out with various versions of the car, including both sedans, wagons, and the sportier "S" models. They've even added a new addition to the lineup in the form of the Audi RS3 Sportback, a hotter, faster, and sportier version of the S3 Sportback.
The Audi RS3 Sportback is powered by a turbocharged 2.5 liter 5-cylinder engine, producing 362 horsepower (270 kW) and 343 pound-feet (465 Nm) of torque making it the most powerful production 5-cylinder engine Audi has ever produced. That's a whole lot of power. The 5-cylinder engine is mated to a 7-speed dual-clutch automatic transmission, sending power to all four wheels and can send from 50-100% of the power to the rear wheels depending on conditions.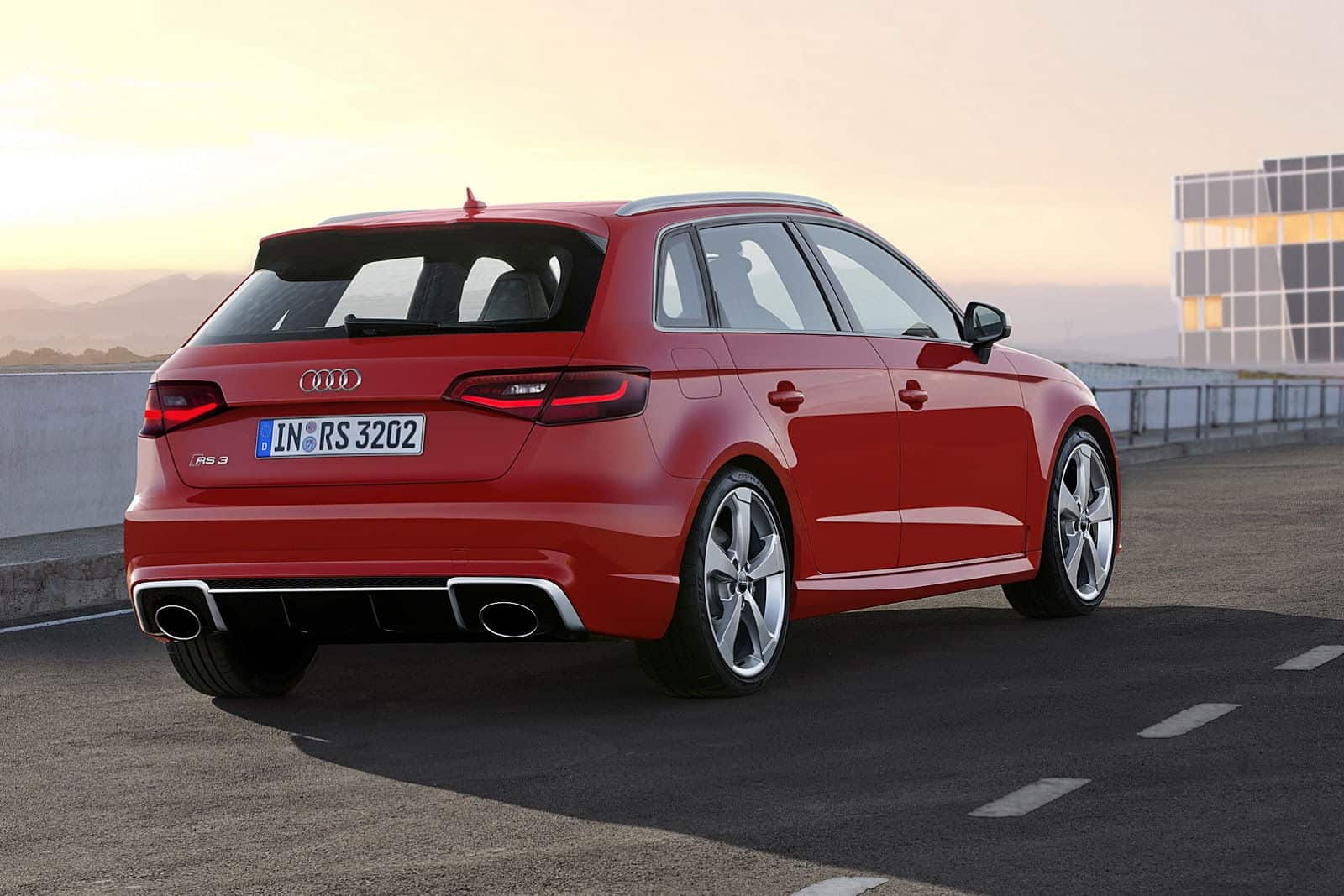 The RS3 is able to reach 100 km/h (62 mph) in 4.3 seconds with an electronically limited top speed of 155 mph, which can (thankfully) be increased to 174 mph at the customer's request; a nice little speed boost. The 0-100 km/h on the new RS3 Sportback is 0.3 seconds faster than the car it replaces; some the time gain can be attributed to the reduction in weight of 121 pounds (55 kilograms). Not only is the RS3 fast, it won't drain you wallet at the gas station, it consumes only 8.1 l/100km (29 mpg) on the combined cycle and produces 189g/km of CO2 emissions on the European cycle.
To cope with the added power and to increase agility, the RS3 Sportback has been lowered by an inch compared to the A3 Sportback, and the suspension has been reworked as well. Buyers can also add optional magnetic dampers and carbon-ceramic brakes to really push this to the limit.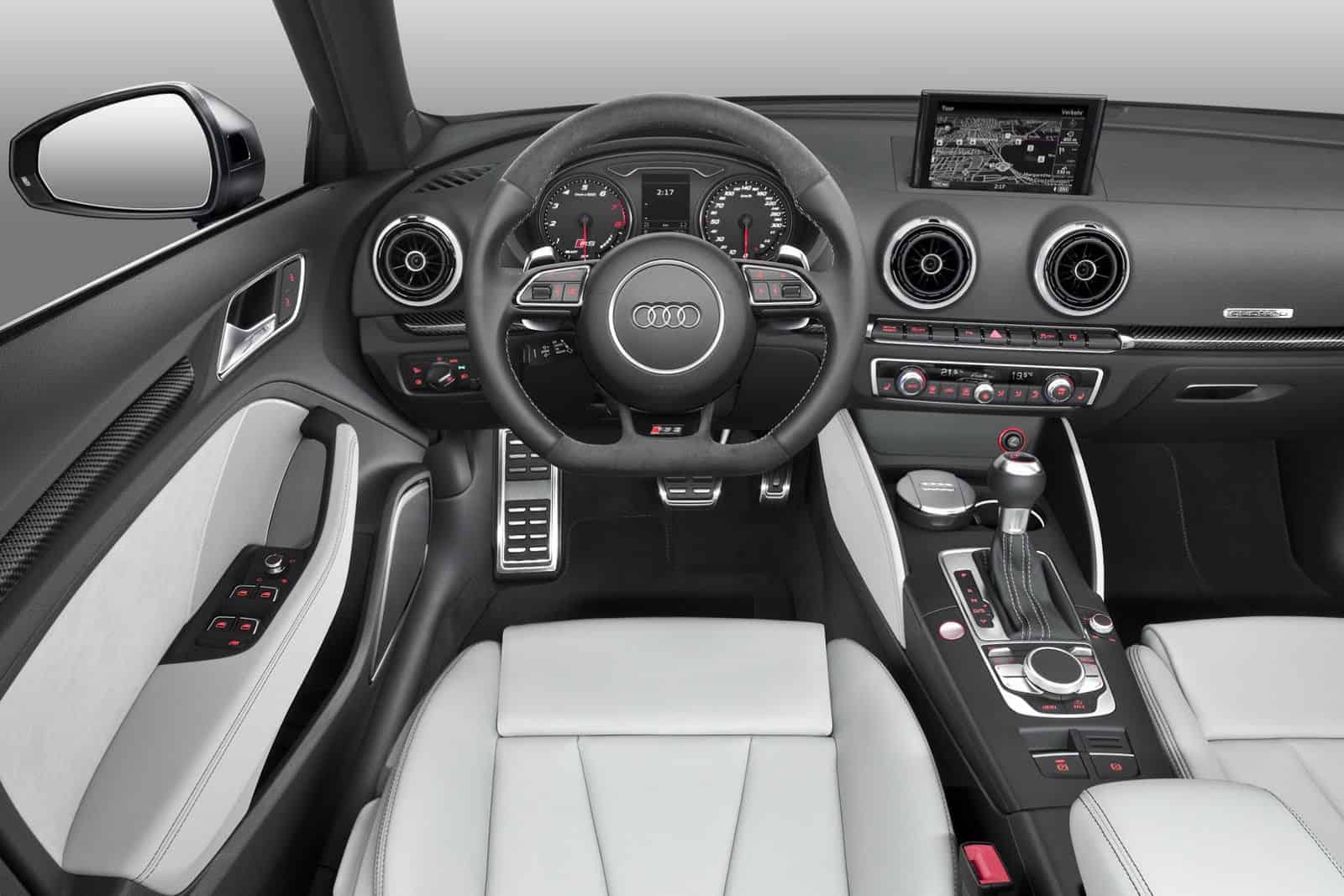 The interior features a leather and Alcantara wrapped flat-bottom steering wheel, leather seats, Alcantara trim on the door panels, aluminum pedals, and aluminum trim pieces throughout the cabin, which can be substituted with carbon fiber trim.
Unfortunately, there is some bad news: the Audi RS3 Sportback will not be available in North America! However, it will be available down under, which means that hopefully one of our many Australia readers will hire a rental car in Australia, take this beast for a spin, and send us some photos.
The car should be available in Australia in late 2015 to AUSmotive, which gives you plenty of time to prepare. I hope you don't think we're joking.