Ladies and gentlemen, welcome to an exclusive Q&A featuring a multifaceted talent who has gracefully transcended the boundaries of the fashion industry to make her mark in the world of acting. Today, we have the pleasure of sitting down with the captivating Arielle Raycene, a renowned model, actress, and content creator whose star continues to rise in the entertainment realm.
Recognized globally for her striking beauty and distinctive presence, Arielle Raycene has graced the pages of prestigious publications such as PLAYBOY, FHM, and MAXIM. However, her journey extends far beyond the realm of modeling, as she has seamlessly transitioned into the realm of acting with her upcoming slasher film, "KILL HER GOATS." This thrilling cinematic experience showcases Arielle's versatility and sets the stage for an exciting conversation about her latest projects and her burgeoning acting career.
Beyond the silver screen, Arielle Raycene is also making waves in the digital landscape as the face of Real AF, a groundbreaking A.I. company focused on elevating influencers and content creators in the realm of social media. With an impressive lineup of ventures on the horizon, including a highly anticipated collaboration with Mel Gibson and her role in Pete Davidson's new series, "Bupkis," available for streaming on Peacock, 2023 promises to be a milestone year for Arielle.
However, what truly sets Arielle apart is her genuine charisma and infectious ability to embrace life with a lightheartedness that captivates all those around her. With a devoted following of nearly 330K on Instagram alone, Arielle's magnetic personality shines through as she fearlessly navigates her acting career while advocating for body positivity and self-love. Her commitment to these causes stems from a personal connection, as she witnessed her mother's battle with an eating disorder, motivating her to use her platform to empower others facing similar challenges.
When she's not dazzling audiences on screen or honing her craft at the esteemed Groundlings, Arielle dedicates her time to philanthropic endeavors. Whether it's raising awareness for those struggling with eating disorders and body dysmorphia, volunteering at homeless shelters, or championing educational opportunities for disadvantaged youth, she embodies a spirit of compassion and social responsibility.
So, without further ado, let's delve into the remarkable journey of Arielle Raycene, a trailblazer in the entertainment industry whose star power knows no bounds.
Arielle Raycene, Unfinished Man Q&A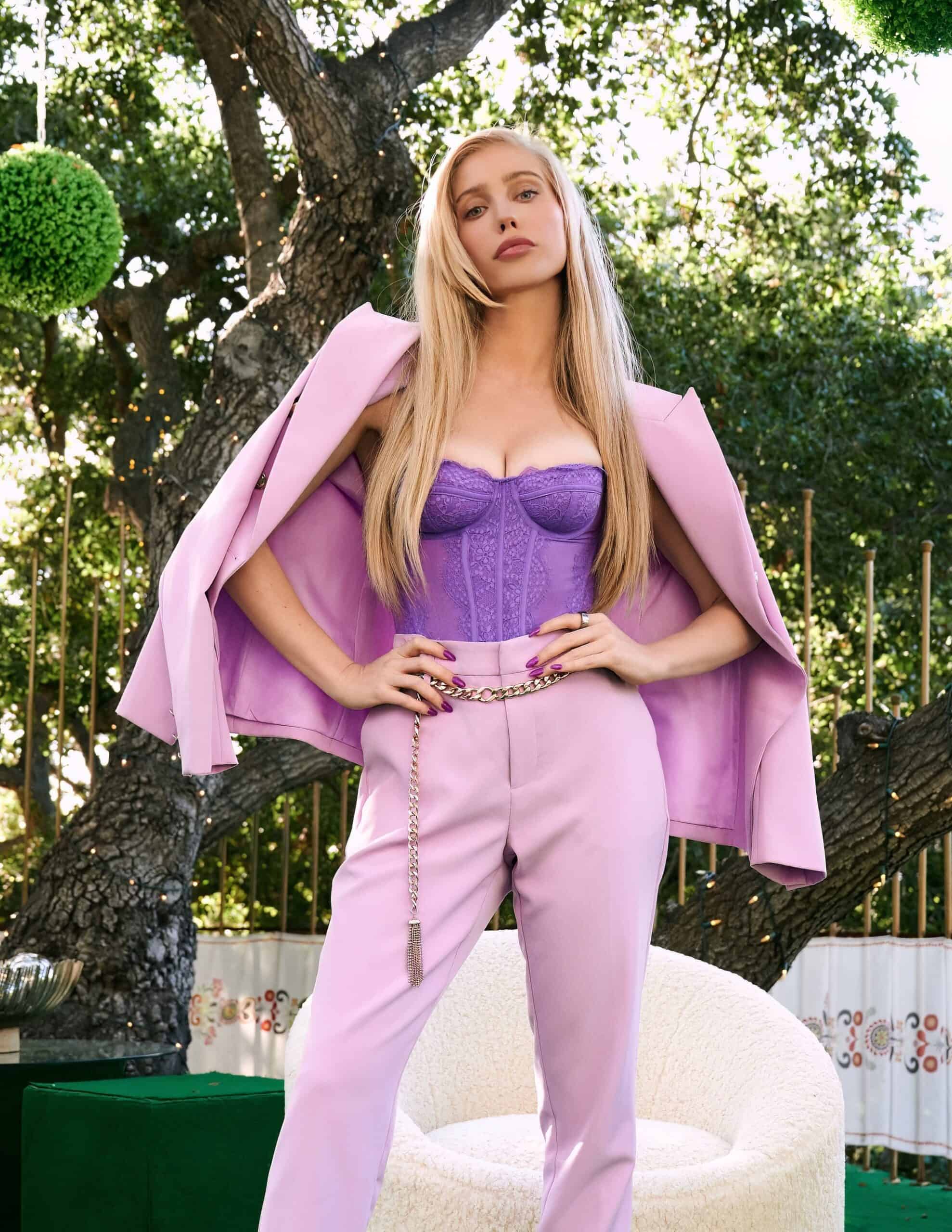 You have an extensive background in modeling but have recently made the transition to acting. What was the biggest challenge you faced when making this career shift, and how did you overcome it?
Well, I have been working on the acting front for quite some time. It's been my main passion for a while, so when everything finally started to come together, I was definitely ready for it!
As a content creator, you are the face of a new A.I. company called Real AF. Can you tell us more about this company and how it's helping influencers and content creators take their social media game to the next level?
Absolutely! RealAF is a recently launched social media platform that employs micro webpages to distribute and monetize content, which can encompass all forms of media, including 2d and 3d videos that can also be used for AR and VR experiences. It can be incorporated into any platform and sent directly to the audience. Moreover, the platform promotes authenticity among creators by prohibiting body modifications or facial filters and allows them to create their own unique content.
You're known for your ability to not take yourself too seriously and your charismatic personality. How do you maintain your positive attitude, and what advice do you have for others who may struggle with negativity in their lives?
It didn't and still doesn't come easily for me, that's for sure. Once you go down the rabbit hole, it's hard to get out, but I think creating daily rituals or habits for yourself does wonders. You just have to constantly check in on where your mind is drifting and if you are thinking in the past or future. Try to stay present, be careful with who you hang out with i.e. negative spiral conversations, and be nice to yourself. Everyone's journey is going to be different, and there's enough space in the world for you and others to get exactly what it is they want.
In the slasher film KILL HER GOATS, you play the character Audra Bucklebee. What drew you to this role, and what was it like working on a grindhouse-style film?
I was visiting my mom in Kansas at the time, and the audition rolled in. I remember we had to shoot it in the basement of the house my mom was babysitting in. It was the first time my mom had to help me, so it was all pretty chaotic. It was my first time doing this type of film, so I had no idea what to expect, which is kind of fun when you just go into it blindly with the attitude of "here I am- I'm ready with anything you throw at me."
You're involved in various philanthropic endeavors, including raising awareness for people suffering from eating disorders and body dysmorphia, volunteering at homeless shelters, and raising funds for education. Why are these causes important to you, and how do you balance your acting career with your charitable work?
Growing up, I was around people who suffered from body issues, and I learned early on it was a hard and important issue. Also, I think the right education is so important in helping the future of one's own life and the population as a whole -"Teach a man to fish, and you feed him for a lifetime." As for balance, I don't have that sorted in any area of my life exactly, but I try and try again.
You're set to appear in a Mel Gibson film later this year. Can you give us any hints about your role or what we can expect from the film?
I am the love interest of someone in the movie (and no, it's not Mel). She also works in a strip club at night, and I had a lot of fun working on her and learning about that kind of nightlife.
You've participated in various sports throughout your life, including competitive cheerleading and swimming. How has your athletic background influenced your approach to your career and your advocacy work?
Yes, I also competed in piano as well, and all my teachers taught me so much about hard work and dedication. It's really about putting in the time even when you don't feel like it and working toward your 10,000 hours.
Radiating Stardust: Arielle Raycene's Trailblazing Path and Inspirational Legacy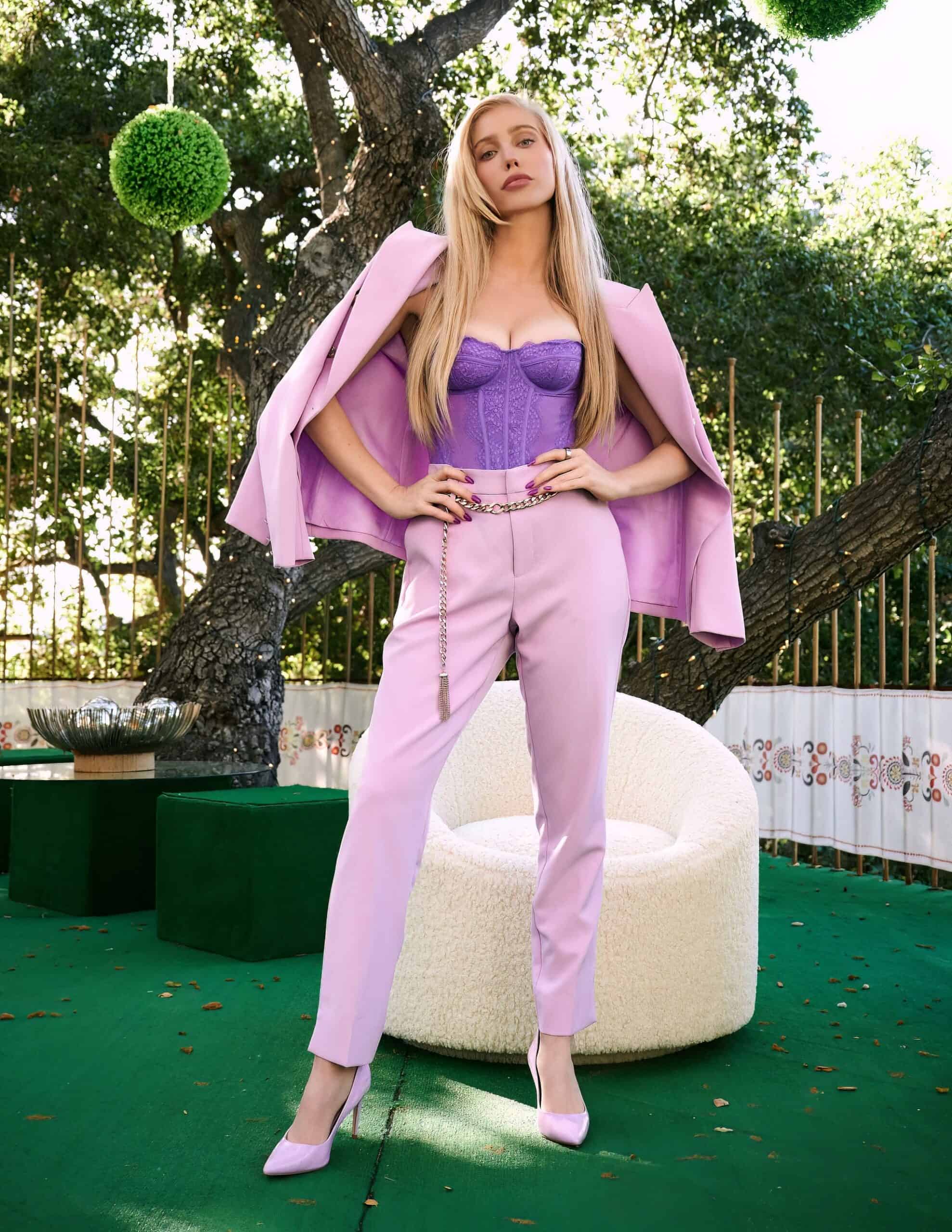 As we draw the curtain on this captivating conversation, we bid farewell to the extraordinary Arielle Raycene, a luminary whose diverse talents and unwavering commitment to empowering others have left an indelible mark on both the entertainment industry and the hearts of her fans.
From her humble roots in Kansas City, Missouri, to her meteoric rise in the worlds of modeling and acting, Arielle's story is one of resilience, passion, and unyielding determination. Her ability to seamlessly transition from an international model to a bona fide actress is a testament to her adaptability and talent.
As we eagerly anticipate the release of "KILL HER GOATS," her thrilling slasher film, and immerse ourselves in her forthcoming projects, including the much-anticipated collaboration with Mel Gibson and her role in Pete Davidson's "Bupkis" series, we can't help but marvel at Arielle's star power and the boundless possibilities that lie ahead.
Moreover, let us not forget Arielle's unwavering commitment to using her platform for good. Through her advocacy for body positivity, her involvement in philanthropic charities, and her relentless pursuit of empowering others, she exemplifies the transformative power of compassion and authenticity.
We extend our deepest gratitude to Arielle Raycene for gracing us with her time and sharing her remarkable journey.