Hey everyone!
Do you like to drink alcohol? I know I do! And there's nothing better than enjoying a nice, smooth whiskey or vodka that's been made with care and precision by a small-batch distillery.
So I was excited when Wendy Tilton, co-owner of Wild Hare Distillery, agreed to answer some of my questions about her experience making premium small-batch whiskey, vodka, and agave spirits. Keep reading to learn more!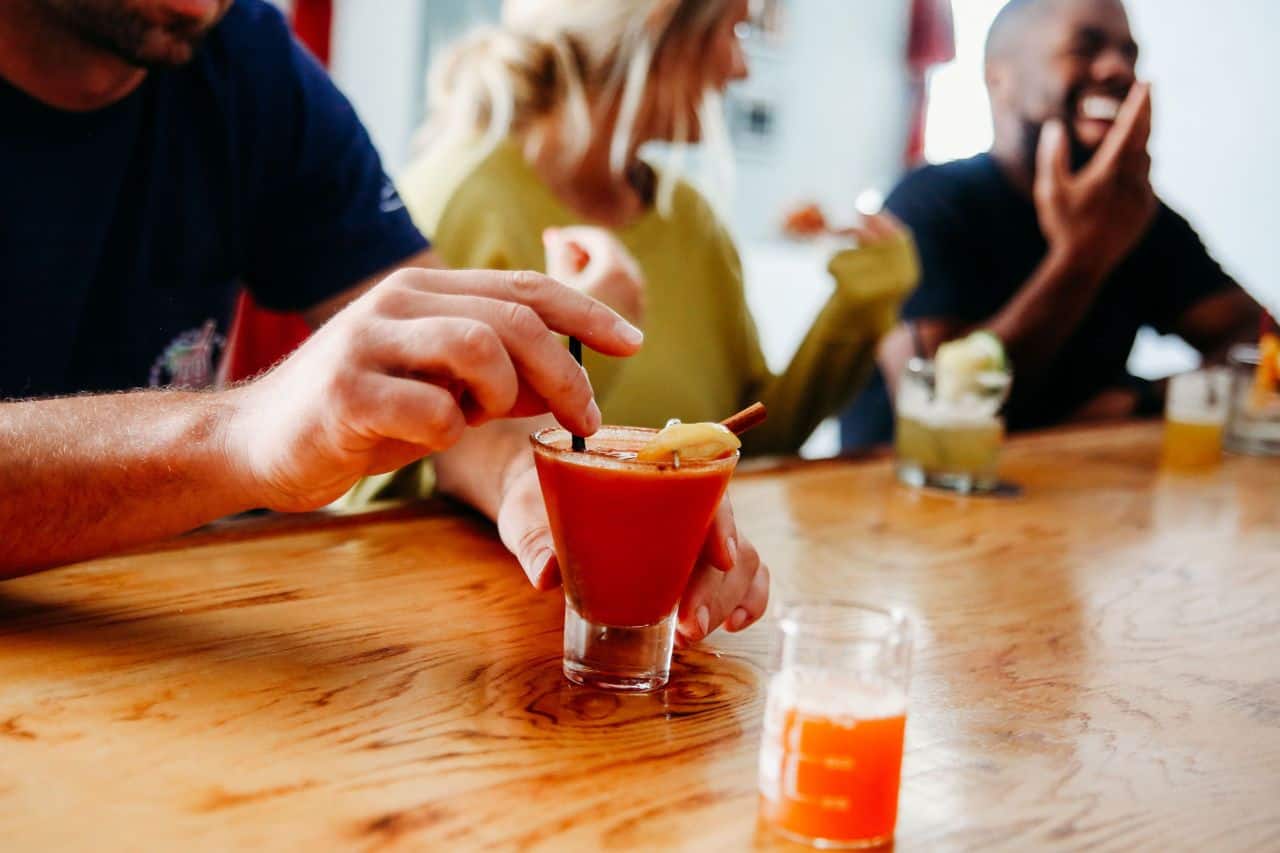 Chad and Wendy discuss Wild Hare Distillery, distilling, business, and more…
Unfinished Man: How did you come up with the idea for Wild Hare Distillery?
Wendy Tilton: I worked with a friend who always wanted to make whiskey. After distilling for a while, Jim (my husband and co-owner of Wild Hare Distillery) thought it was a good idea to go into business together. We both had worked on our own in the past and have complimentary skills.
What is your distilling process?
We distill our agave products from 100% blue weber agave from Jalisco. Our whiskey and vodka are sourced from suppliers that can meet our parameters.
Do you have any unique flavors or products that set you apart from other distilleries?
Our agave spirits come in several flavors. We pot still the agave in order to preserve the natural flavor of the agave. Our process is different than those making tequila.
What are some of the challenges you've faced starting and running a distillery?
We launched less than a year before COVID, at which point, we had to change our business plan. Since that time, we have faced many challenges with the supply chain, price increases, COVID surcharges and the like. Like everyone else operating a small business, it is very difficult to maneuver the obstacles that are currently facing everyone, including finding good people to help grow the business.
How has Wild Hare Distillery grown over the years?
Since opening, we have grown at a moderate pace. Since we are small, we manage our overhead, and focus on the quality of the product and the experience for those who visit us. We started with 4 agave products. Now, we have 9 different agave products, 5 whiskies, and one vodka.
What role do you each play in developing new products and recipes?
We listen to our customers. We tend to develop new products as a result of what people desire. We also work with small companies and individuals to develop products to meet their needs.
Why do you think craft spirits are becoming so popular?
Consumers are looking for uniqueness and craft does that.
Do you see yourself expanding Wild Hare Distillery in the future?
We would love to expand. I say this with an abundance of caution. We will expand when the time is right and it makes business sense. We are working on improved market penetration. We just launched our online mail delivery of our most popular products. Now, consumers can order online and have it shipped directly to their doorstep. Previous to this we could only sell pick-up orders to local customers, so we are expanding who can purchase our product.
Are there any other spirits or liquors you would like to experiment with in the future?
We are currently working with 2 different entities on a rum and a gin, respectively. I think that both of these products will make it to market.
How do you see the future of craft distilling?
With the changes in the economy, I am noticing many are not able to make the business changes to grow the brand. They are either selling or closing their distilleries. Many distilleries and companies thought making it through COVID was the hard part. I think making it through COVID is just the start to what business strategies and tactics are needed to continue to grow with the industry. Every day, we have to ask ourselves if we are implementing our plan correctly, not just the strategy, but the tactics as well. Every day, we have to exhibit the confidence to accept what isn't working and change it or press on with the plan.
What is your favorite spirit or liquor to make? Why?
Since Jim and I have different roles at the distillery, I can't say I like one more than another. What I love is the creation of a new product and see it get into a bottle with a label. Our process is a bit lengthy. Once we hone in on a recipe, we go out for consumer taste testing to determine, consumer interest, perceived quality, proof, price point, etc. Once that part is done, the label is created using our WHD branding, unless it is an agave product. Our agave line is DROVE. After this process is complete, Jim handles the process and scheduling for ongoing production based on demand. Don't get me wrong, Jim plays a role in the development, especially focused on the production related to the product and equipment requirements for that particular spirit. We work together on the first few runs of any new product until we are sure about the process. He also enjoys the tasting part!
Do you have any funny or memorable stories from your time running Wild Hare Distillery?
Our funniest and most tragic time was making a high rye bourbon whiskey (the aftermath is on Instagram @wildharedistillery). We put a mash together and left the distillery at midnight. We returned at 4 am to check on it. It was foaming over the top of the fermenter at a crazy pace. I could not believe it. Foam was everywhere. It took us 3 days to fully clean up the mess. I laughed so hard when I saw what had happened. I think that was my reaction because otherwise I would have cried my eyes out! I underestimated the heat the yeast would generate and the foam the rye would produce. (Scaling batches for production has not worked well for me at times.)
Learn more on their website…
Head over to the Wild Hare Distillery website to learn more about their story, products, and services! Co-owners Wendy Tilton and Jim Matz are passionate about making the best spirits possible, and they're always happy to chat with visitors about their distillery. So don't hesitate to reach out and say hi!
Cheers!