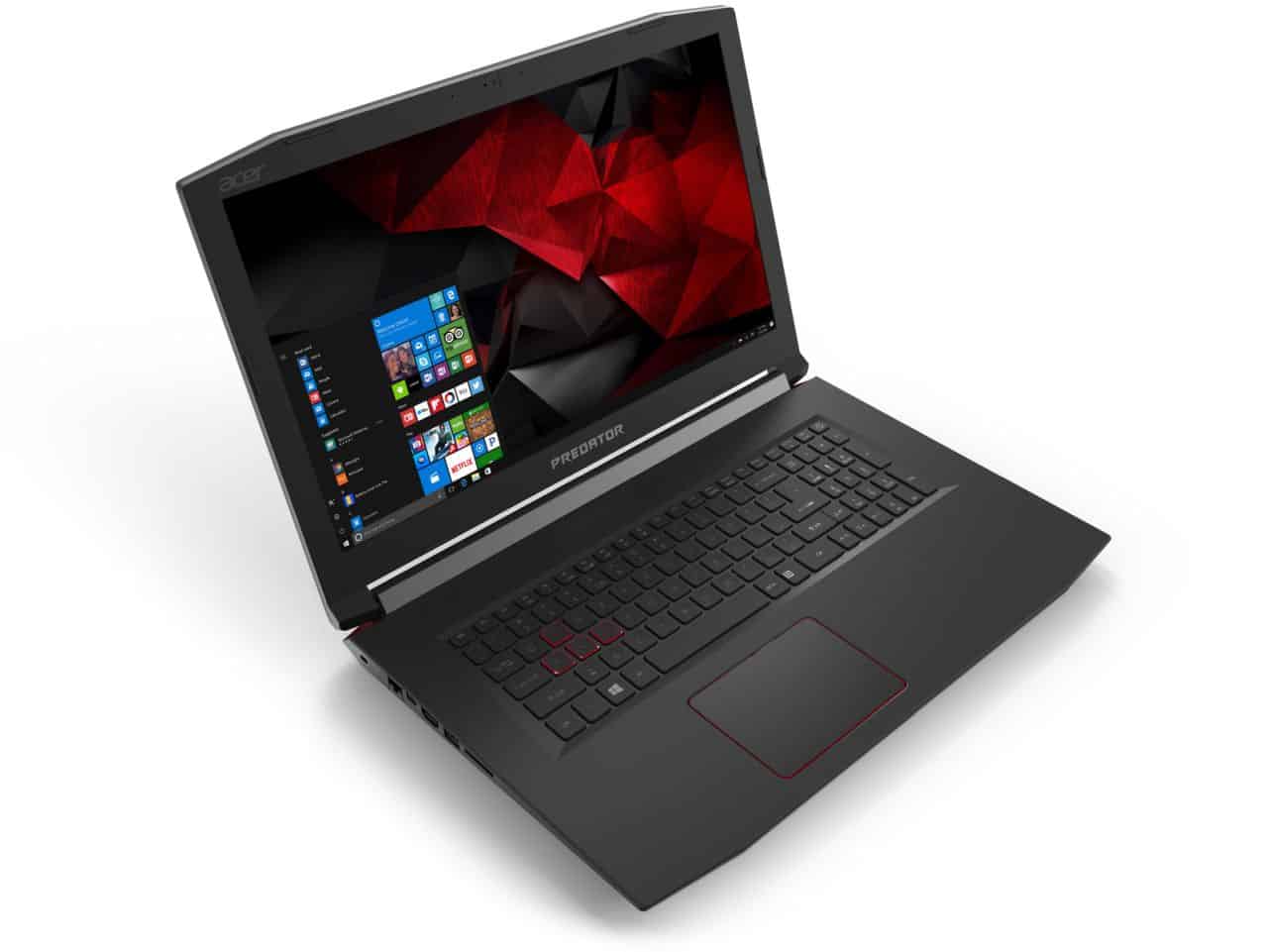 Are you a hardcore gamer? Are you looking for a new laptop? Do you want the best of the best that money can buy?
Then the Acer Predator Helios 300 is for you! This absolute cracker of a new laptop by Acer is what is doing the rounds right now! But this awesome laptop has not only got the world so stunningly captivated, but has especially entranced the entire gaming community!
This laptop comes with a never–ending array of features, some jaw – dropping specs and a top of the line new design. The Acer Predator Helios 300 i7 is a beautiful laptop that is sure to make gaming absolutely amazing for you! It no longer matters the size of the game, the requirements or the any other factor. This laptop will run the game as smooth as butter!
So, get this laptop today and you never have to worry about having to deal with lag, hanging, freezing and all other annoying problems that take away from your normal gaming experience!
The Bite of the Predator!
The Acer Predator 300 i7 believes in one simple motto – "Ignite Fusion". And so, they have come up with a laptop that matches all the giants of the laptop industry and out does them! In comparison to the Acer Predator 300, all other laptops are prey. But what are the specifications of this glorious battle – ready laptop?
What is the size of the bite of the Predator?
As you can see from the picture above, the Acer Predator Helios 300 does indeed have a big mean bite! It is at the top of the list for its processor specs as well as its graphics when it was made to face off against the flag ship laptops of all the competing companies! And these are just 2 of its amazing features…
And this is what makes the Acer Predator 300 at the top of the food chain!
Processor – Up first on the list of features and specifications, is the processor. As shown in the picture above, the Acer Predator 300 i7 features a top – of – the – line processor. The Predator comes packed with the razor sharp Intel Core i7 – 7700 HQ. This processor is clocked at a splendid 2.8 GHz and has the latest Intel seventh generation processor! Moreover, with the turbo boost feature, the laptop can overclock itself to work at 3.8 Ghz!
Graphics – Next up are the graphics. Once again, as show in the picture above, the Acer Predator 300 boasts the top most quality display. To make the gaming experience all the more immersive, it has the crystal clear Nvidia Ge Force GTX 1060 6 GB graphics card! This means that is full 4K HD 15.5 – inch screen. Any clearer and you will feel like you are a part of the game!
Sound – This laptop has an optimized Dolby Audio Premium Sound Enhancement feature for amazing audio clarity. It also has Acer's very own Acer True Harmony technology which is compatible with Cortana, and can even take voice commands and instructions!
RAM – There is a massive 8 GB worth of RAM on board this laptop to making gaming, multitasking and processing extremely flawless and smooth, without having to ever experience an ounce of lag or hanging.
Memory and Storage – The SSD capacity of this laptop is a mind – boggling 128 GB, along with a HDD of 1 TB! This ensures you never run out of space.
Operating System – The Acer Predator is pre – loaded with the latest Windows 10 operating System, with a 64 – bit architecture!
Battery Life – This laptop features an outer – worldly battery life! It has a 4–celled battery, which can enable gamers to play video games for up to 9 hours uninterrupted on a single charge.
Colour – Because all gamers are hardcore, the only colour that this laptop comes in is matte black blended with red.
So, what is the Acer Predator 300 i7 suitable for?
This laptop can be used for anything your heart desires! With specs like the ones this has, it can run a multitude of applications and softwares without a hitch! But the main aim of this laptop is uninterrupted long duration gaming sessions.
How to Cage the Predator?
You can cage the Acer Predator 300 for Rs.1,49,999! This laptop is a brilliant buy for those who wish to get a new laptop with myriads of top of the line features, excellent display, and an uninterrupted stream of games and applications.
Furthermore, if you are a real gamer and really needs this laptop by your side but the price is high then glance at the offers under the upcoming Flipkart's Republic Day Sale which might turn your dream of having this gaming beast come true.
What are the Pros of Buying the Acer Predator?
As you probably know by now, the Acer Predator 300 i7 is a wonderful buy! There are a lot of benefits and pros for buying this laptop. Here are some of them:
Incredible Battery Life (9 hours)
Incredible Speed (8 GB RAM)
High Resolution All Around (Full HD 4K display)
Lots of Space (128 GB SSD and 1 TB HDD)
What are the Cons of Buying the Acer Predator?
There are not a lot of cons when it comes to this laptop actually. It is one of the best laptops on the market currently. The only down side of this product is its hefty price tag. Value at INR one and a half lacs, this may seem out of budget for many users and customers. But considering the offers from Flipkart and Ali Express coupons, that can help make buying this laptop a little easier!
What do the critics have to say about the Acer Predator?
The Acer Predator 300 i7 has passed every test of assurance and quality with flying colours! In fact, Flipkart has even given it its mark of approval by labelling it Flipkart Assured. The laptop has even got a critics rating of over 4.5 stars out of an available 5 potential stars! Moreover, a lot of gadget review web sites alike have also hailed the features and specifications of this laptop and lauded it for how good it is. The Acer Predator scores an average of 9.2 stars out of 10 stars on several user-based review web sites! Even critics from Economic Times and Gadgetsnow have praised this product and said it is a must have for any gaming addict!
Final Verdict:
On the whole, the Acer Predator 300 i7 is a very liked product and the slightly hefty price tag is certainly justified, considering the variety of splendid specifications! This model gives users so many cool specifications like a full 4K HD display, extremely long – lasting battery life, ample storage, lighting fast RAM and a toughened casing. The outside shell of this laptop is also extremely durable and hardened for extra protection against damage!