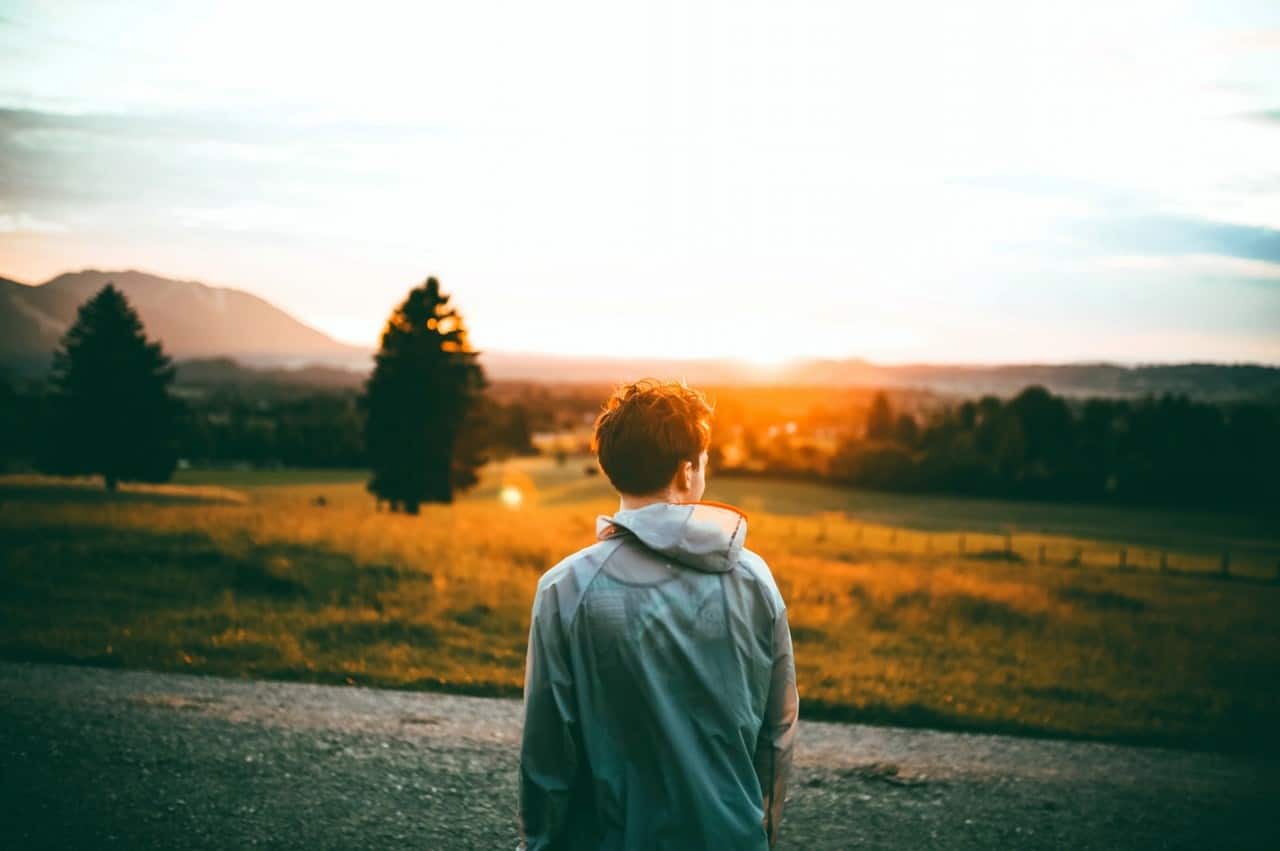 Whether you're waiting for warmer weather or looking to cool down, it can be hard to know what to put on in those transitional seasons. When winter turns to spring and summer into autumn, we all fall victim to shivering in shorts or lugging around a big coat during a sudden hot snap. Luckily, a few tips are all you need to stay looking cool, whatever the weather.
Jackets for all seasons
It's not always as simple as shrugging on a jacket and braving the elements. There are so many kinds of jackets out there, so finding the perfect one can be confusing. A smart plan is a denim jacket for spring, with the blue giving a cool sunshine feel, and a leather jacket for the transition into autumn.
Less overcoat, more overshirt
An overshirt is essentially a thicker shirt that keeps you almost as warm as a light jacket. Whether it's a hipster-friendly plaid number in a dense, heavy fabric, or the more rough and ready material of a classic military overshirt, these are the way to go for transitional wear. You'll still find lots of variety in the colours and styles you can get in an overshirt, making them the perfect addition to any wardrobe.
In praise of the humble hoodie
While men's hoodies might not be the first idea that comes to mind when thinking about seasonal style, they can give a cool edge to an outfit if used correctly. Hoodies with a smartly minimalistic look, like the men's hoodies from Tu, can sit snug under a jacket or overshirt. The blazer and hoodie combo is another winner if you pull it off just right.
Keeping it breezy in chinos
While a decent pair of jeans is going to get you by whatever the weather, you can add a dash of style by opting for some chinos. While the tan chinos look is a summer staple, the material's solid yet airy enough to be an even better fit for transitional weather.
The golden rule is to opt for brighter colours come springtime, and save those navy or black chinos for autumn's cooling off. They're superbly versatile and can be paired with anything else mentioned so far, but luckily have that smart-casual edge even your best jeans are lacking.
Know your knitwear
A sweater or jumper is a smart plan for the transitional weather, but it's once again a case of knowing the best season for you. There are tons of knitwear options out there, and the general idea is that a turtleneck or chunky cable knit will do you well leading into winter, while a thin cardigan, shawl neck or crew neck is a springtime must. Go the extra mile in seeing which collar style suits you best, too. A V-neck gives you a scholarly look, while a rollneck is pure retro, so experiment and see what feels right.