I usually don't care much for kitchen utensils and have never written about them before, until I saw the Meeting Knives designed by Mia Schmallenbach.  I'm not exactly sure why they're called Meeting Knives, but maybe it's because they all "meet" in one place and are stored in the bigger knife?  Or maybe it's just a name? (I'm leaning more towards just a name).
The  Meeting Knives come in a 4 piece set, including a paring knife, a carving knife, a chef's knife, and a filleting knife, all neatly tucked inside each other. Personally, I think the collection looks very elegant. More importantly, though, is that they're actually a full scale retail product which can be ordered online; they aren't just a another concept product like we see so often.
Meeting Knives in Action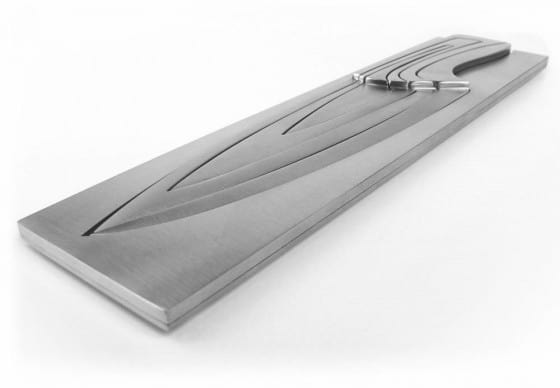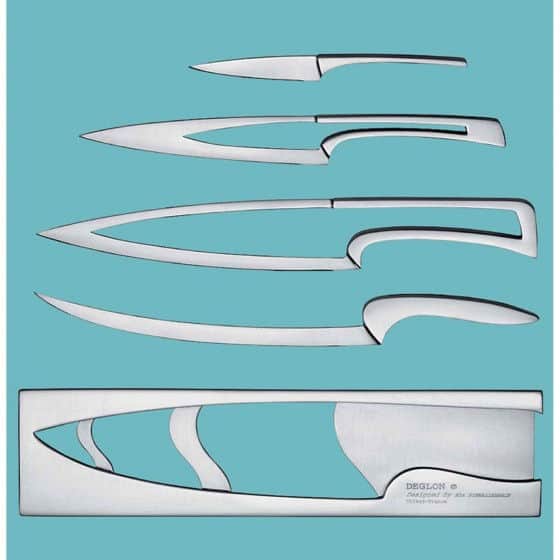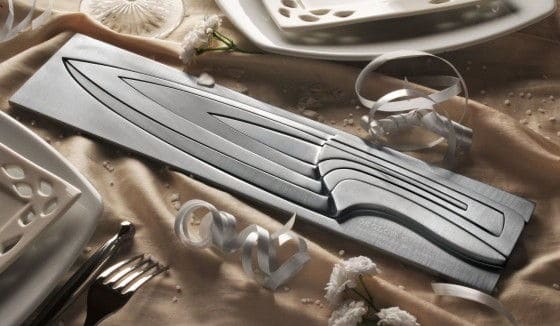 The Meeting Knife 4 piece set can be ordered directly from Amazon for $999 USD. The price is a bit steep, but I guess you can't really put a price on "cool".