Introduction of Wondershare PDFelement
Wondershare PDFelement is a PDF software that provides user-friendly and convenient PDF solutions. Its sophisticated program and modern technology allow users to edit, create, convert, and sign PDFs more quickly. Its pdfelement for mac is very effective because of its many functions and workability with Windows and Mac. It also offers reasonable pdf solutions for IOS and android devices. Its program supports document cloud functions that are easy to operate. It has various parts like Edit PDF, Annotate PDF, Convert PDF, PDF Form, Sign PDF, and OCR, which can be used to view PDFs, fill out forms, sign documents electronically and convert PDFs to other popular formats. This article described briefly what is ocr, what is ocr pdf, why need it and how to pdf element support or pdf, etc.
What is OCR?
OCR stands for Optical Character Recognition. It is a widespread technology that converts scanned, handwritten, printed, or typed characters into a digital version. This PDF solution for importing data is frequently used in various types of paper-based information such as invoices, passports, documents, business cards, letters, and printouts. When a text is digitized, you can search and edit it online. The storage is smaller, and papers can also be online. If you scan a photograph of a printed or handwritten page converts to a bit-mapped TIF file. When it's shown on the screen, it becomes readable, and you can read it.
On the contrary, the computer sees a collection of white and black dots. Additionally, it examines each line of the image to see if a group of dots corresponds to a specific number or letter. Its formatting Elements include headers, footers, graphics, footnotes, page numbering, and captions. With OCR, pdf elements make you recognize text from PDF documents, and it preserves and reproduces document layout.
Why need OCR PDF?
Edit scanned PDFs or image-based PDFs.
After completing OCR, PDFelement allows you to edit scanned and image-based PDFs like a word document. When you add new text, the appearance of the original typefaces includes the scanned pdf, and the image can be replicated on a computer.
You can comfortably convert scanned and image-based PDFs using OCR in Wondershare PDFelement to various editable, selectable, and searchable formats like Microsoft Office formats and PPT.
Extract data from scannable PDF
It allows manual data entry to fade into obscurity, and by PDFelement, you can selectively extract data from scanned PDFs and image-based PDFs. It also pulls data from PDF form fields after performing OCR.
If you need to look through a large case but have scanned documents and image-PDF file stacks, you can use the PDFelements batch OCR feature to convert several scanned PDF files into editable and searchable PDF files.
How does the PDFelement Support OCR PDF?
Wondershare PDFelement is an easy-to-operate PDF tool that enables access to an extensive suite of PDF tools for users who need a complete solution. It is used on all devices, from desktop to mobile, to the web. This PDF editor has proper functionality and cloud enhancements and helps change the text formats, graphics designs, watermarks, digital signatures, and just about any other characteristic of a PDF document. Wondershare PDFelement supports conversions between PDFs and hundreds of file types and is an excellent solution with a complete set of tools that helps to read, edit, convert, annotate, sign, and share PDF files. This PDFelement makes working with PDF files more manageable and securely create high-quality PDF documents and forms. There are numerous ways for Wondershare PDFelement to support OCR in PDF, but four main methods are mentioned below.
Numerous languages in more than 20 languages are supported by PDF elements OCR and make great multilingual software platforms worldwide. If you don't speak English, don't worry, it helps other vital languages.
Wondershare PDFelement uses optical character recognition to convert image documents into editable PDFs. Here, you can effortlessly search for specific documents by using keywords. For instance, scanning thousands of invoices and finding a particular account would be accessible without thumbing through large files.
It is a high-quality PDF tool that can automatically recognize text, images, and numbers in your PDF while maintaining the original layout.
Its OCR PDF characteristics remain the ideal way to convert those image files into an editable and searchable document within just a few minutes. It is a fast and reliable OCR engine powered by Abbyy because of its conformance to the document layout, making the converted document look like the original.
Steps to use PDFelement OCR PDF
Step 1: Add Files
Firstly, You need to on your desktop or PC, then install the Wondershare PDFelement program and open it. Find out the desktop icon and click this icon and click "Open File" on the homepage as well.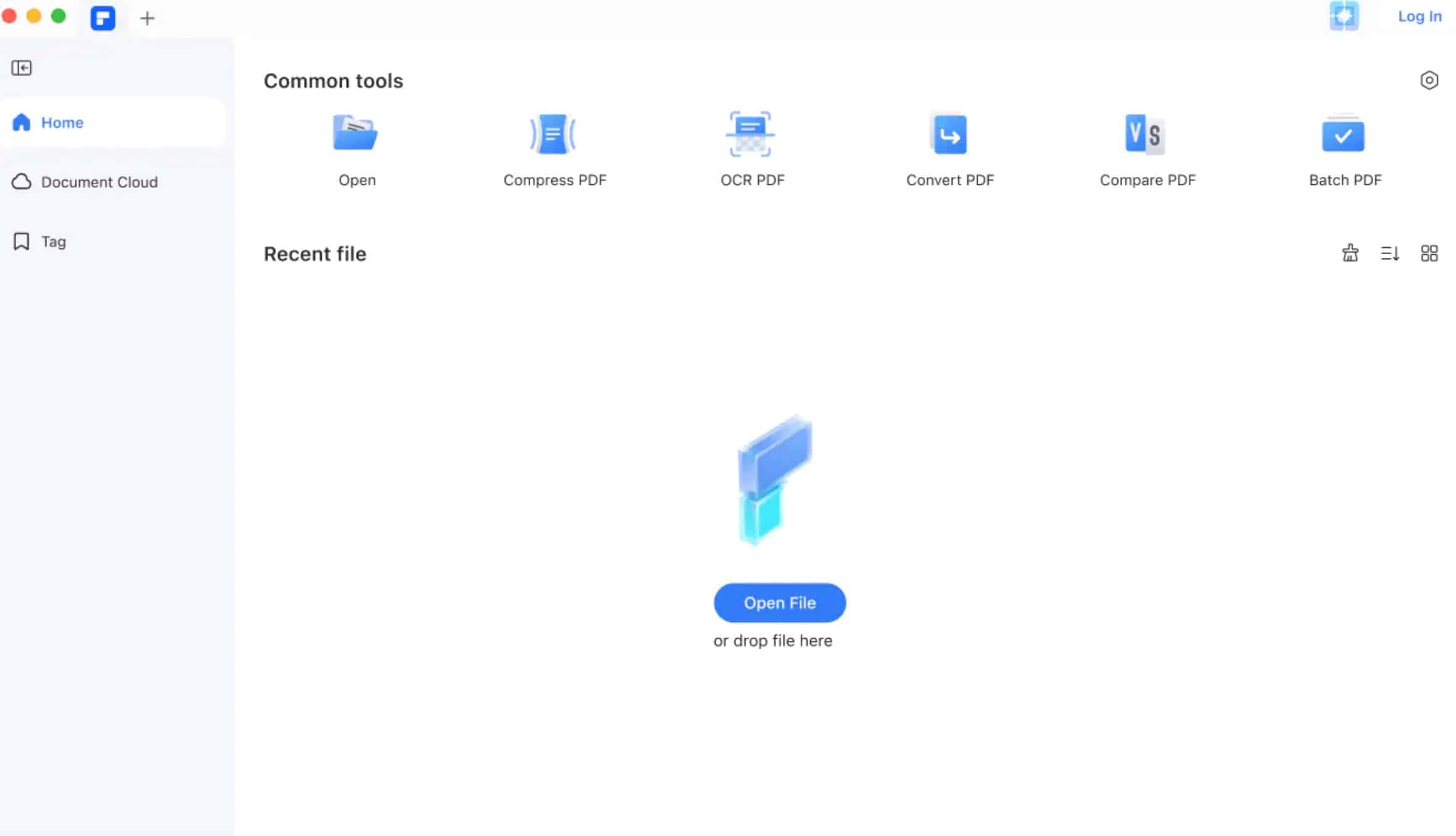 Step 2: Perform OCR
After adding the file, a pop-up notification will appear to perform OCR of the scanned image. Now, you need to click the execute OCR button to begin.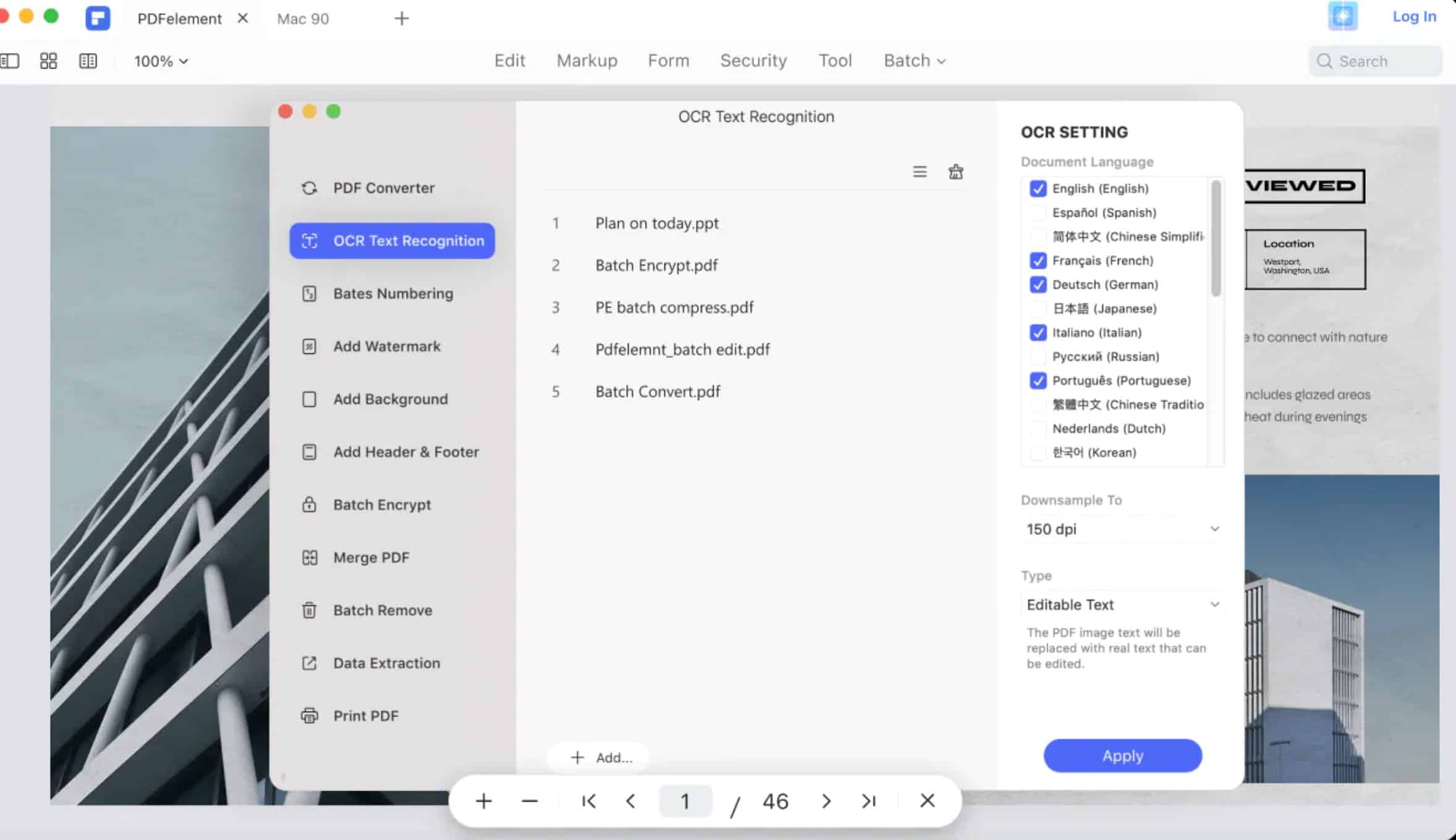 Step 3: Perform OCR
After the OCR finishes, you get access to edit the PDF by opening the Edit tab to begin.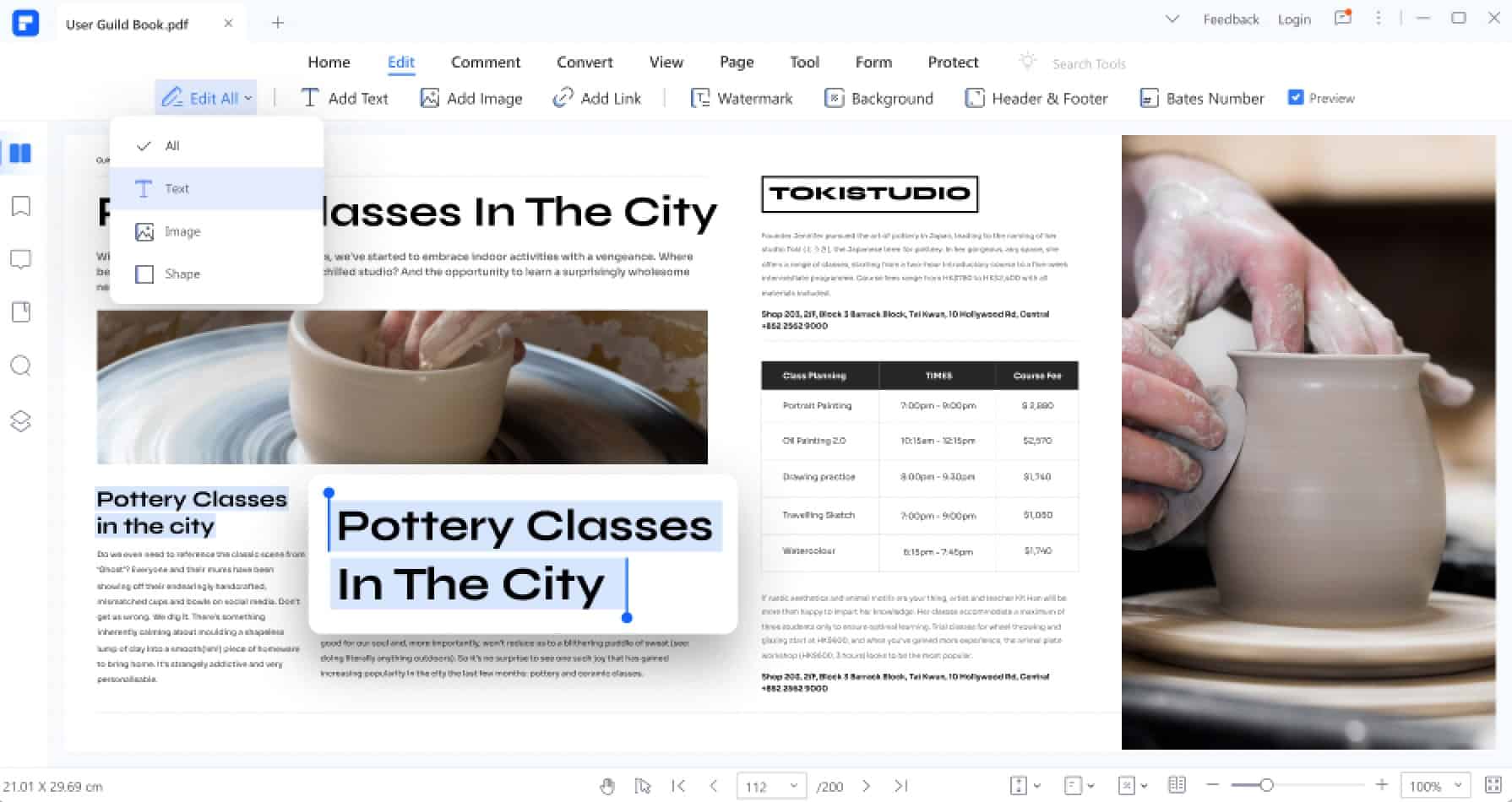 Conclusion
Now, you know perfectly what OCR is and what is ocr pdf. You can try editing your PDF or scanned documents with this. Wondershare PDFelement is an excellent online optical character recognition tool with beautiful features like free batch OCR of scanned images on Windows, simple OCR, and multiple languages support, making it the go-to PDFelement for Mac. PDFelement converts images easily to PDF, Word, and Excel formats by using the OCR program and converting scans in any form to MS Word. In a word, it is an easy-to-use PDF tool. Its incredible functions and several terminal systems make it simple for users to operate on any device, and individuals do not feel under pressure while using PDFelement on their devices. Wondershare PDFelement can become a substitute for Adobe Acrobat and offer enterprise-grade PDF capabilities and a perpetual license. Let's click to try Wondershare PDFelement free!