Picking up a Blossom blanket
In need of a new throw for my bed, I think I made a pretty good choice going with a luxurious option from American Blossom, who make these glorious American-made organic woven blankets. The family-owned business has been making them since 1850 and it shows, as the 100% organic cotton wraps snugly onto my bed, making it right at home. Plus, the 'American Harvest' and 'Patriot Blue' color schemes fit with most themes of a bedroom. Personally my setup required a blue throw blanket.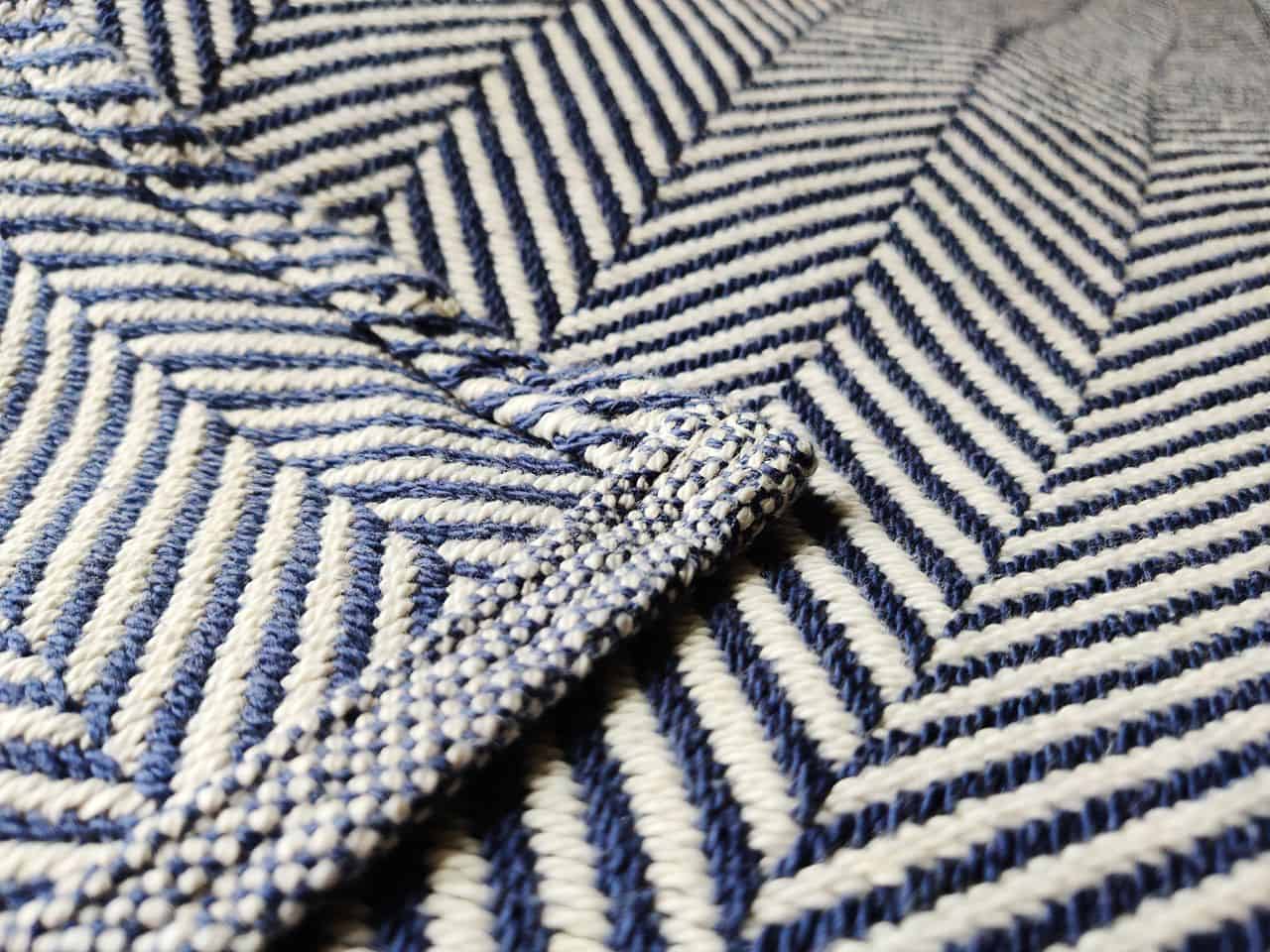 Why'd I buy a blanket in the summer, you may ask. Well, this heirloom quality woven blanket is not only insulating like it should be during a winter night, but also super breathable for a summer morning slept in. Overall a very worthy investment for many years to come, all year round. You also may be wondering what other uses you could get out of one of these blankets.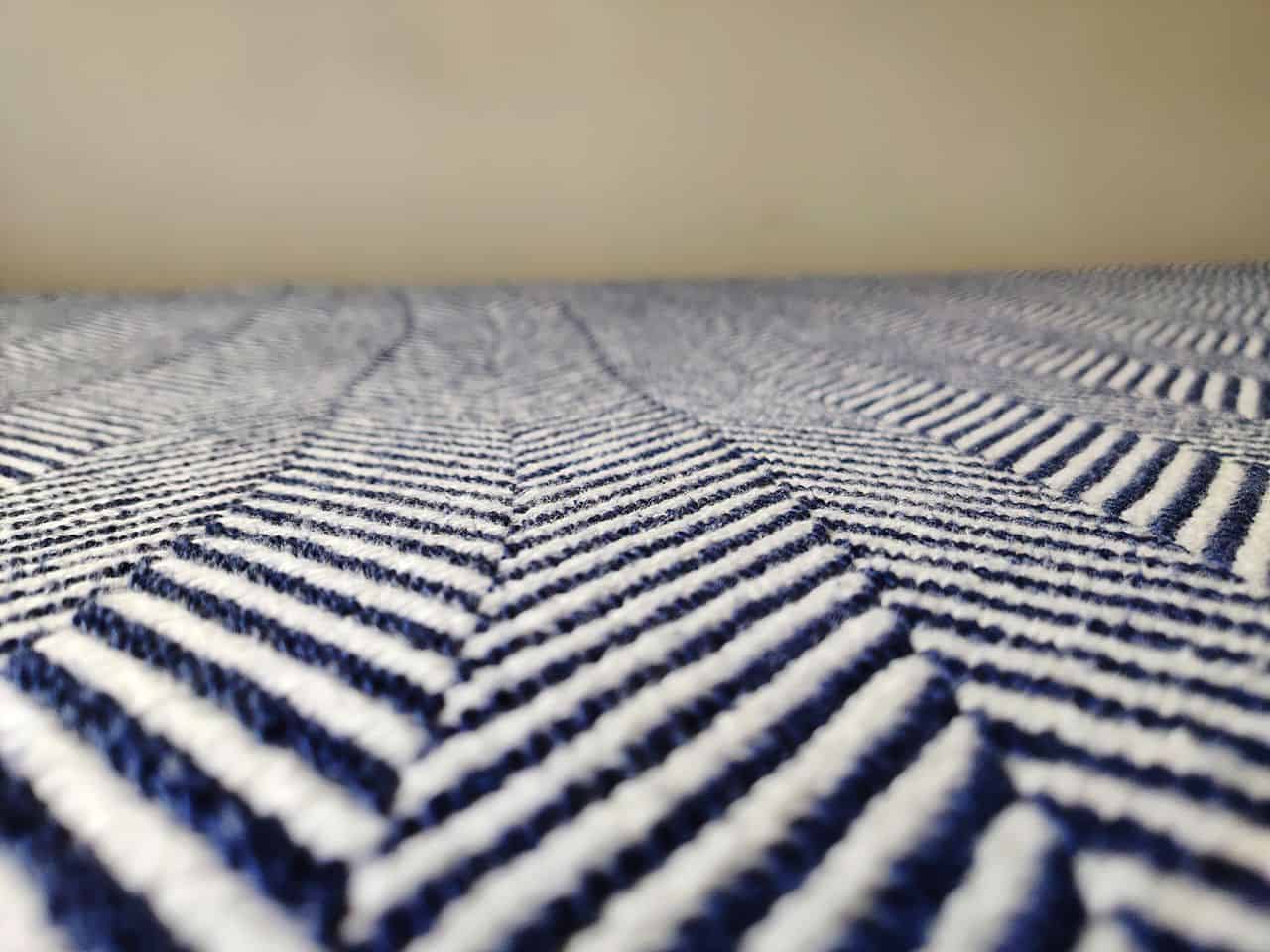 Take it to the movies
Movie theaters can get a little cold sometimes, so one easy solution to this is to bring a woven blanket with you. A woven blanket can come in all shapes and sizes, so having one that fits into a small bag is far from out of the question. A nice blue throw blanket should do the trick and won't be too noticeable; it's practically the most practical and discreet way to get as cozy as possible in your cinema experience.
Picnic time
A big field of grass may look lovely for a picnic spot, but it doesn't always feel that great to sit on. The ground doesn't care about your comfortability, but a lovely woven blanket does! It may seem like an obvious part of the picnic, but a good blanket can be the difference maker between a good outdoor event and a great event.
Creating your own fortress
With a good balance of insulation and breathability, a woven blanket in conjunction with some furniture and maybe a pole will be the perfect little home within a home for children and adults alike to enjoy. An indoor fort spices up a sleepover, and is a good way to bond with your kids. Pair a blanket with some fairy lights, maybe even a ball pit, and some more blankets on the floor, and you've got one comfy den that'll be very snug to sleep in.
Baby shower gifts
This is becoming more children-themed by the minute. Baby blankets hold emotional weight and plenty of sentiment attached to them. A well-chosen blanket for a baby is really important for their naptime, and to calm them down. Woven blankets are perfect for babies because of their smooth texture – and better yet, you can weave your own without the need of a giant loom.
A bed for your pet
Cats and dogs love to sleep on top of your bed, so why not make their own space for them? Even though they may not use it and will continue to sleep on your bed regardless, it's a nice sentiment that your pet will (probably) appreciate. If anything, it'll be comfier than that cardboard box that they love.
A custom gift
Unique gifts are hard to come up with, so purchasing or even weaving a blanket may be an optimal solution. Blankets are highly functional and are quite a personal gift that anyone can appreciate. Picking different styles and colors is also another way to personalize the woven blanket, and can be customized depending on the occasion. Whether it's a national holiday, a birthday or even something like a bridal shower, there are designs that can fit the occasion without being limited to just that event, which will show just how much you care.