Any traveler, veteran or rookie, knows that there comes a certain point in all vacations when you wind up too tired (and likely hungover) to actually do all the vacation plans you may have made. It's hard work having so much fun, and everyone eventually hits their limits after a few days rushing from restaurant to bar to club to museum to attraction. Fortunately, a smart traveler such as myself plans in advance, and they choose a base of operations like the Westin Playa Bonita where you can experience all the luxury and relaxation and fun that your chosen destination offers without even leaving the grounds. This was the case for me halfway through my adventures in Panama, when I woke up in my Westin Playa Bonita ocean view suite, weary from the previous day's travels, and decided that like Bruno Mars, today I wasn't going to do anything. And I was going to do nothing in the most amazing way possible.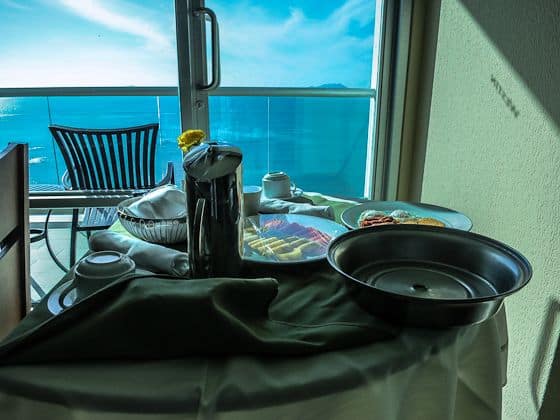 The miracle of 24-our room service means that I can make a call without leaving my bed, and with very little effort, wake up to discover the Westin Playa Bonita staff has already prepared my recovery meal and has it sitting and waiting fresh for me. I'm sure I must have gotten out of bed to let the delivery person in the room, but I'm pretty sure I was still asleep when I did it, and thought I was actually opening the door for a talking pelican, swimsuit model Brooklyn Decker, and former U.S. President Dwight D. Eisenhower. Anyway, Ike apparently knows that I needed fresh squeezed orange juice, coffee, and a plate of fresh tropical fruit, prepared the way I liked them, so I'm glad my great-grandmother voted for him.
While recovering, I looked over my welcome letter from the Westin Playa Bonita Public Relations Manager. Most resorts offer the "if there's anything we can do for you, just ask" guarantee, and I am constantly impressed by their commitment to this belief, as well as their incredibly nice stationary.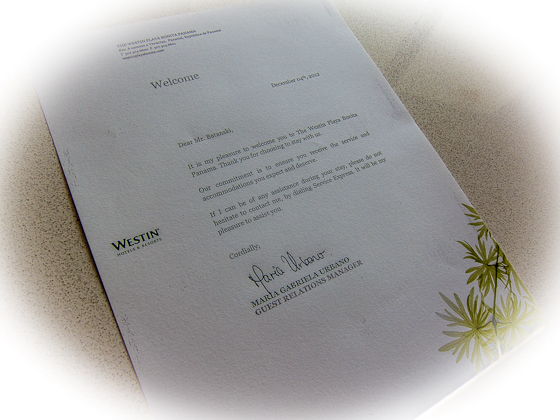 I was severely tempted to stay in the Westin Heavenly Bed and watch Panamanian telenovelas on the 42-inch LCD TV all day, but that would have made for a boring story, so I dragged myself up and decided to explore the Westin Playa Bonita resort. I found the state-of-the-art fitness center, where people much more dedicated than I can sweat out their toxins, and a beautiful business center for meetings and conferences. I thought about how difficult it must be to have to try to focus on work in such a beautiful place then realized that by thinking about that, I myself was thinking about work. Then I felt confused and had to sit down.
After much debate over whether the poolside bar or the beachfront Sensory Spa by Clarins with the sauna and Turkish bath would be a better first destination, which was surely the most nerve-wracking decision of my life. I decided to trust my instincts and let the Westin Playa Bonita masseuses take my mind off my confusing theoretical conflicts.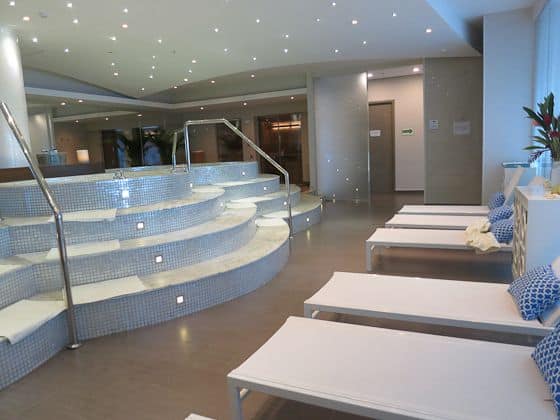 The Westin Playa Bonita full-service spa features seven cabins for treatments, facials, and massages. Feeling the need to cleanse and exfoliate, I went in for the full-service treatment, and I was treated like royalty by some of the finest spa staff I have ever encountered. My only complaint is that the receptionist did not offer to hold my umbrella drink and let me sip from a straw while I was getting a back rub. The people at the CasaMagna Marriott Cancun Resort would not do that either for some reason.
Afterwards I met some fellow writers at the Oasis Bar terrace, where we discussed the many offerings of the resort in comparison to others we have all visited.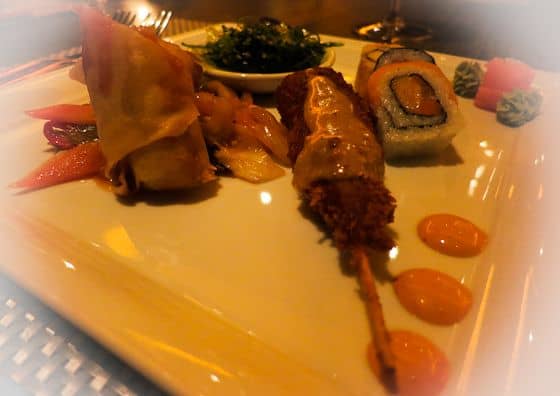 The battle raged on as we enjoyed pan-Asian cuisine at the Asiana restaurant, one of seven restaurants and lounges located around the Westin Playa Bonita. Fortunately for those around us, the food was so good we couldn't even speak, let alone argue. After dinner, I decided to get some work done, and arrangements were made at the on-site Gamboa Tours travel agency to see the Embera Indian Village. Then, risking my life and ignoring my mother's warnings, I decided to live life on the edge and hit the pool less than 30 minutes after eating.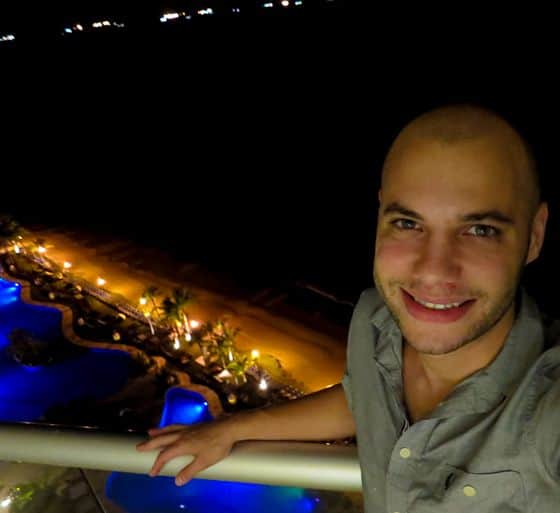 Without a stomach cramp, (I TOLD you, Mom!) I lazily drifted through the LED-lit pools, pausing occasionally to drink and eat snacks at the poolside bar. I stuck it to my country ordering plenty of Havana Club rum mojitos. Latin dance music thumped from a nearby DJ at a private party closer to the beach in a large cabana. As a downside to my perfectly relaxed day, I hadn't engaged my brain at all thus far, and so I was unsuccessful in planning my approaches. Live to fight another day, as it goes. After a hot shower in my suite's oversized tub, I took a couple moment's to reflect on my day in the suite's lounge.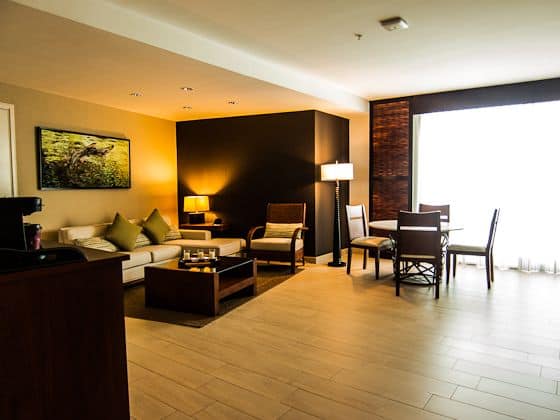 I hit the Westin Heavenly Bed again, knowing that tomorrow would be business as usual. There's a lot to be said about the art of doing nothing. It refreshes the mind and the body, and occasionally doing nothing can actually make you more productive. When you have a heavenly playground like Westin Playa Bonita, doing nothing is something you can be proud of.