I was recently flown to Atlanta by Autotrader to watch the NASCAR race and meet Brad Keselowski, whose car was sponsored by Autotrader, click here for a recap of that amazing experience. In that post I also mentioned Autotrader let us get a sneak peek at their "Must Test Drive" cars, we drove 4 of the 12 cars on their 2017 list.
At the time we were not allowed to talk about the cars because the list hadn't been finalized yet, but now the list is finalized and has been announced today.
What is Autotrader's "Must Test Drive" List?
Autotrader is a big website that caters to people looking to buy cars and they also offer reviews and expert advice. It's the same company that used to produce those newspaper looking magazines that would come out once a week (or once a month, I can't remember exactly), with owners and dealers posting their cars for sale. Thanks to the internet, customers looking for a car don't have to wait for that newspaper/magazine thing to come out, we can just go online and check out the cars we're interested.
However, looking for a new car can be a daunting task, with so many great cars available, I believe 300 new/updated cars come out every year. I'm in the business of cars and sometimes I even have a hard time when I'm looking to find the next new car for a friend or family member.
So we have lists like the "Must Test Drive" by Autotrader, however, it isn't like other car lists that name "car of the year", which only has one winner. As a matter of fact, the Must Test Drive list doesn't have a winner, it's just a list of cars that the editors at Autotrader think you must test drive, just to give you an idea of what's out there. Since the average age of a car on the road is over 11 years, according to Autotrader, people that are getting rid of an 11 year old car can easily get overwhelmed by all the options, trims, and tech gadgets that are available to consumers.
The criteria for the list is the car must be under $75,000 USD and must be the current or next model year (2017/2018) and must be available for purchase at the time the list is released, which is today.
What are Autotrader's 2017 Must Test Drive Cars?
There's no particular order to these cars, they're all winners, I'll start with the cars I did get to drive during my Atlanta trip.
**Prices in Canadian dollars**
2017 Audi Q7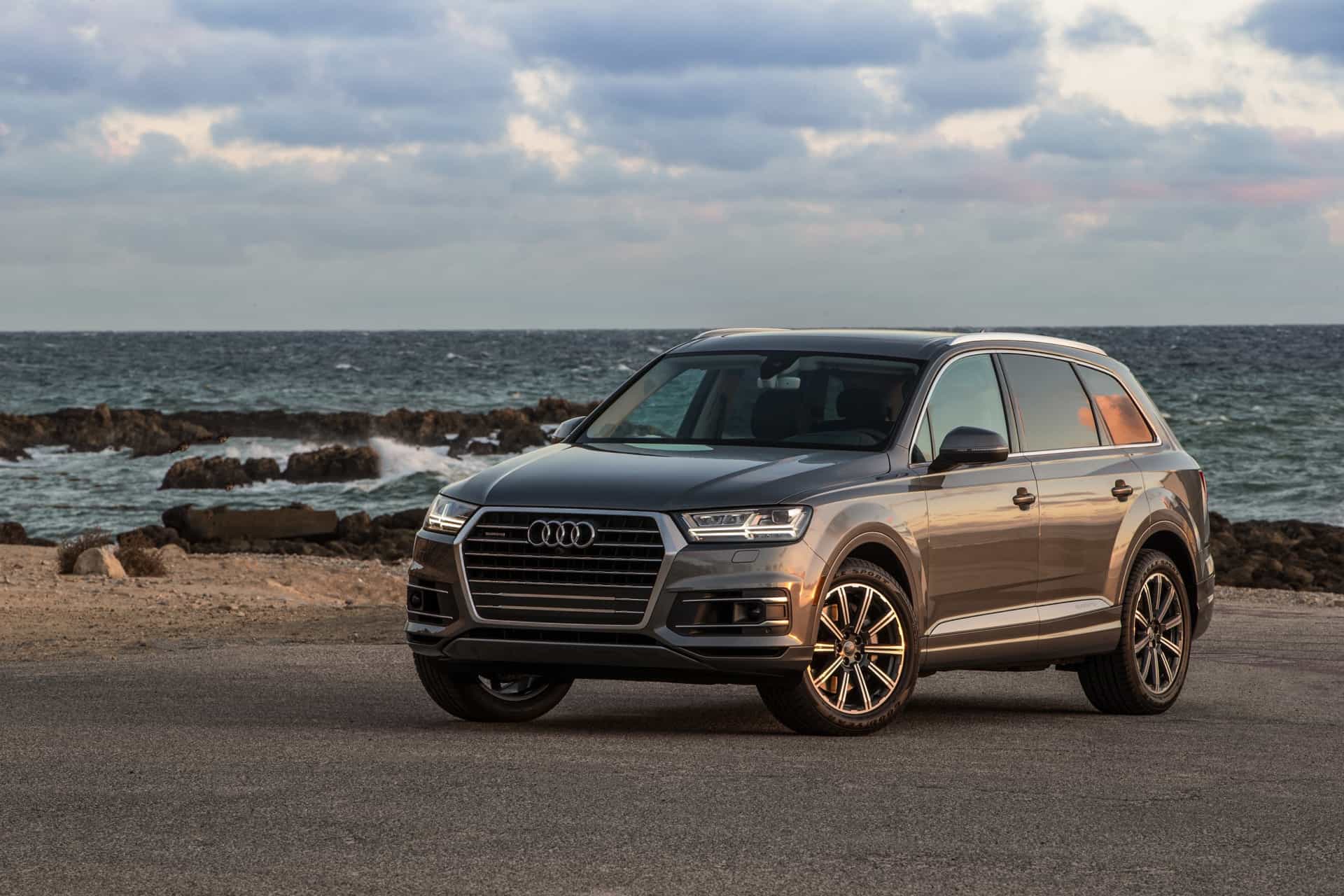 The Audi Q7 is a luxurious cross-over that's big enough for the whole family, with seating for 7 passengers. Canadian prices start at $61,900 for the base model and $74,200 for the fully loaded top of the line trim. Offered with a 2.0 turbocharged 4-cylinder engine producing 252 horsepower or a 3.0 liter turbocharged V6 333 horsepower. audi.ca
2017 Chevrolet Bolt

The 2017 Chevy Bolt is the first mass-market real world all-electric car, sure the Tesla Model S was here before, but the Bolt is a car the average consumer can afford and it has real world driving range. With an estimated 238 mile (383 kilometer) range between charges, it's a car even I wouldn't mind owning. The Bolt LT starts at $42,795 and Premier starts at $47,795, these prices do come down a bit with government rebates, which vary between different provinces/states. chevrolet.ca

2017 Chrysler Pacifica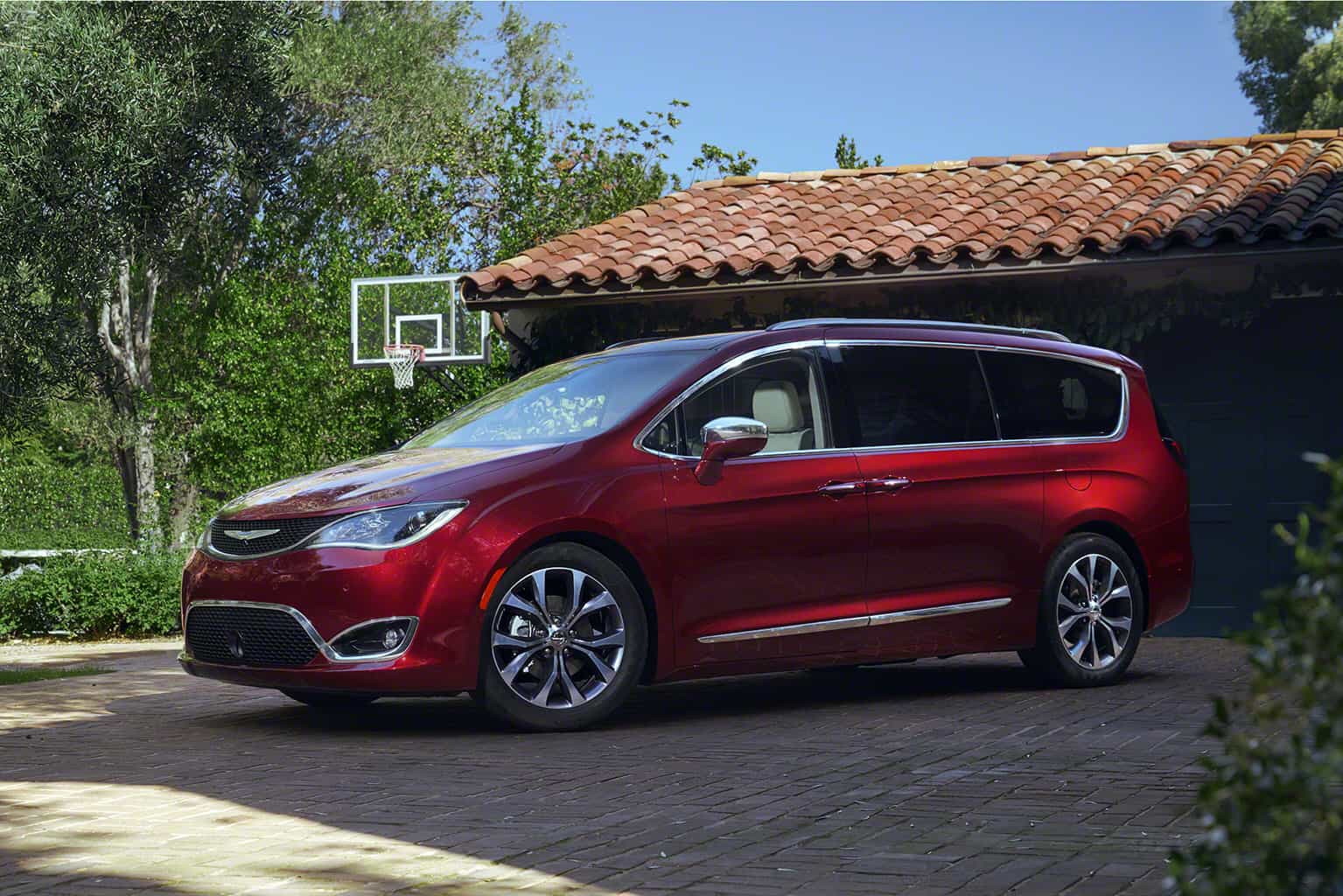 The Chrysler Pacifica is an all-new vehicle and has been well received by pretty much every automotive reviewer. It's a modern take on what a minivan should be, it looks pretty cool (for a minivan) and features a lot of gadgets and gizmos on the inside, it even comes with a built-in vacuum cleaner! The Pacifica is powered by a 3.6 liter V6, producing 287 horsepower, it is also the only minivan that offers a hybrid powertrain. Prices start at $36,495 and top off at $51,495. chrysler.ca
2017 Honda CR-V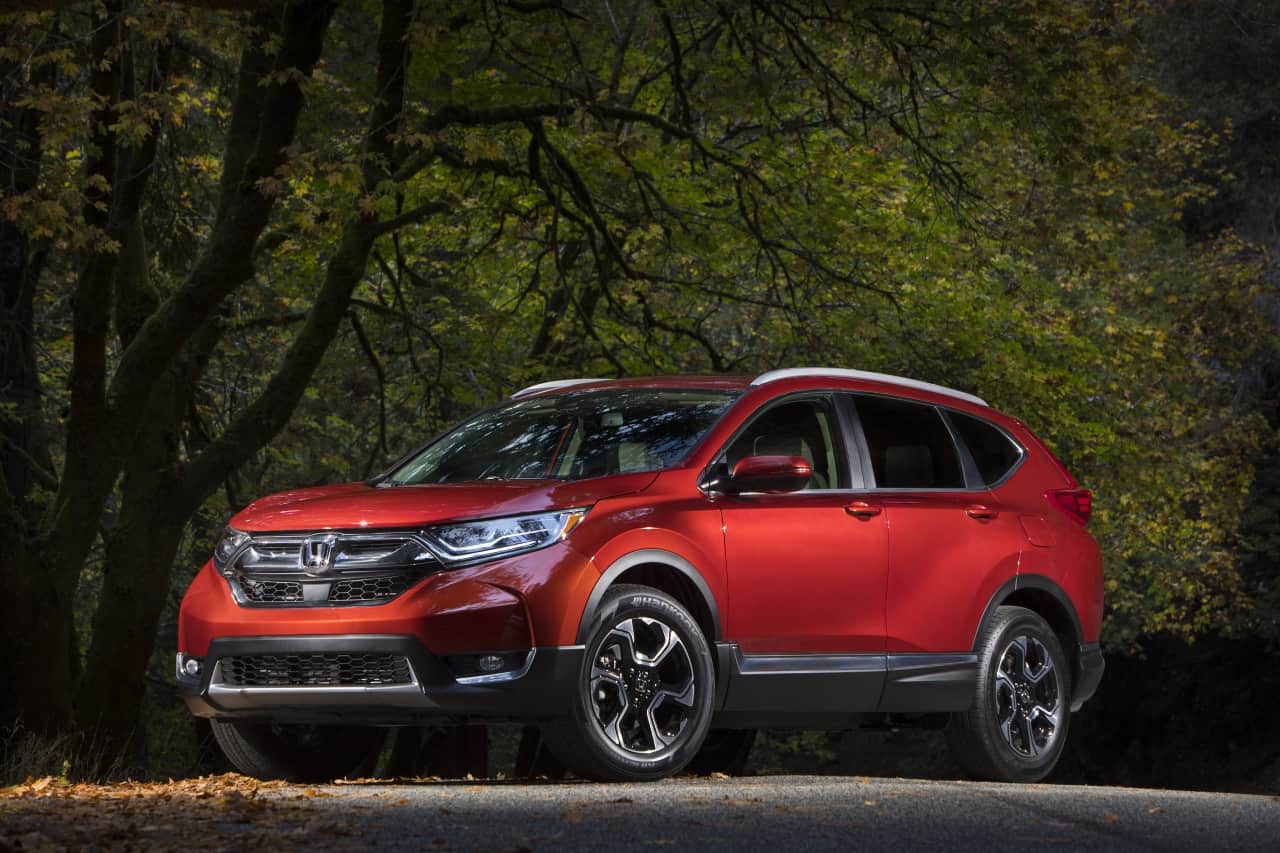 Honda CR-V is to cross-overs what the Civic is to small cars (although the Civic is now considered a mid-size car). I recently reviewed the 2017 CR-V, here, I think it's a pretty good family hauler. Prices start at $26,690 and top off at $38,090. honda.ca
2017 Ford F-150 Raptor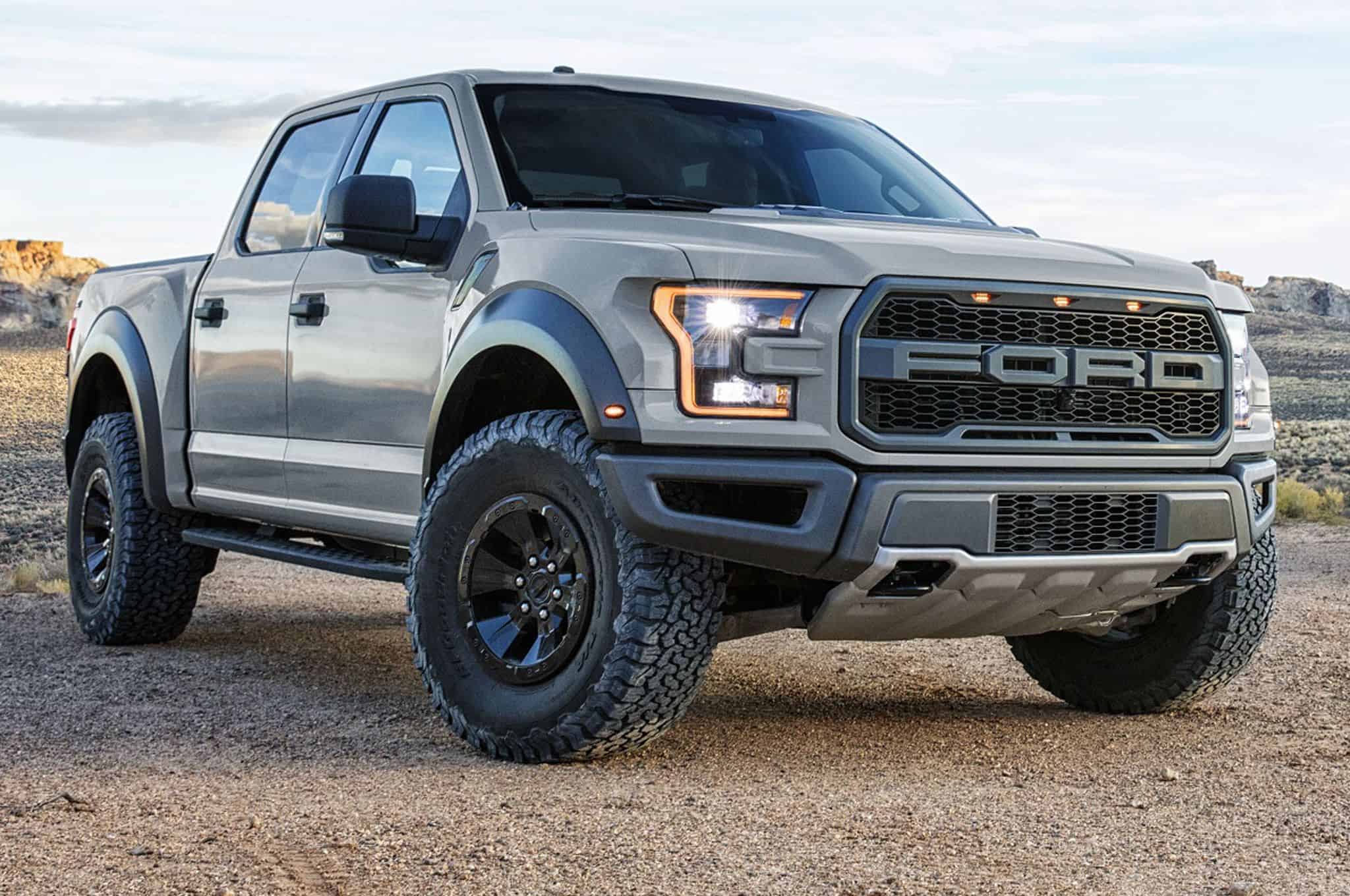 The new 2nd generation Ford F-150 Raptor is the baddest stock truck money can buy, not only does it look cool, it also performs very well on and off road, we'll be reviewing the Raptor this summer. With massive shocks and a reinforced underbody, the Raptor can pretty much go anywhere. Powered by a 3.5 liter EcoBoost V6 engine, producing 450 horsepower and 510 pound-feet of torque. Prices start at $68,399. ford.ca
2017 Jaguar F-Pace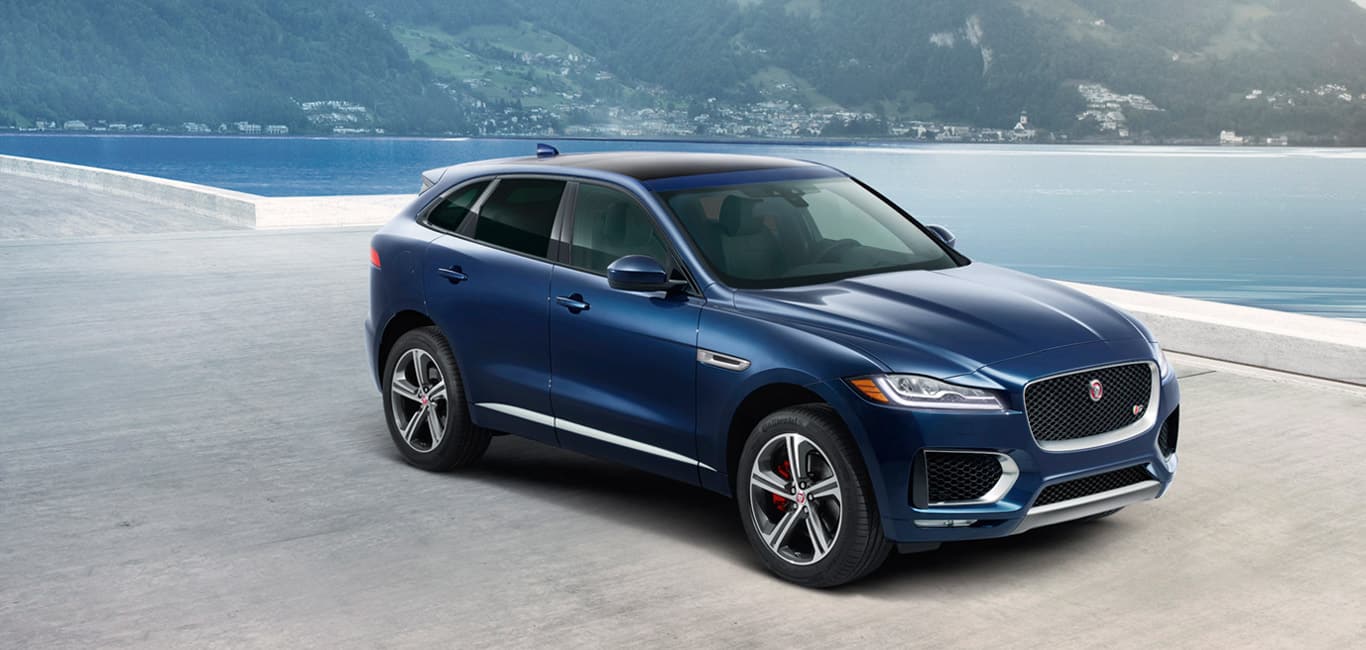 The F-Pace is Jaguar's take on the popular CUV/SUV segment, although it's not as capable as its siblings from Land Rover, for obvious reasons, the F-Pace is more of a driver's SUV and it can still perform pretty decently off-road, we'll also be reviewing the F-Pace this summer. A variety of engines are offered on the F-Pace, including a turbo 2.0 liter 4-cylinder diesel engine with 180 hp, a turbo 2.0 liter 4-cylinder gasoline engine producing 247 hp, a supercharged 3.0 liter gasoline engine that produces 340 and 380 hp in two different trims. Prices start at $51,250 and top off at $68,500. jaguar.ca
2017 Kia Sportage
The 2017 Kia Sportage features a bold new design that looks very futuristic. Like its stablemates from Hyundai, the Sportage has a very reasonable starting price and can be equipped with a lot of cool features that are sometimes only available in luxury cars. The Sportage is offered with either a 2.4 liter direct injection 4-cylinder engine producing 181 horsepower or a 2.0 liter turbocharged 4-cylinder engine, producing 237 horsepower and 260 pound-feet of torque. Prices start at $24,895 and top off at $39,595. kia.ca
2017 Lincoln Continental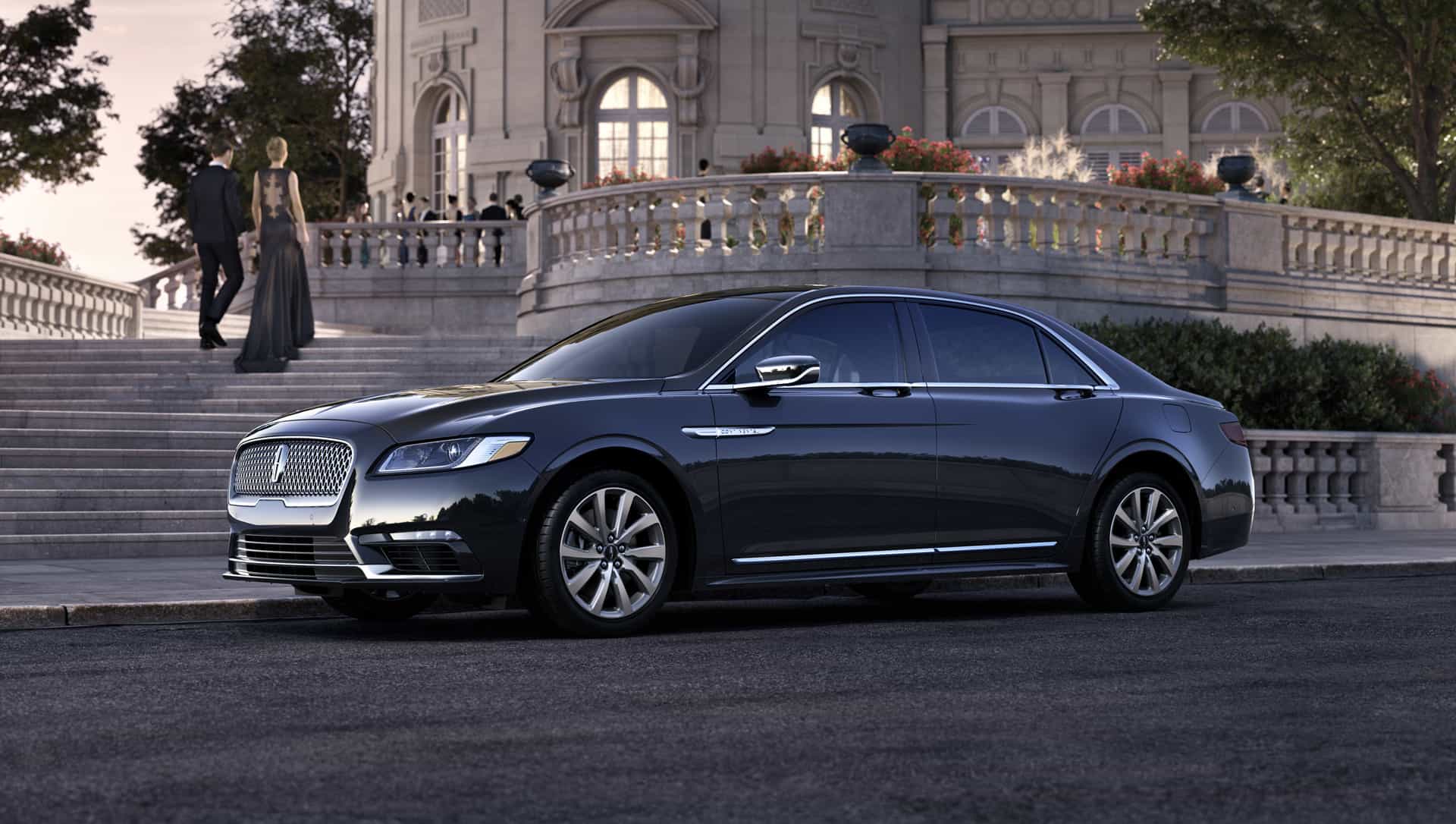 The continental is another vehicle we're scheduled to review in the next couple of months. The Continental is Lincoln's flagship model, there are high hopes for this car to bring back the glory days of Lincoln. The Continental is a very luxurious car, giving consumers an alternative in the large luxury sedan segment. Offered with either 2.7 or 3.0 liter turbocharged V6 engines, producing 335 and 400 horsepower respectively. Prices start at $56,900 and can and reach over $80,000 with all the boxes ticked. lincoln.ca
2017 Mazda CX-9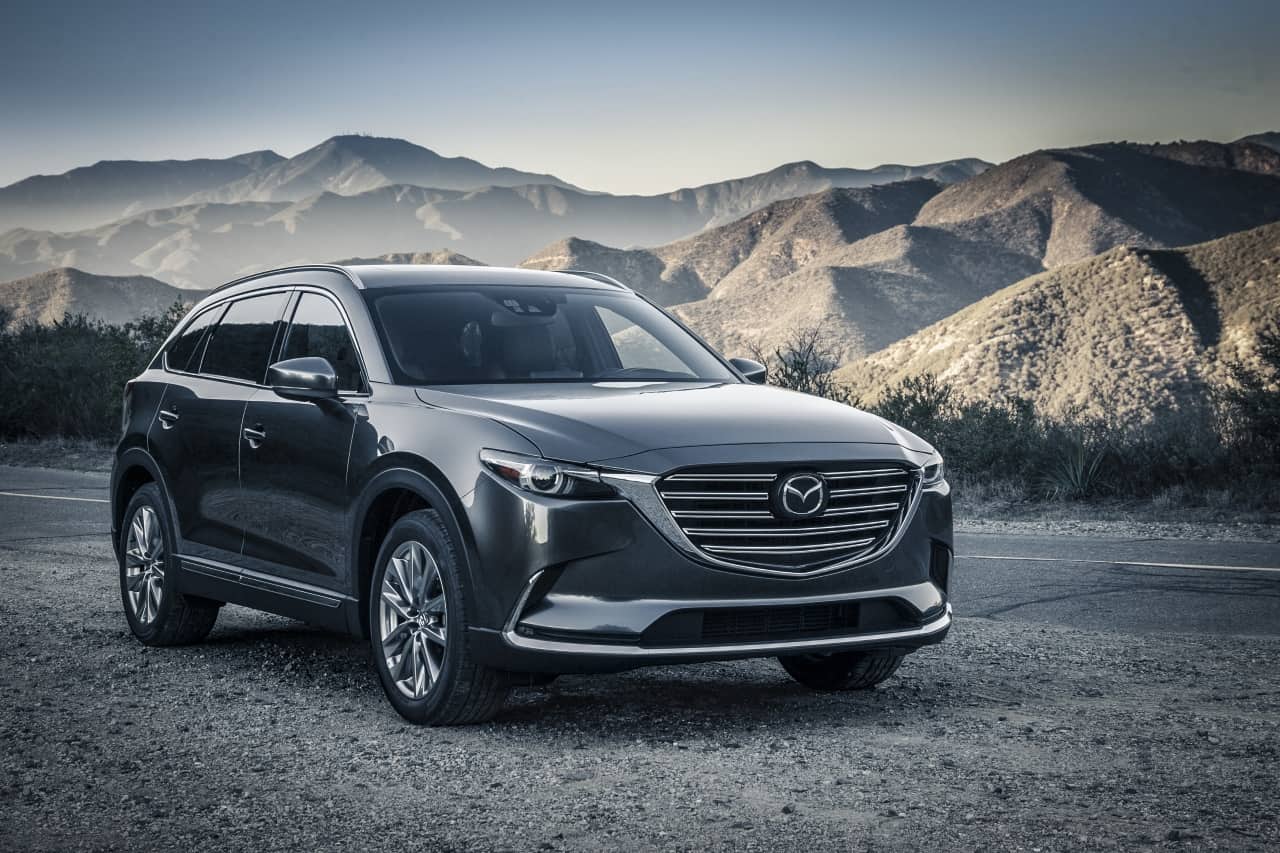 The 2nd generation Mazda CX-9 is one of my absolute favorite cross-overs, I reviewed the 2016 CX-9 late last year and absolutely loved it. It's the final vehicle in Mazda's lineup to receive the KODO design and it looks absolutely beautiful on the outside and inside. The CX-9, for the second generation, is only offered with a 2.5 liter turbocharged 4-cylinder engine (no more V6), but it's a pretty powerful engine, capable of producing 250 hp with premium fuel or 227 hp on regular fuel and 310 pound-feet of torque. Prices start at $35,600 and top off at $52,000. mazda.ca
2017 Nissan Armada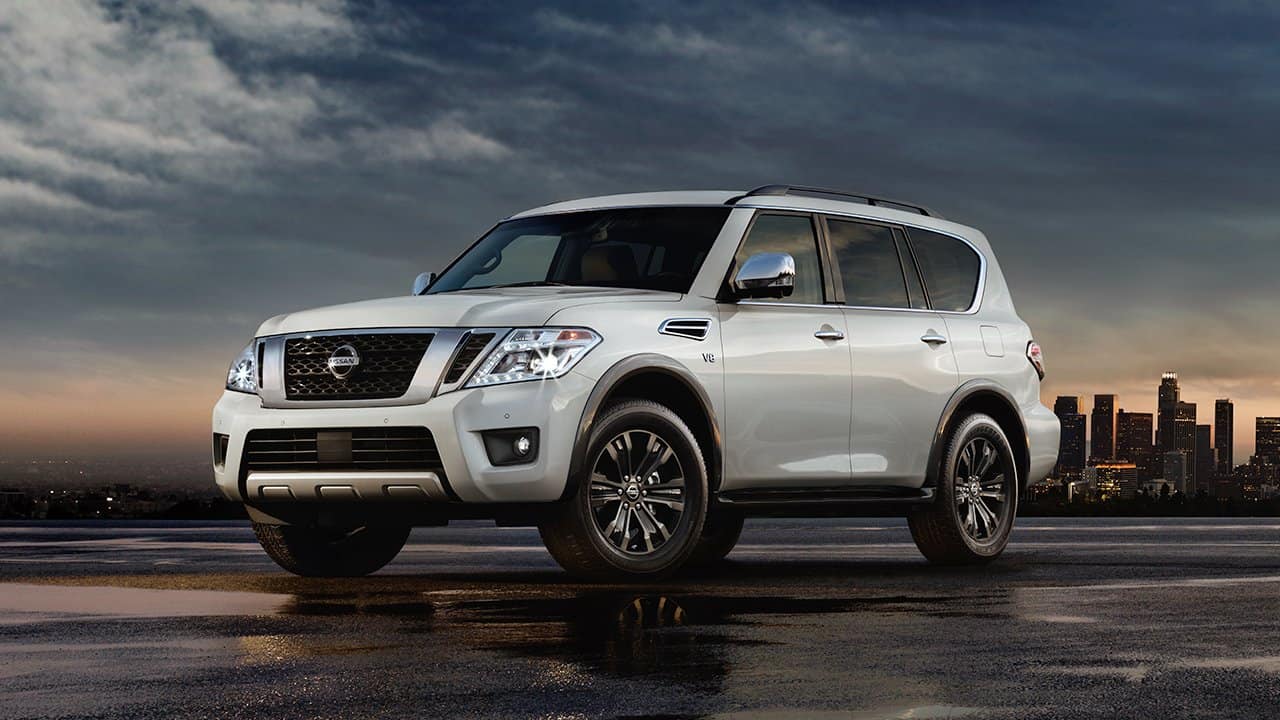 The Nissan Armada is the only vehicle on this list that offers a good old fashioned V8 engine. The Armada is Nissan's response to large vehicles by domestic manufacturers, like the Escalade and the Navigator. The only available engine is a 5.6 liter V8, producing 390 horsepower and 394 pound-feet of torque, it's also very thirsty! Prices start at $64,248 for the base SL trim and $69,998 for the Platinum trim. nissan.ca
2017 Porsche 718 Cayman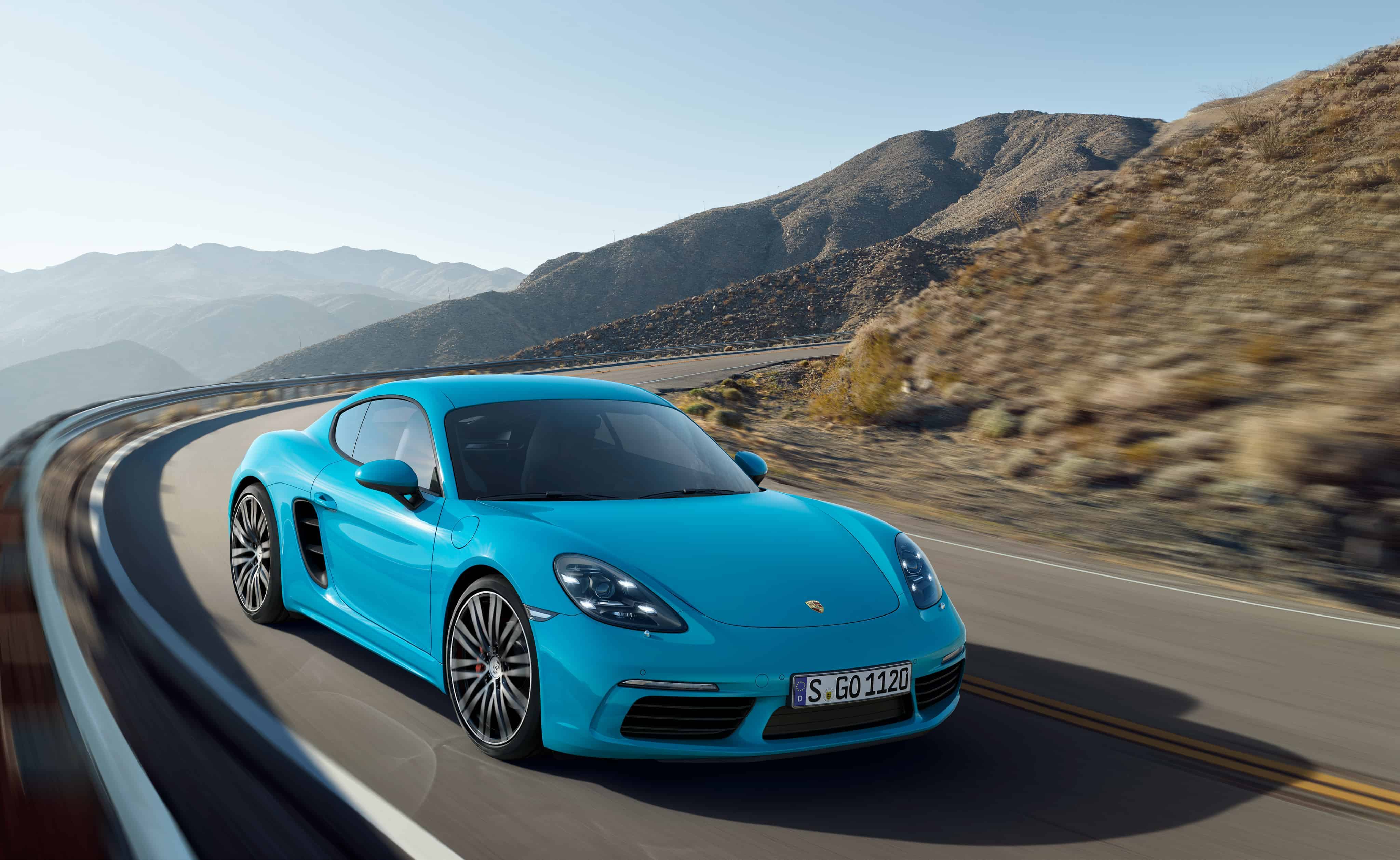 One of my personal favorite cars on the list is the new Porsche 718 Cayman. Although it loses the highly touted 6-cylinder boxer engine, the new turbocharged 4-cylinder engine produces more than enough horsepower for this little car, unfortunately the same can't be said about the sound produced by the engine. Those 4-cylinder engines in question are a 2.0 liter in the Cayman, producing 300 hp and 280 lb-ft of torque and 2.5 liter on the Cayman S, producing 350 hp and 309 lb-ft of torque. Prices start at $61,500 for the base and $75,600 for the Cayman S, but don't be fooled by these prices, if you want the good stuff in your Cayman, be prepared to pay a lot of money. I was able to get the price up to $159,055 with all the available options. That's another Cayman S worth of options with money left over for insurance for a couple of years! porsche.ca
2017 Subaru Impreza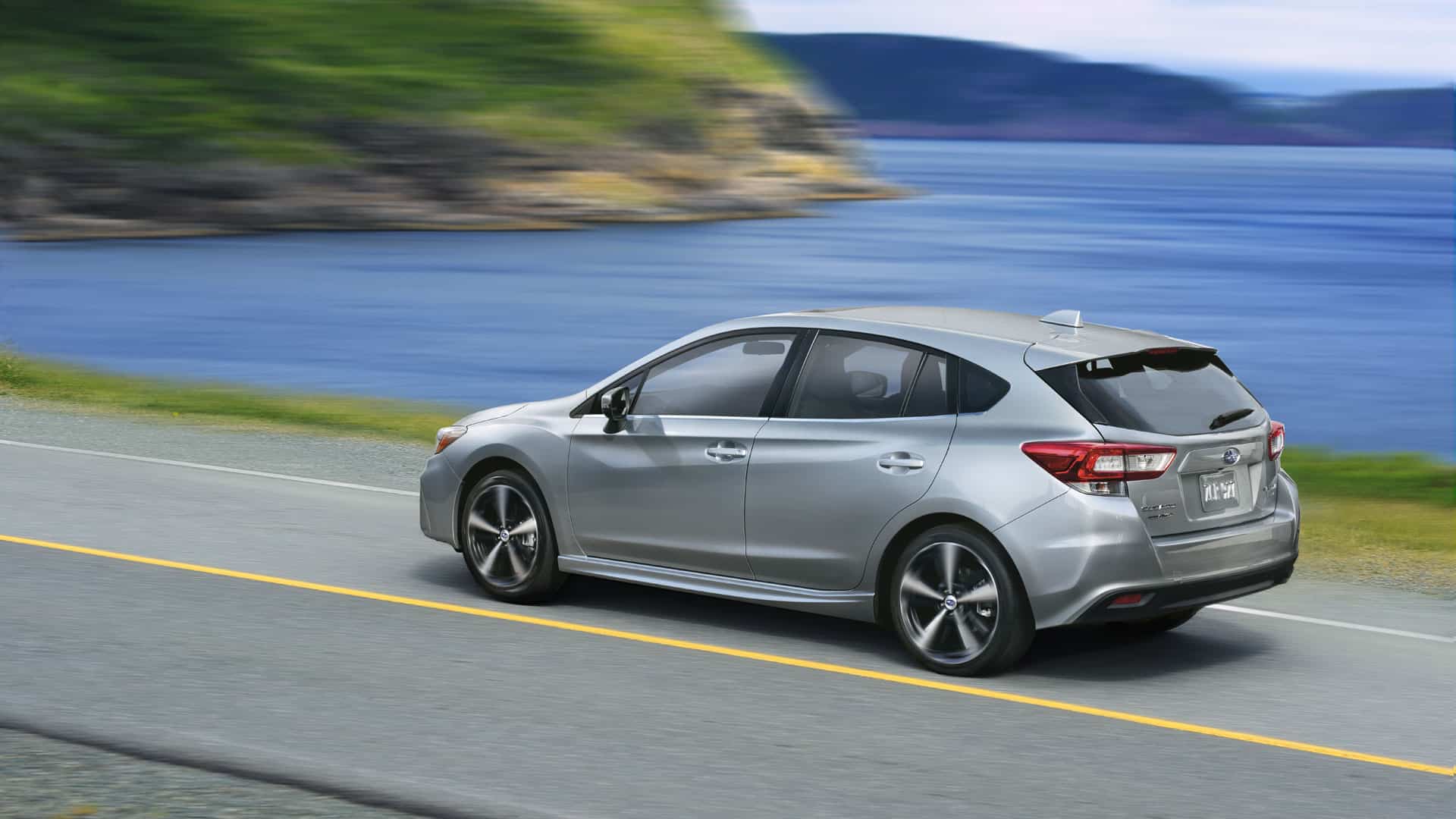 Subaru has been gaining market share in recent years, thanks to new models that look good, have competitive pricing, and of course, Subaru's all-wheel drive systems. The 2017 Impreza is powered by a 2.0 liter 4-cylinder boxer engine with direct injection, producing 152 horsepower and 145 pound-feet of torque, offered with a 5-speed manual or a Continuously Variable Transmission. Prices start at $19,995 and top off at $30,995. subaru.ca
These are the 12 cars that have been chosen by Autotrader's expert car reviewers, for more information on the "Must Test Drive" list, please visit autotrader.com. Check out the useful infographic below, created by Autotrader on things you should do when you take a car for a test drive.