The 2015 North American International Auto Show (Detroit Auto Show) is turning out to be a good one for performance enthusiasts, with the introduction of cars like the Acura NSX and the Ford GT. The Acura NSX has been in the news for a few years now, but I didn't know Ford was working on a new supercar.
The 2017 Ford GT will go on sale in 2016 as a 2017 model, no word on pricing yet.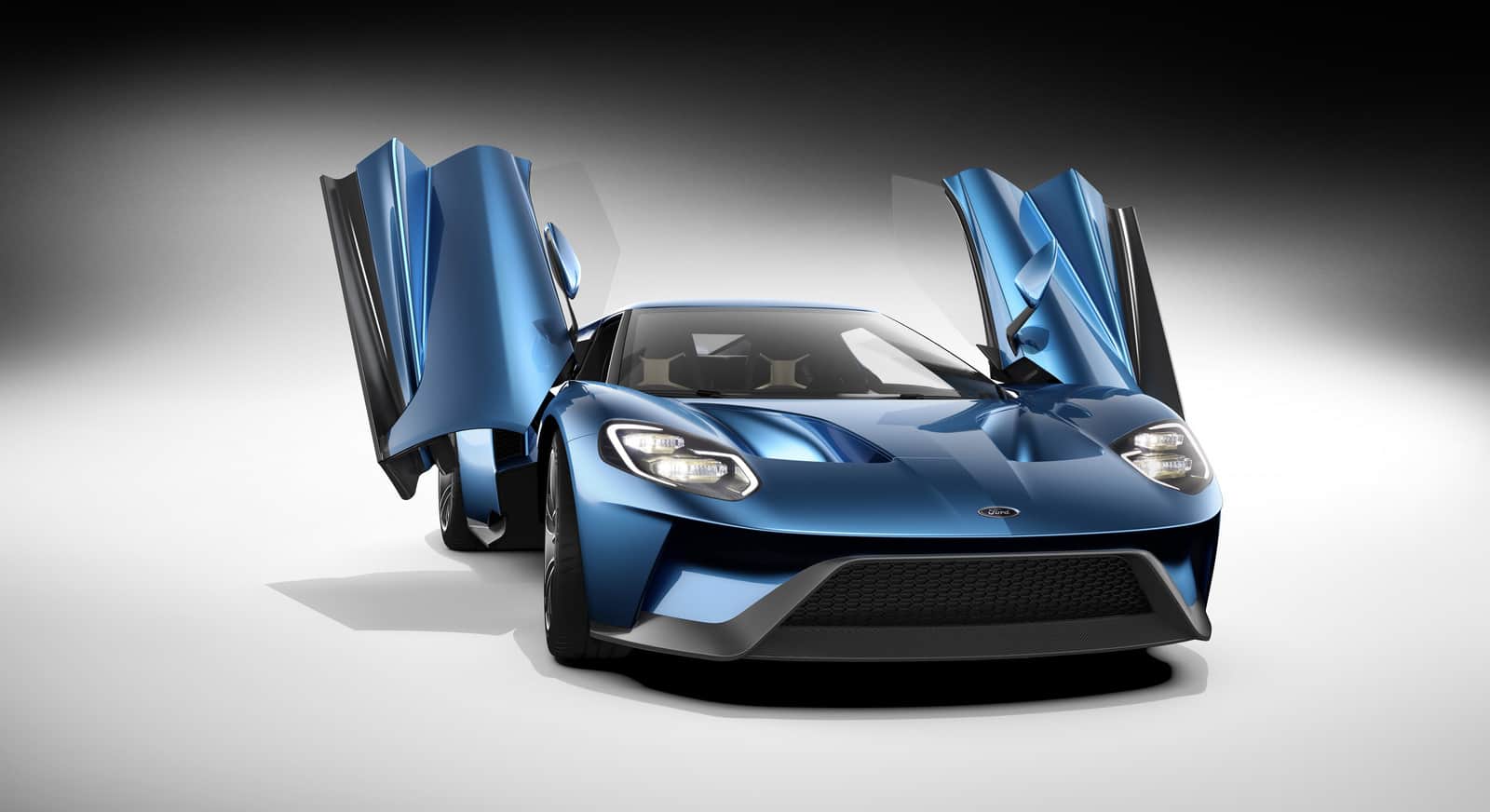 The new Ford GT takes its design cues from the 2005/2006 Ford GT but with a much fresher design and a bit of a departure from the original GT40, which inspired the previous generation GT. The new GT looks fantastic, in my opinion. It takes design cues from quite a few other supercars, but that's fine. The rear looks very reminiscent of the Porsche Carrera GT. The body features lots of scoops and vents, and even comes with gullwing-type of doors, a must for any supercar. I think the Ford GT will give the NSX some competition. I'm thinking both these cars will be similarly priced.
Powering the new 2017 Ford GT is not a V10 or even a V8; it's powered by Ford's 3.5 liter EcoBoost turbocharged V6 engine that will produce 600+ horsepower, making it the most powerful EcoBoost engine Ford has ever produced. Unlike the NSX, there are no electric motors and the GT will be strictly a rear-wheel drive supercar. According to Ford, the GT should do the 0-60 mph sprint in around 3 seconds with a top speed of 200+ mph. Ooh yeah!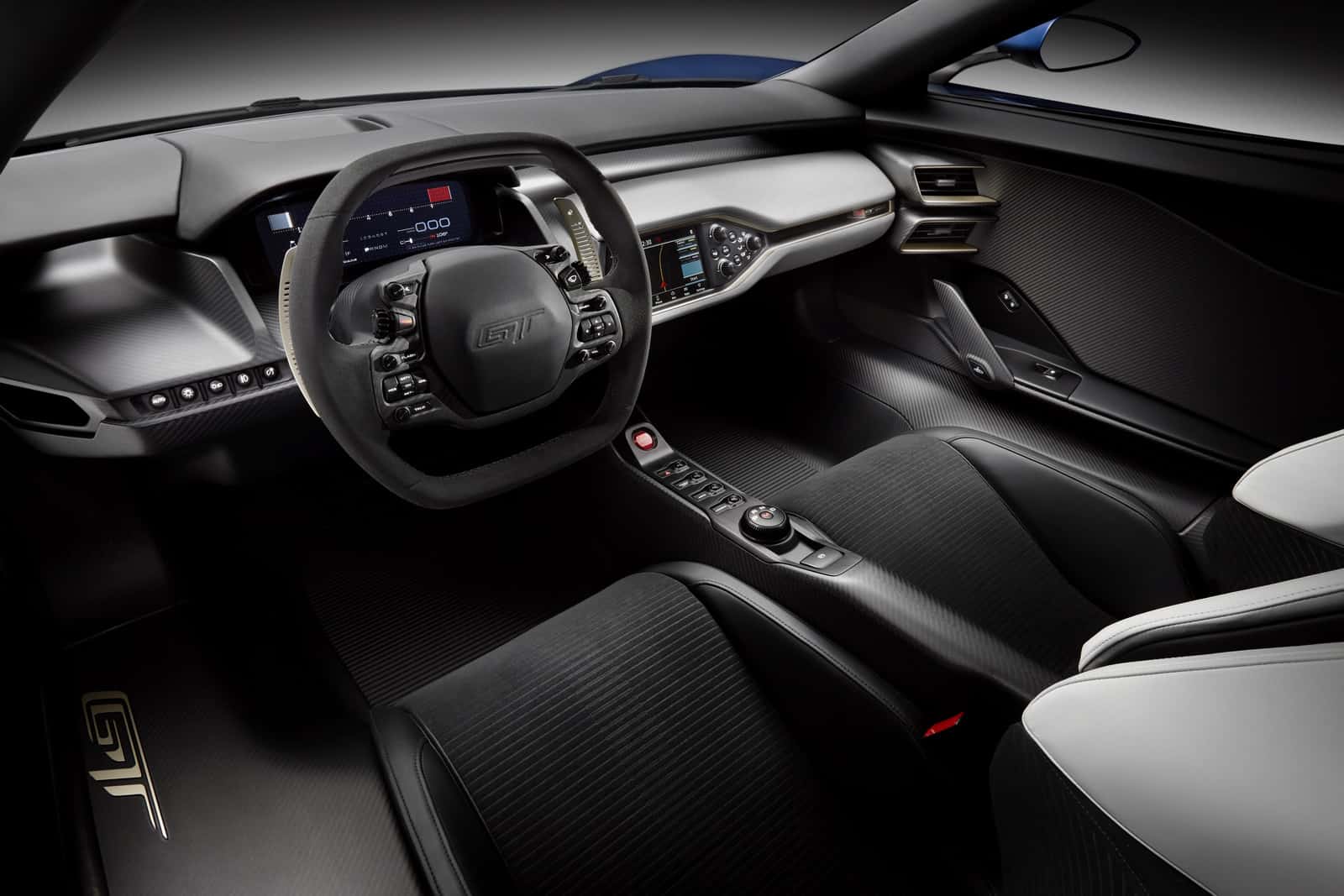 The Ford GT will make heavy use of carbon fiber and aluminum, making it light and rigid. According to Ford, the GT will have one of the best power-to-weight ratios in the industry. Can't wait to see this thing in person.
The interior on the GT is pretty basic looking, it could use a bit more of sportiness. The gauge cluster is digital, which is the new norm. Via: Ford
2017 Ford GT Photo Gallery